Federal court temporarily halts "Remain in Mexico" program, then grants emergency stay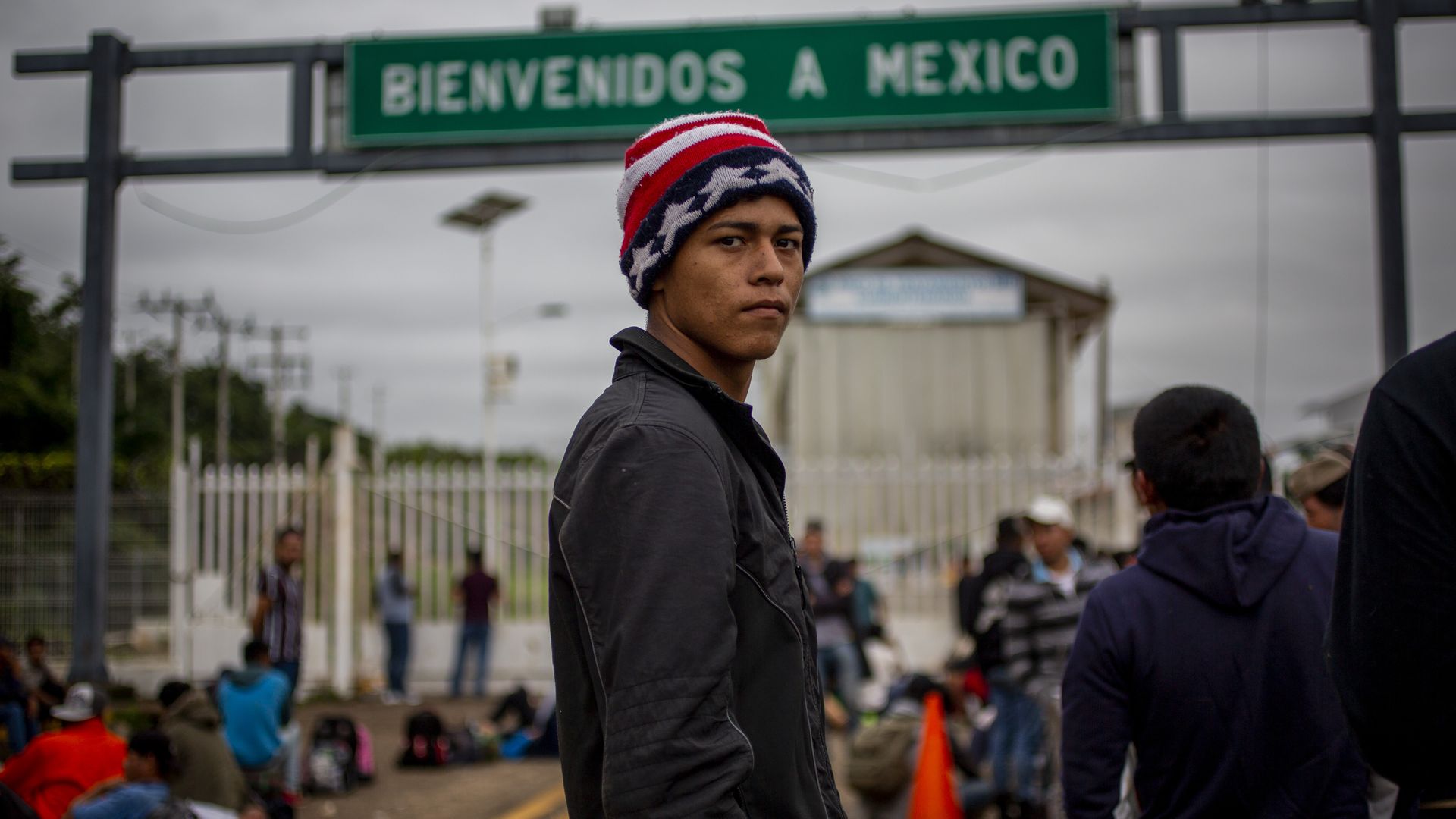 The 9th Circuit Court of Appeals upheld a lower court's earlier injunction on Friday, temporarily stopping the Trump administration from enforcing the Migrant Protection Protocols (MPP), only to be reinstated a couple of hours later, AP reports.
The state of play: After the court's initial ruling, the judges granted the Trump administration's request for an emergency stay just hours later, per The Washington Post. The Department of Justice argued there could be an influx of migrants who reach the border since 25,000 migrants have been ­waiting in Mexico, endangering national security.
Why it matters: Tens of thousands of migrants seeking asylum have been forced to wait out their U.S. immigration court cases across the border in Mexico under the policy, also known as the "Remain in Mexico" policy. The Trump administration has long credited this program for the decline in border crossings following record highs last summer.
The court also upheld an injunction — already in place — blocking the administration from implementing a presidential proclamation that would disqualify from asylum any immigrant who crosses the southern border illegally.
What to watch: It's unclear what will happen to the nearly 60,000 migrants who have already been impacted by MPP.
Immigration officials have already begun relying on other programs that allow them to rapidly deport asylum seekers who passed through another country to get to the U.S., according to Migration Policy Institute's Sarah Pierce. "This will very likely drastically increase that transition," Pierce tweeted.
While other factors have contributed to the decline in border crossings, "the timing couldn't be much worse for the Administration," former ICE director John Sandweg told Axios in an email. "If this decision is going to trigger increased flows at the border, the coming months are the time of year when you would expect to see a spike in the numbers."
Go deeper