LeBron-Zion lives up to the hype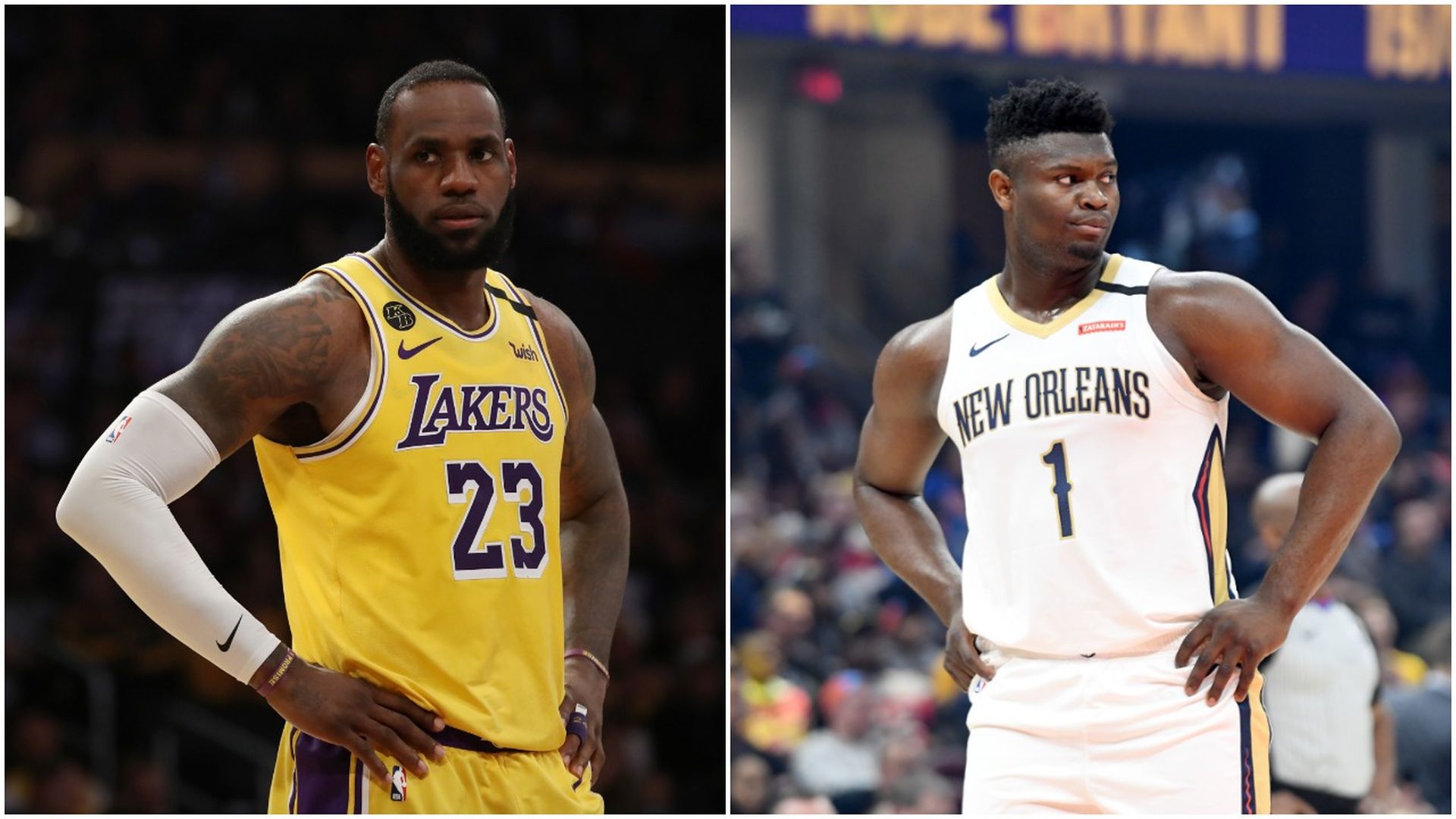 LeBron James, whose play defined the last two decades of NBA basketball, scored a season-high 40 points in his first matchup against Zion Williamson (29 points), whose play could define the next two decades.
Fun fact: LeBron has now faced a fellow No. 1 overall pick 356 times — and he's finished with the scoring advantage in 297 of those games, per ESPN.
The big picture: LeBron and Zion have so much in common — game-breaking athleticism, unparalleled hype — yet the experience of watching them play basketball is "fascinatingly different," writes The Ringer's Brian Phillips:
"Something about watching Zion really, really makes people want to describe him in cartoonishly evocative, absurdist-poetic language. ... When Zion tears the sole of his shoe, venerable organs of sports journalism like Sports Illustrated tweet that his shoe 'LITERALLY EXPLODED,' in all caps."
"[T]he language we use for LeBron tends to evoke something more like an 18th-century sovereign, or maybe a Roman general. ... An incredible dunk from LeBron will rarely be described as a rose blooming inside a cyclone of lasers; it will be described, instead, as 'an incredible dunk from LeBron.'"
"LeBron's career coincided with the apex of a post–Michael Jordan tendency to represent the league in terms of organized macro-narrative and all-time rankings."
"Zion has come along at a moment when our experience of basketball is shifting back toward the fun mess of one present moment: the highlight, the GIF, the second of shareable chills."
"In a pretty natural, unforced way, then, the two players seem to personify the dominant tendencies of an era in transition."
Go deeper:
Go deeper