Wall Street sees 2nd day of brutal sell-off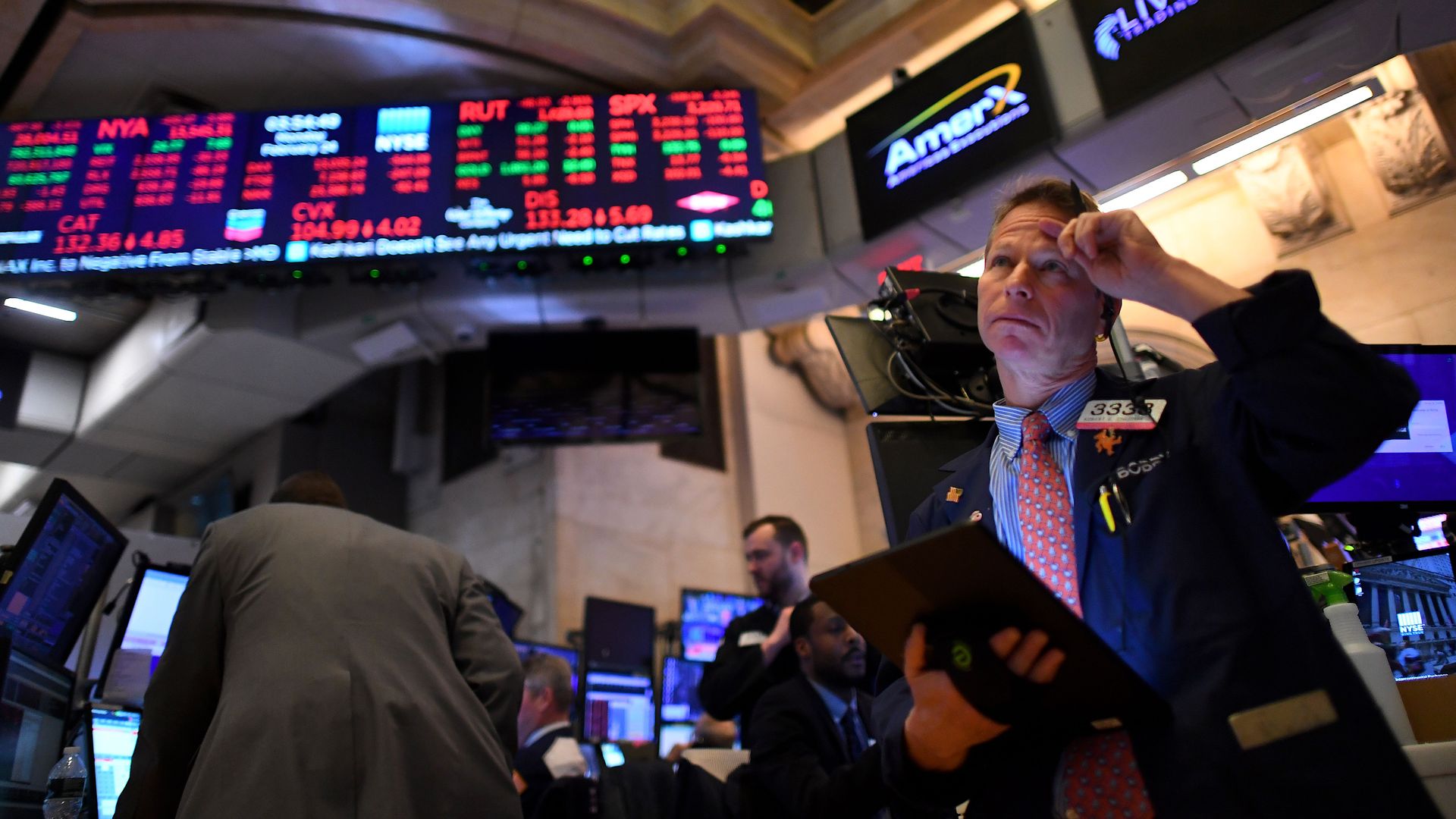 The stock market fell another 3% on Tuesday, following Monday's sell-off. Bond yields touched record lows.
The big picture: Stocks continued to fall as the CDC said it expects the coronavirus to spread in the U.S. The Dow and S&P are more than 7% below the record highs seen earlier this month.
Go deeper: Coronavirus doesn't tell the full story behind Dow's plunge
Go deeper