Mike Bloomberg endorsed by 3 Congressional Black Caucus members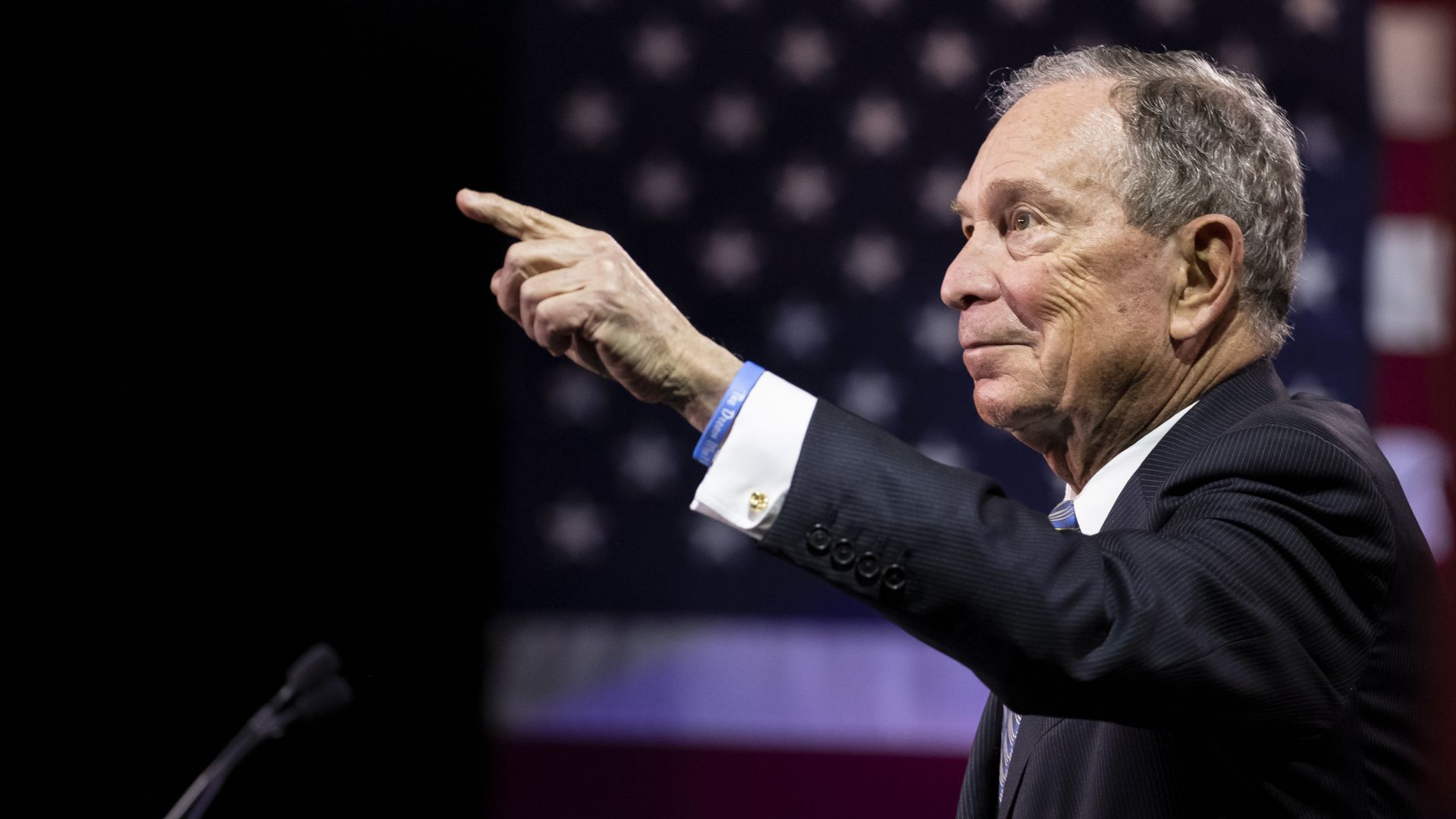 Democratic presidential candidate Mike Bloomberg won the endorsements of Congressional Black Caucus members Rep. Lucy McBath (D-Ga.), Rep. Gregory Meeks (D-N.Y.) and Del. Stacey Plaskett (D-Virgin Islands) on Wednesday.
Why it maters: The backing comes a day after 2015 audio resurfaced of the former New York City mayor defending the stop-and-frisk policing policy that mostly targeted black and Latino people before it was ruled unconstitutional in 2013. In the audio, he said "95% of your murderers — murderers and murder victims —  fit one M.O. ... They are male minorities, 16 to 25." Bloomberg apologized for his support of the tactic in November. He expressed his regret again Tuesday.
Go deeper:
Go deeper