Judge approves T-Mobile-Sprint merger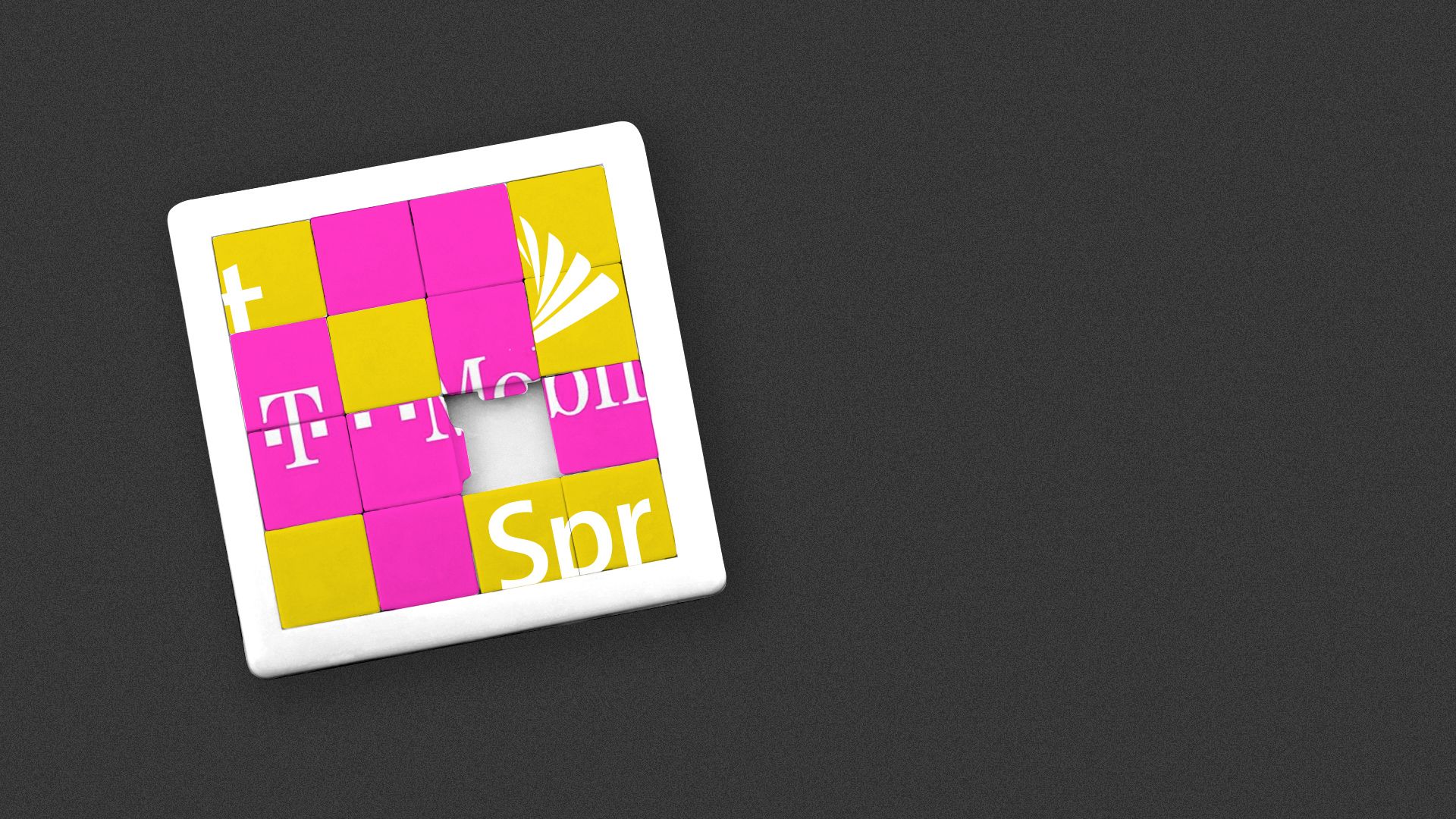 A federal judge allowed the merger of T-Mobile and Sprint to move forward in a Tuesday decision, ruling against a coalition of state attorneys general who fought against the deal.
Why it matters: The deal, announced back in April 2018, reduces the number of national carriers from four to three, but creates a much larger rival to AT&T and Verizon, and was seen as vital for Sprint, which has continued to lose market share during the deal's long approval process.
Details:
Shares of Sprint surged after reports of the deal, while T-Mobile's stock rose more modestly.
Under a settlement with the Justice Department, T-Mobile will sell off a number of prepaid assets and provide other services to Dish Network to allow it to become a national cell phone provider.
The companies also promised regulators they will deliver a 5G network to 97% of the U.S. within three years.
The states' lawsuit was by far the largest remaining hurdle to the T-Mobile/Sprint deal, although California's Public Utilities Commission has yet to approve the deal. The states could also appeal the ruling.
What they're saying: Company executives and federal regulators that already cleared the deal cheered the news, while deal opponents lamented the ruling, reiterating their view that the merger will result in higher prices for consumers and could kill jobs.
The big picture: The deal comes at a precarious time for antitrust regulation, with a wide push for greater scrutiny for tech companies, new theories of antitrust in the digital age, and new proposals to reorganize federal antitrust authority.
Our thought bubble: The judge's ruling might pave the way for Sprint and T-Mobile to merge while not weighing too heavily on the future of antitrust regulation. This deal was a classic horizontal merger of two companies in the same market, while many of the biggest questions now center around how much power tech companies should be allowed to amass through vertical integration.
Go deeper