Buttigieg and Sanders request partial recanvass in Iowa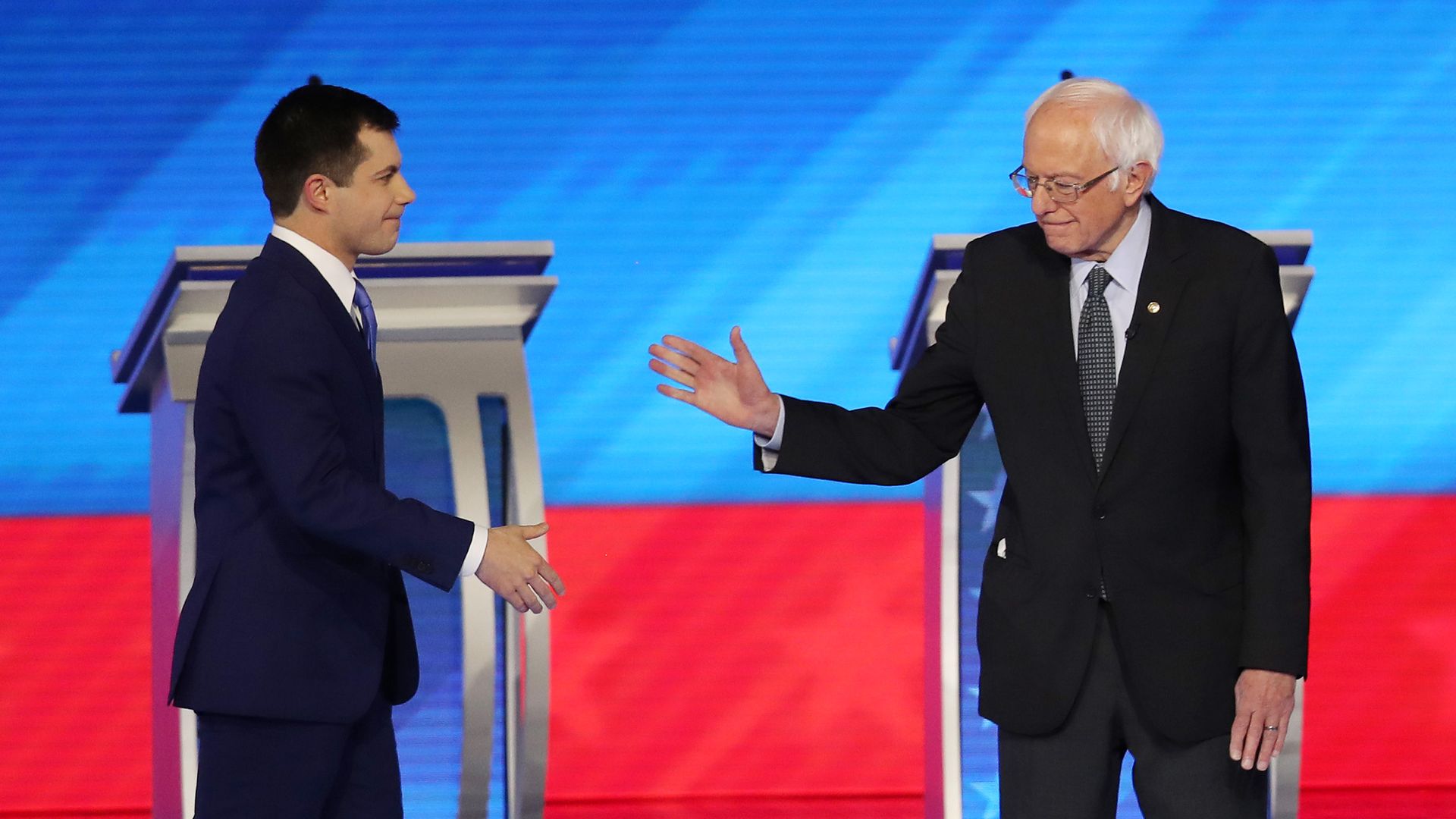 Sen. Bernie Sanders' and Pete Buttigieg's campaigns are both seeking a partial recanvass of Iowa caucus results, the Iowa Democratic Party (IDP) said in a statement Monday.
What's next: The limited requests, which together amount to a review of 85 precincts, will be assessed by an IDP committee to determine within 48 hours whether they meet the standard for a recanvass.
Despite the IDP releasing national delegate totals on Sunday, the caucus results have been marred by software issues and counting errors, some of which have still not been addressed by the state party.
"In the event of a recanvass, the IDP will analyze the requested precincts to correct any inconsistencies between the reported results and their official record of result from caucus night, as signed by the precinct chair, secretary, and representatives of campaigns," the IDP said in a statement.
The big picture: According to figures released Sunday, Pete Buttigieg is set to walk away with 14 pledged national delegates for July's Democratic National Convention, followed by Sanders with 12, Sen. Elizabeth Warren with 8, Joe Biden with 6 and Sen. Amy Klobuchar with 1.
This article has been updated with details on the recanvass requests.
Go deeper