Joe Biden says Iowa caucus results were a "gut punch"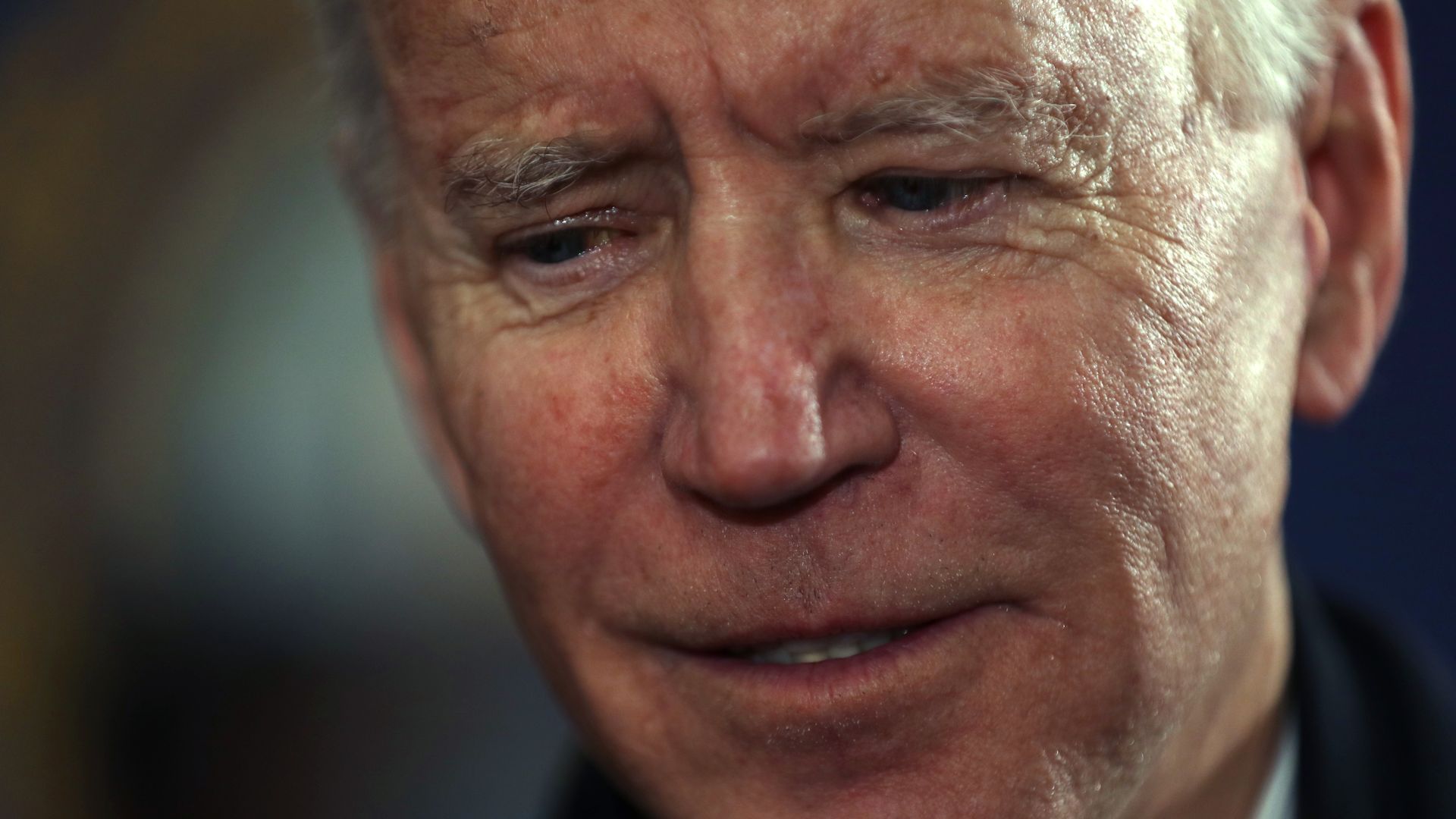 Joe Biden told supporters in New Hampshire Wednesday that the Iowa caucus results were "a gut punch," per AP.
Where it stands: With 71% of precincts reporting in Iowa, Biden stands in fourth place, behind Pete Buttigieg, Bernie Sanders and Elizabeth Warren.
"We took a gut punch in Iowa, the whole process took a gut punch," Biden said. "This isn't the first time in my life I've been knocked down."
"I'm not going anywhere. And I'm counting on New Hampshire. We're going to come back," he added.
He also directly took on Sanders and Buttigieg, attacking the former's democratic socialism and the latter's thin electoral resume.
The state of play: Should it hold, Biden's fourth-place finish in the first-in-the-nation caucuses could prove detrimental to his pitch as the most electable candidate — which was the main thrust of his argument as he toured Iowa in recent months.
"We view Iowa as the beginning, not the end," said Biden surrogate Symone Sanders in the Iowa run-up, calling the first four contests — Iowa, New Hampshire, Nevada and South Carolina — "four parts of one whole."
Go deeper: How Trump will use the Iowa caucus meltdown
Go deeper