Susan Collins will vote to acquit Trump in impeachment trial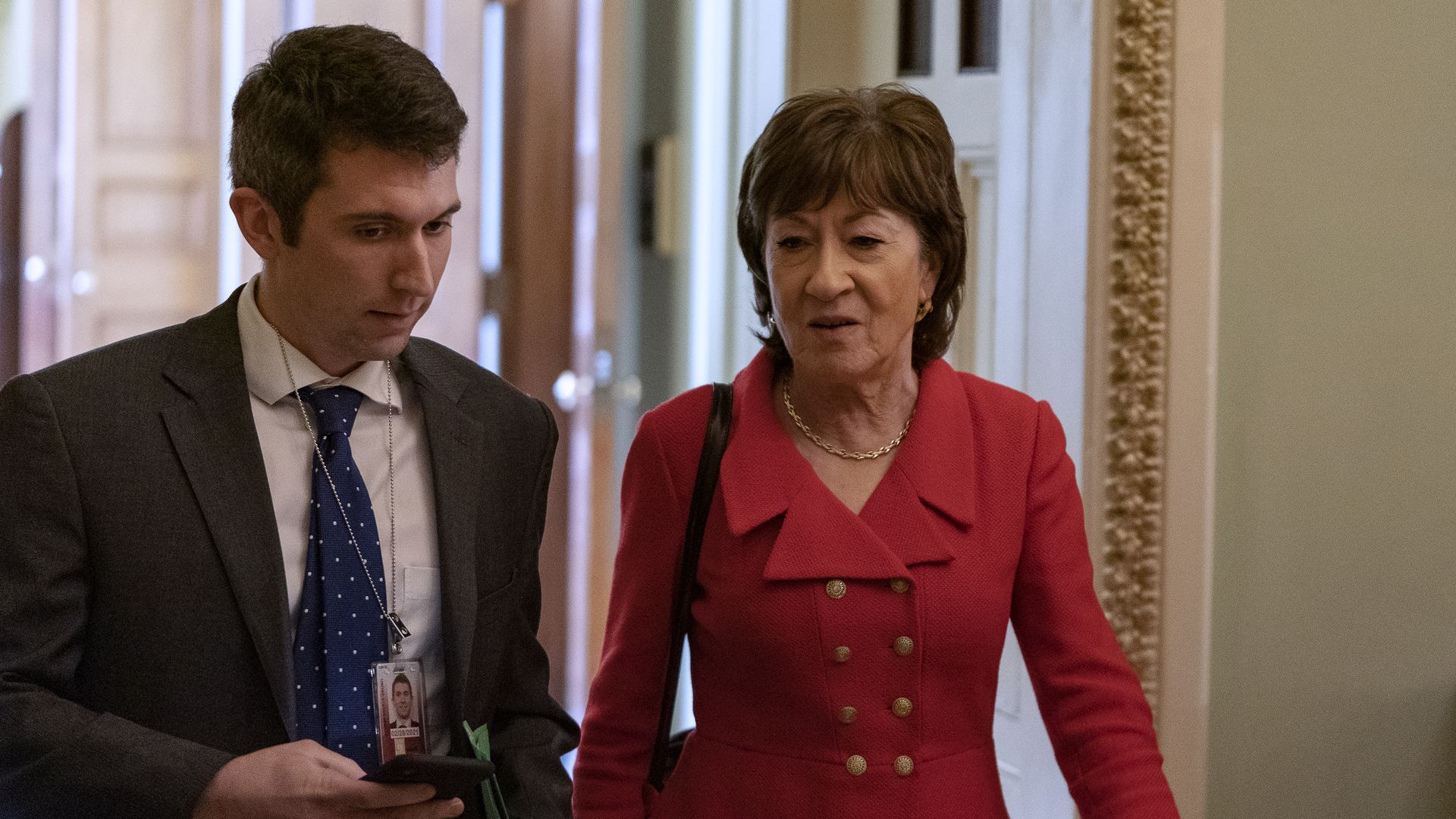 Sen. Susan Collins (R-Me.) announced Tuesday that she will vote to acquit President Trump in his impeachment trial, despite believing that the president's actions toward Ukraine "demonstrated very poor judgment."
Why it matters: The moderate senator was thought to be among the likeliest of the Republicans to vote to convict Trump. Her decision to acquit Trump means Sen. Mitt Romney (R-Utah) is Democrats' last chance for a bipartisan conviction vote.
What she's saying: "It was wrong for President Trump to mention former Vice President Biden on that phone call and wrong for him to ask a foreign country to investigate his political rival," Collins said. But she added that "impeachment of a president should be reserved for conduct that poses such a serious threat" to government institutions.
"I do not believe the House has met its burden of showing the president's conduct warrants the extreme step of removing him from office," Collins said.
Collins said in an interview with The CBS Evening News that she believes Trump has "learned his lesson" about seeking foreign election interference, despite the president's continued insistence that he did nothing wrong.
Go deeper: Live impeachment updates
Go deeper