Verizon and T-Mobile battle over 5G at the Super Bowl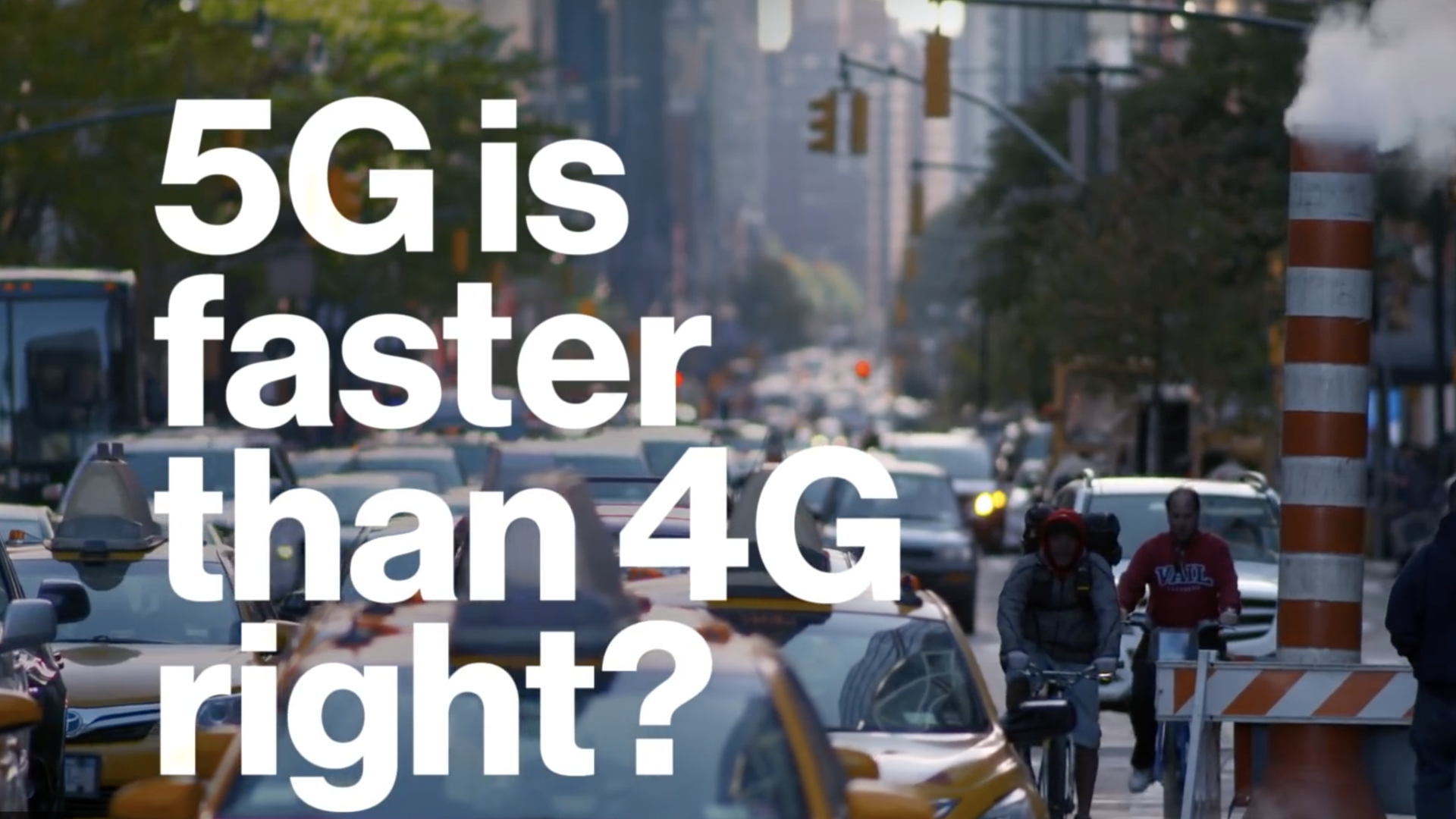 The 49ers and Chiefs weren't the only ones trying to score some points on Super Bowl Sunday as Verizon and T-Mobile used football's big day to trade shots over each other's 5G networks.
Why it matters: 5G is starting to arrive, but in different flavors and at different speeds — and with all the heavy marketing hype and consumer confusion that has accompanied past transitions from one generation of wireless to the next.
Driving the news:
Things began even before kickoff, with a Verizon ad touting its speedy 5G service and insisting its existing 4G network is both faster and more widely available than T-Mobile's 5G network. T-Mobile CEO John Legere responded in a blog post criticizing the limited range of Verizon's 5G.
During the game, Legere and T-Mobile network chief Neville Ray posted video on Twitter of a T-Mobile phone getting 5G service throughout the stadium and a Verizon device only getting it intermittently.
Things really heated up for Verizon after the company's Super Bowl ads aired, with spots devoted to praising first responders. The ads brought up negative responses on Twitter, since Verizon had been heavily criticized for throttling the speeds of first responders battling California wildfires in 2018.
The big picture: Heavily touted for its eventual benefits of ultra-fast speeds, 5G is just starting to arrive. In many cases offers only modest speed boosts (T-Mobile and AT&T's initial 5G rollout, which uses low-band airwaves) or very minimal availability (Verizon's network, which uses millimeter-wave frequencies).
To use either flavor of 5G, customers need to purchase one of only a handful of 5G phones on the market.
Our thought bubble: None of the 5G offerings on the market are particularly compelling at the moment. What's really needed is a network that, first, gives consumers enough places where they can use high-speed 5G connections, and second, works with the device they want to use (or at least one they want to buy). That will start to be more of a reality later this year.
Go deeper:
Go deeper