Republicans officially have votes to acquit Trump in Senate trial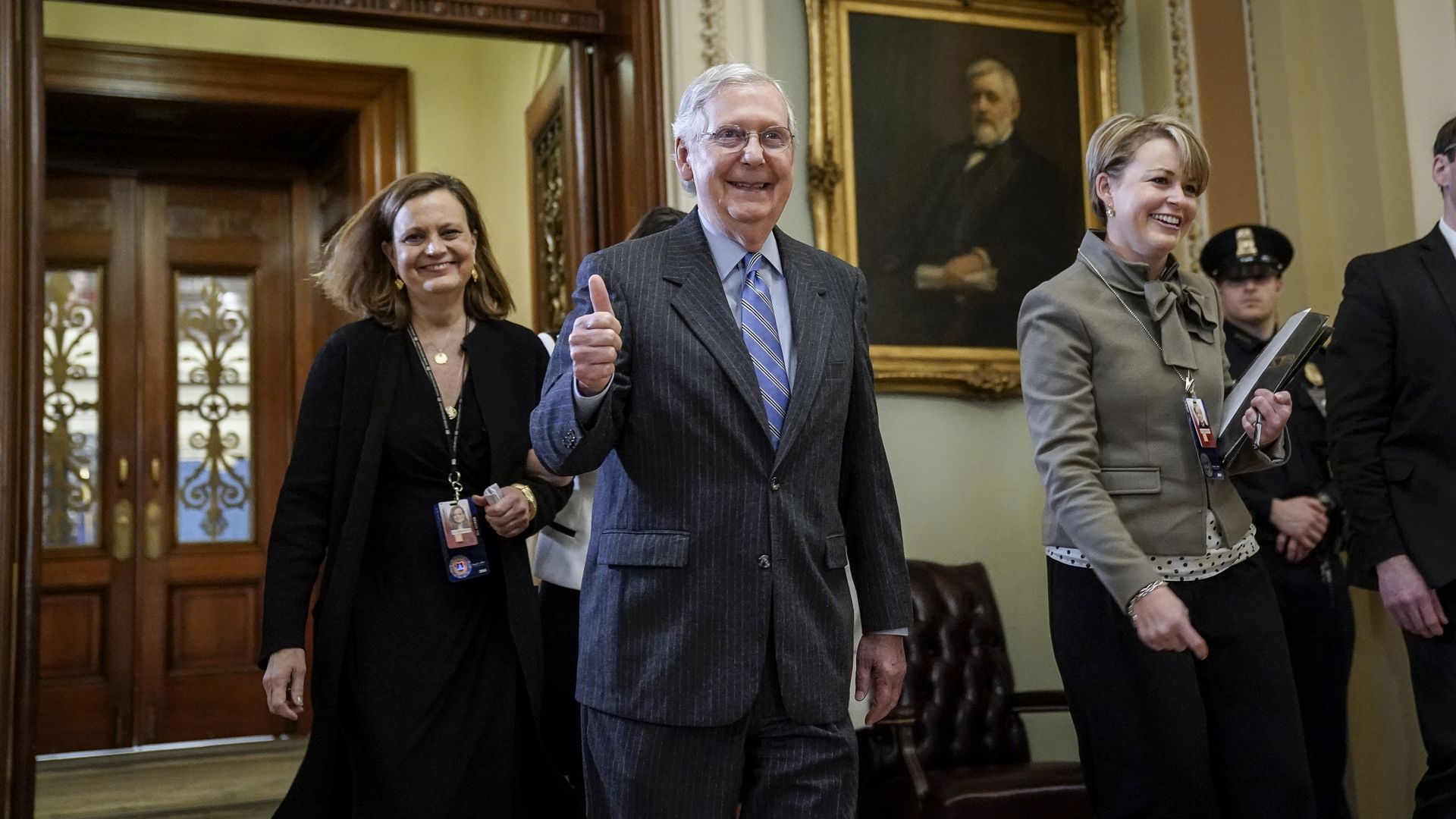 President Trump officially has the votes in the Senate to secure an acquittal in his impeachment trial on Wednesday, according to a whip count by Politico that analyzed public statements by members of the chamber.
Where it stands: More than 34 senators have stated they will vote to acquit the president, meaning Democrats won't have the two-thirds majority they need to remove Trump from office.
The big picture: Acquittal has always been a near certainty since the articles were transmitted by the House, where not a single Republican voted in favor of impeachment.
"If there's any suspense at all, it's over whether a handful of centrist senators will break with their parties on one or both of the impeachment articles," according to Politico.
What's new: A number of senators confirmed on Monday they would vote no on Trump's removal, including Sens. Roy Blunt (R-Mo.), Bill Cassidy (R-La.), John Kennedy (R-La.), and John Thune (R-S.D.)
The offices of Sens. John Hoeven (R-N.D.) and Deb Fischer (R-Neb.) also confirmed to Politico that they'd vote to acquit.
Go deeper ... Live updates: Closing arguments begin in impeachment trial
Go deeper