Netanyahu holds landmark meeting with Sudan leader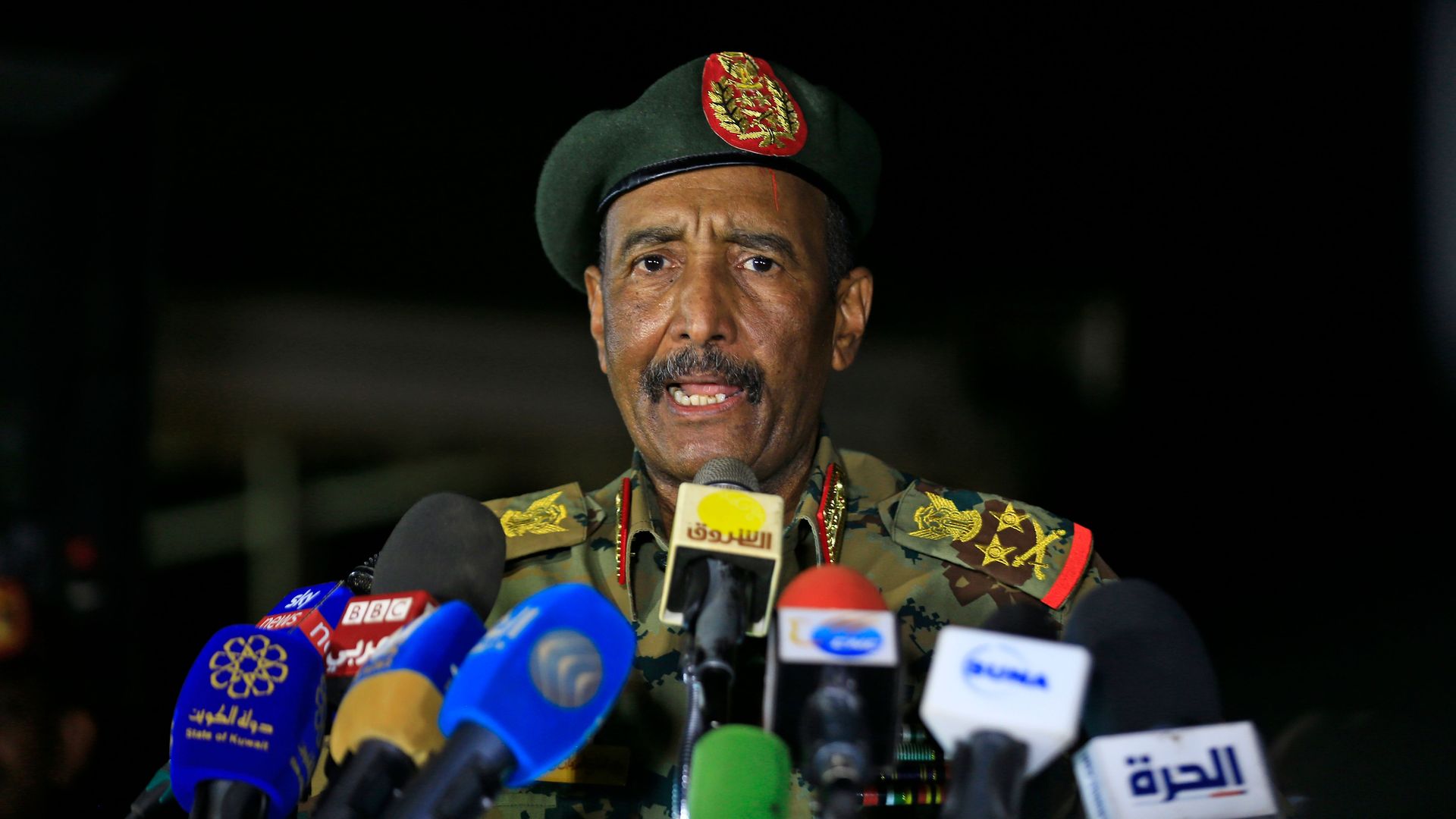 Israeli Prime Minister Netanyahu met today in Uganda with the leader of Sudan's governing council, Abdel Fattah al-Burhan, and discussed the possibility of normalizing relations, Netanyahu's office said in a statement.
Why it matters: Today's meeting follows years of hostility from Sudan toward Israel and signals a diplomatic opening under the joint civilian-military government that replaced longtime dictator Omar al-Bashir last year.
Flashback: Sudanese soldiers fought against Israel in the 1948 and 1967 wars. The country has also hosted Hamas headquarters and was used by Iran's Islamic Revolutionary Guards Corps as a logistical hub for arms smuggling to Gaza.  
Behind the scenes:
The planned meeting between Netanyahu and the Sudanese leader was kept under an Israeli military censor gag order for several days. It was lifted only after the meeting ended and press reports emerged in Sudan.  
Ugandan President Yoweri Museveni hosted the meeting and mediated between the two. The meeting lasted two hours, and one of the issues discussed was opening Sudanese airspace to Israeli airlines.
In talks leading up to the meeting, Sudan asked Israel to help open doors in Washington and encourage the Trump administration to change Sudan's designation as a state sponsor of terror, Israeli officials told me.
Netanyahu agreed and raised the issue with Secretary of State Mike Pompeo last week in Washington. Last night before Netanyahu left for Uganda, Pompeo called Burhan and invited him for meetings in Washington next week.
What they're saying: Netanyahu said after the meeting he believes Sudan "is moving in a new and positive direction." Netanyahu said he had emphasized that to Pompeo and added, "Mr. Burhan wants to help his country to modernize and get out of its international isolation."
Go deeper: Sudan's prime minister makes "historic" visit to rebel stronghold
Go deeper