How the promotion economy works at the Super Bowl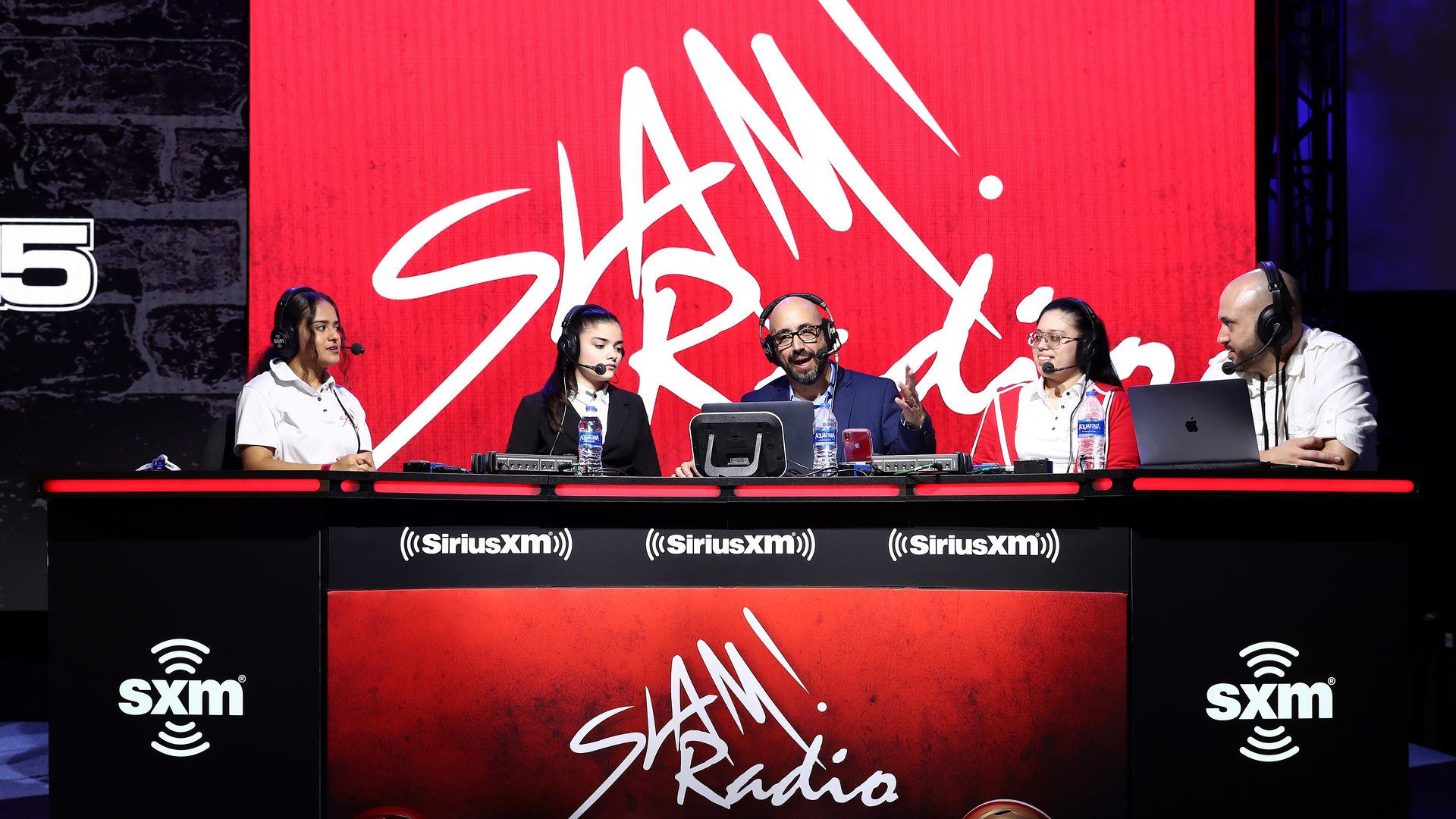 During the week leading up to the Super Bowl, athletes and celebrities can be seen cruising "radio row," where they sit down with local and national sports radio shows to talk football and, more importantly, promote some stuff!!!
How it works: An athlete or celebrity offers to appear on a show. In exchange, the show agrees to plug whatever product the athlete or celebrity is promoting.
"In Washington, D.C., a quid pro quo is an impeachable offense. On radio row, it's the standard form of human interaction," writes The Ringer's Bryan Curtis.
Between the lines: There's an underlying order to it all, with guests getting bigger as the week progresses. A "Monday guy" is a retired player plugging a CBD company, while a "Thursday guy" is Dan Marino representing Marriott Bonvoy.
"Even the journalists are branded," writes Curtis. "Last year, a pitch email noted that the NFL Network's Ian Rapoport was 'prepared to discuss thoughts on Sunday's big game ... as well as talk about his obsession with Don Francisco's family-crafted coffee.'"
"Rapoport, by the way, was a Wednesday guy."
Go deeper:
Go deeper