Starbucks, Apple shutter stores in China amid coronavirus crisis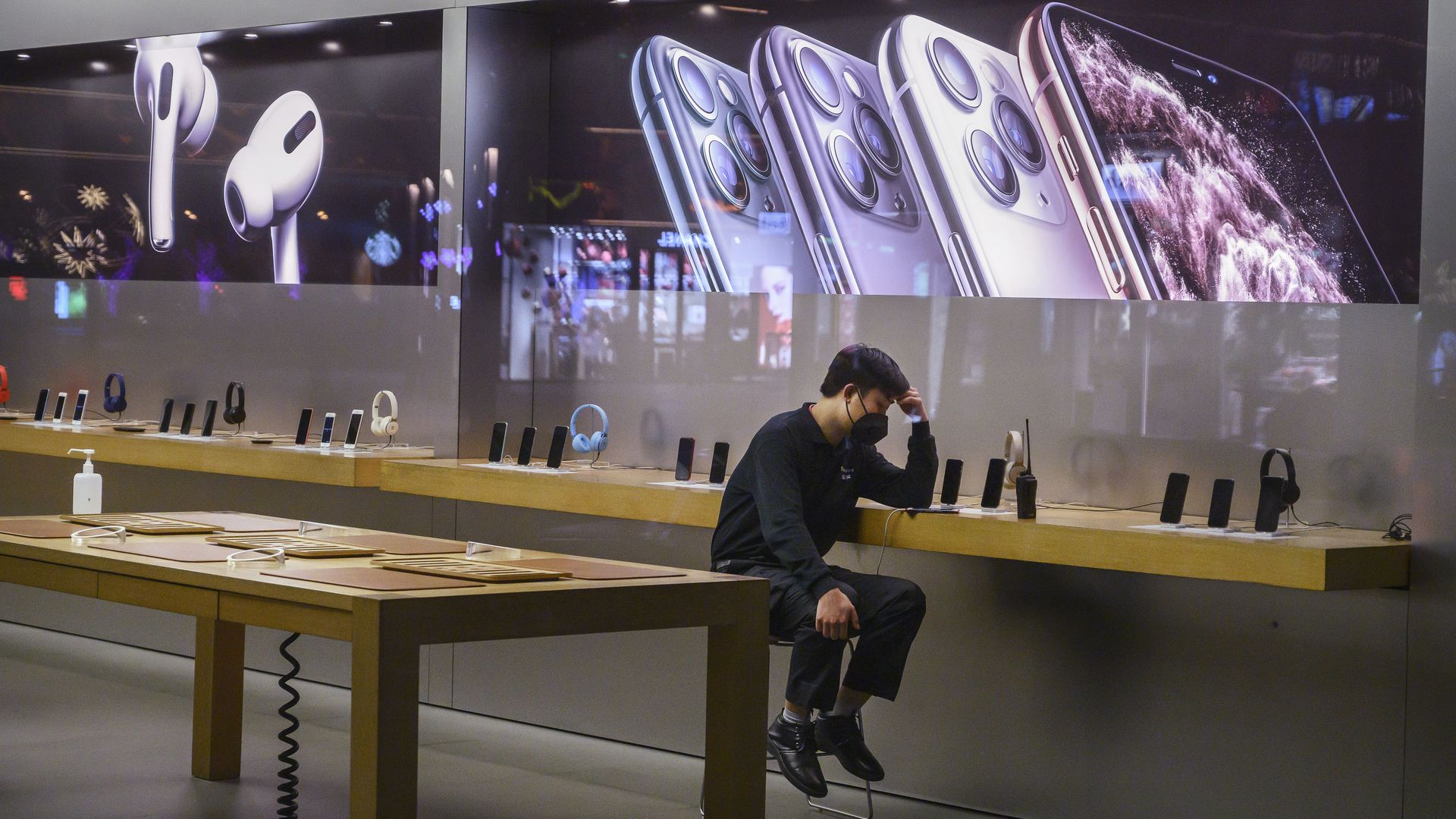 Starbucks, Apple and McDonalds are among the American companies temporarily shuttering stores throughout China as the coronavirus affects thousands within the country.
The state of play: Apple announced Saturday that it is closing all 42 retail stores in China, as well as corporate offices and contact centers through Feb. 9, the Financial Times reports. The company said it hopes to reopen stores "as soon as possible."
Starbucks said it closed more than half of its retail locations in China in a Tuesday company earnings release, noting the move "is expected to be temporary." The coffee chain said the closure is expected to affect second quarter and full fiscal year earnings.
McDonald's also said it shut stores in Wuhan, the epicenter of the coronavirus outbreak, and surrounding cities that remain on lockdown with suspended transportation, the Wall Street Journal reports.
Go deeper: Coronavirus fears start to weigh on global business, stock markets
Go deeper