Diplomats, national security experts decry Trump's Mideast peace plan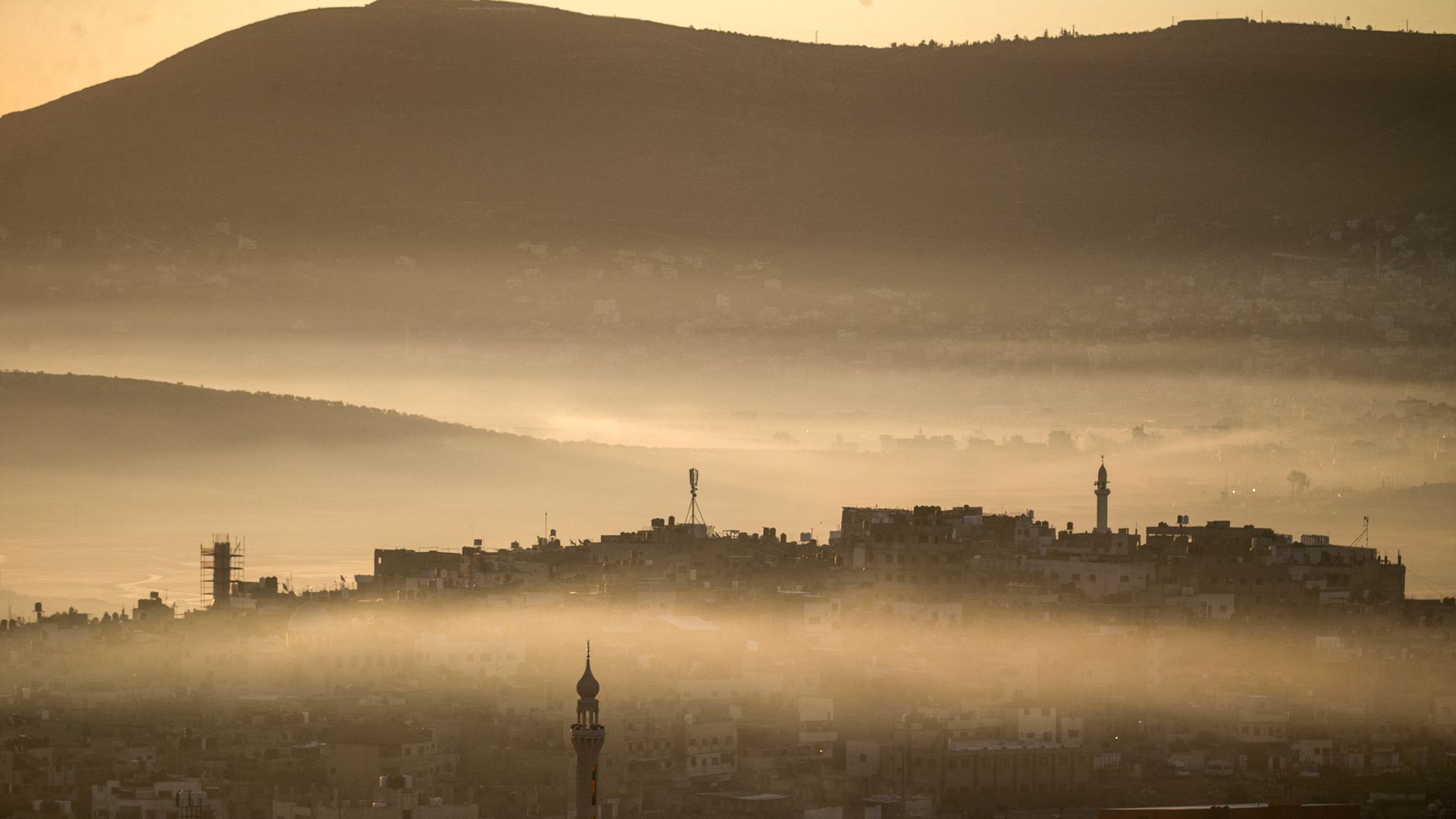 30 former foreign policy and national security officials from three administrations published an "open letter" harshly criticizing the Trump Israeli-Palestinian peace plan.
Why it matters: The signatories, who served under George W. Bush, Clinton and Obama, criticized the plan as harming U.S. interests, giving Israel "a green light" for annexation in the West Bank and possibly turning Israel into a binational state.
The letter is also an indication that the Israeli-Palestinian peace process has become a divisive domestic political issue in the U.S., after years of relatively consistent Mideast policy under both Republican and Democratic administrations.
The big picture: The letter says the Trump plan is abandoning longstanding U.S. principles, such as excluding solutions by outside parties, resolving the conflict only through direct talks between Israel and the Palestinians and avoiding unilateral steps that prejudice a final outcome.
"Abandoning those principles will have enduring and deleterious effects on U.S. interests, Israel's security, Palestinian aspirations, and the stability of a key Arab partner, Jordan," they said in the letter.
Trump's plan "could strike a fatal blow to the two-state outcome, and lead inexorably toward a binational state in which Palestinians do not have equal rights."
"The administration seems to be giving a green light to unilateral Israeli annexation in the West Bank, which would accelerate that process."
Driving the news: The letter states the timing on unveiling the plan "appears aimed primarily at burnishing President Trump's domestic political standing and at intervening in the highly competitive Israeli elections to help re-elect Benjamin Netanyahu."
Who signed the letter:
Jonathan Finer, former chief of staff to Secretary of State Kerry
Philip H. Gordon, special assistant to President Obama and White House Middle East coordinator
Brian Katulis, Clinton administration policy planning staff
Daniel B. Shapiro, former U.S. ambassador to Israel
Frank Lowenstein, former special envoy for Israeli-Palestinian negotiations
Colin Kahl, former national security adviser to Vice President Biden
Kelly Magsamen, former principal Deputy Assistant Secretary of Defense for Asian and Pacific Security Affairs
Nancy McEldowney, former U.S. ambassador to Bulgaria
Jeffrey Prescott, former special assistant to President Obama and National Security Council senior director for Iran, Iraq, Syria, and the Gulf States
Susan E. Rice, former national security adviser
Bathsheba Crocker, former Assistant Secretary of State for International Organization Affairs
Andrew Miller, former NSC Director for Egypt and Israel Military Issues
Ilan Goldenberg, former chief of staff to the special envoy for Israeli-Palestinian negotiations
Ben Rhodes, former deputy national security adviser
Jake Sullivan, former national security adviser to Vice President Biden
Tamara Cofman Wittes, former Deputy Assistant Secretary of State for Near Eastern Affairs
Jeffrey Feltman, former foreign service officer and UN Under-Secretary-General for Political Affairs 
Jerry Feierstein, former Principal Deputy Assistant Secretary of State for Near Eastern Affairs 
Wendy R. Sherman, former Undersecretary of State for Political Affairs
Prem Kumar, former NSC Senior Director for the Middle East and North Africa
Julie Smith, former deputy national security adviser to Vice President Biden
Daniel C. Kurtzer, former U.S. ambassador to Israel
Martin Indyk, former U.S. ambassador to Israel and U.S. Special Envoy for Israeli–Palestinian Negotiations
Antony Blinken, former deputy secretary of state
Rob Malley, former special assistant to President Obama and White House Coordinator for the Middle East, North Africa and the Gulf region.
Jim O'Brien, former special presidential envoy
Rebecca Brocato, former special assistant to President Obama
Ned Price, former special assistant to President Obama
Matt Nosanchuk, former White House liaison to the American Jewish community 
Go deeper