McConnell proposal would push final impeachment vote to Wednesday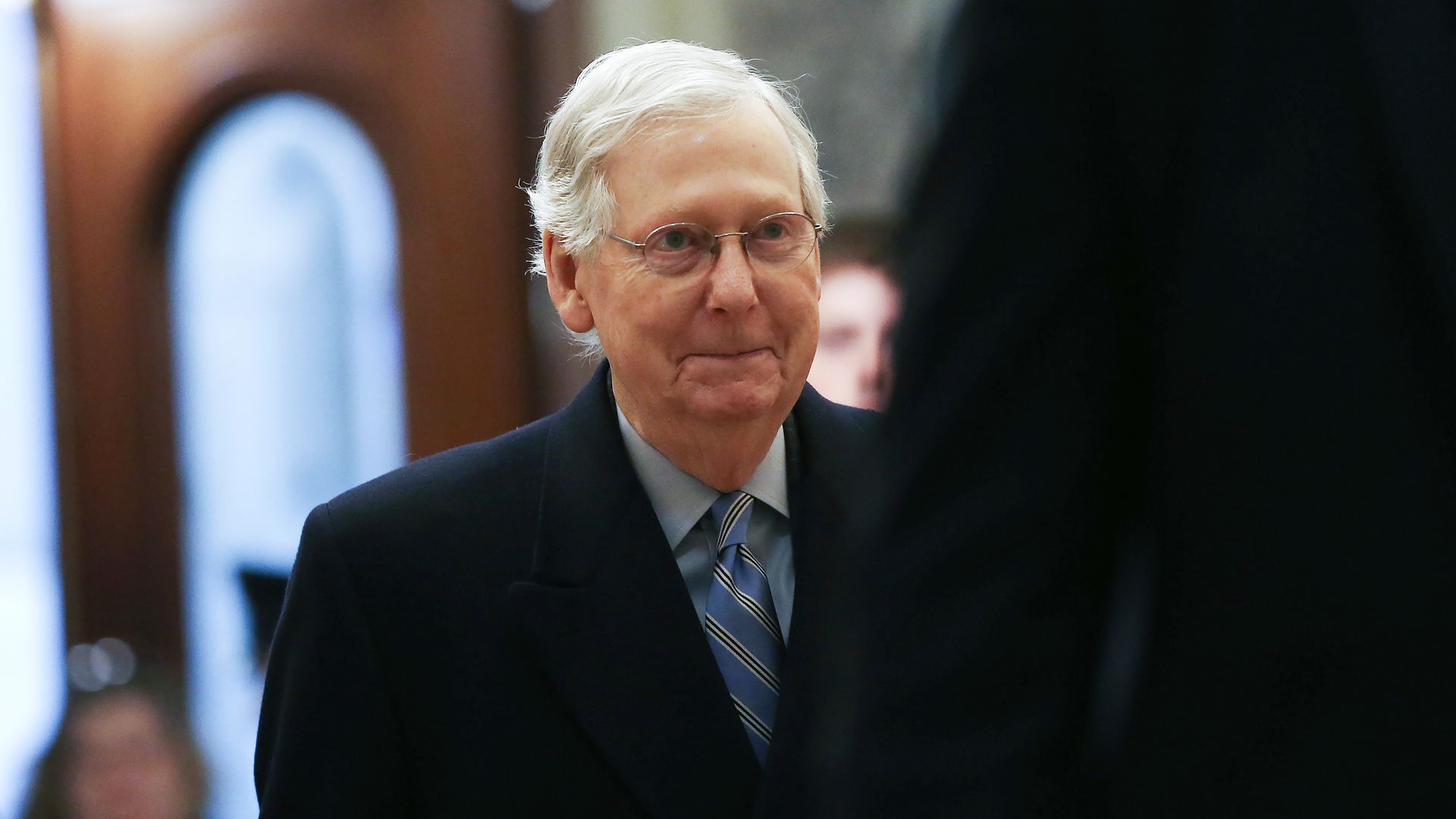 Senate Majority Leader Mitch McConnell has been working on a proposal that would push the final impeachment vote to Wednesday, according to GOP aides familiar with the plan.
Why it matters: The plan isn't final, but it raises the prospect that the Senate's final verdict might not come until after the Iowa caucuses on Monday and President Trump's State of the Union address on Tuesday — unless he delays it.
What we're hearing: The current proposal is that following today's witness vote, which is expected to fail, McConnell would either amend the organizing resolution, introduce a new resolution, or offer a motion to move to closing arguments. In any case, Democrats could drag this process out into the early hours tomorrow morning by offering amendments to the process.
Once the amendment process concludes, the Senate would adjourn until Monday — skipping a Saturday session.
On Monday, the House managers and Trump's legal team would deliver closing arguments. It's still unclear how long both sides would be given, but it's expected to take up to one day.
On Tuesday, senators would give their floor speeches on how they came to their decision on whether or not to acquit Trump.
On Wednesday, around lunch time, the Senate would deliver a final verdict — which is expected to acquit Trump on the articles on impeachment.
Worth noting: The proposal is not final, and is still subject to change. GOP leaders are expected to lay out the framework for the remainder of the trial after this afternoon's vote on whether to call witnesses.
Go deeper