Key senator commits to sinking witness vote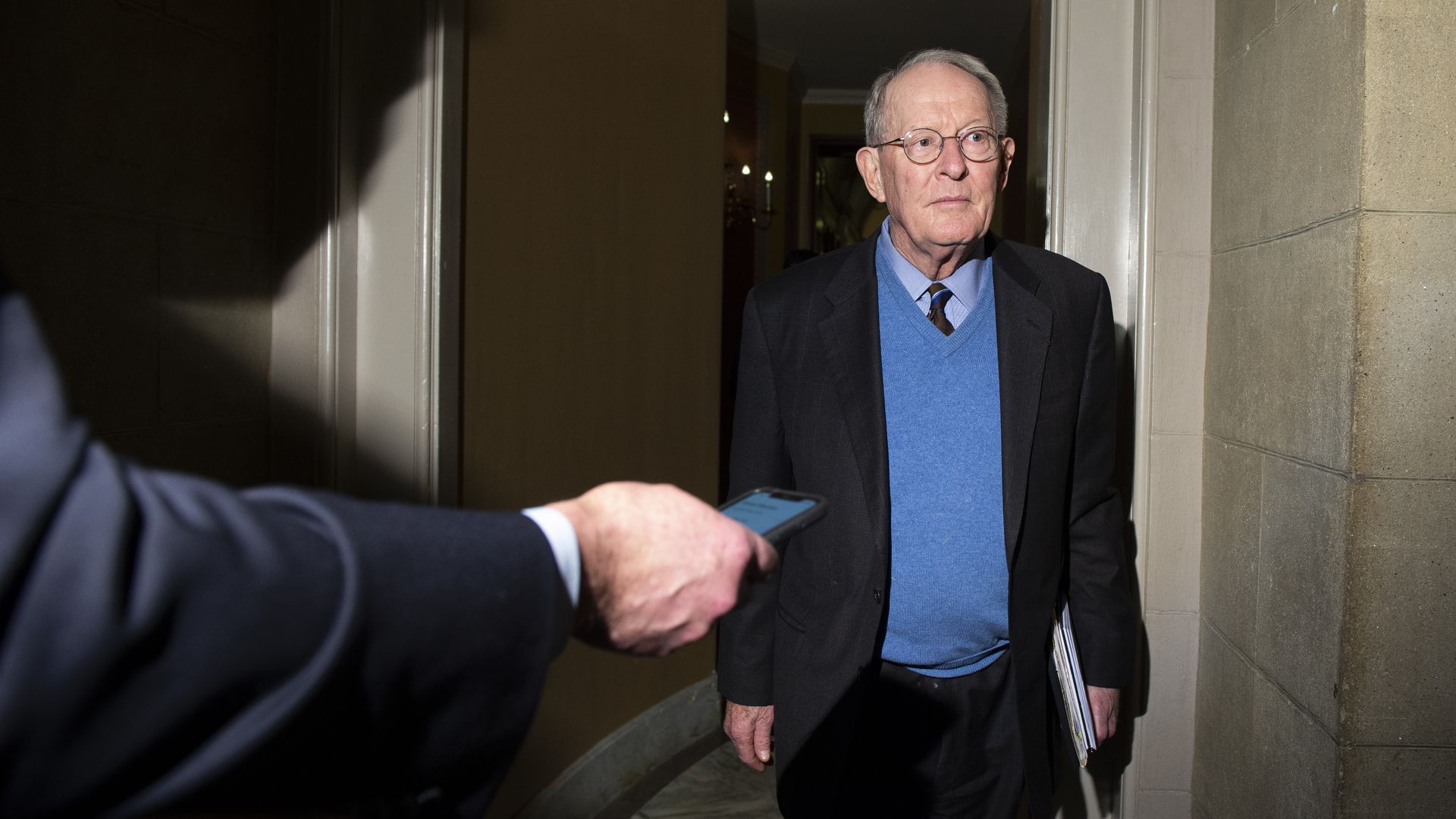 The Senate is on track to swiftly acquit President Trump after Sen. Lamar Alexander announced Thursday night that he will vote against calling for additional witnesses.
Why it matters: Alexander's vote is crucial to whether the impeachment trial extends beyond this weekend, and his decision to stick with his party all but guarantees that Friday's witness vote will fail.
Background: Alexander has been a true wildcard during the Senate trial. He's a Tennessee Republican who has gone against Trump in the past, and is retiring at the end of his term, freeing him to make this decision without worrying about the political ramifications of such a vote.
However, he's extremely close with Senate Majority Leader Mitch McConnell, who has been working diligently behind the scenes to persuade his caucus to sink the witness vote.
Alexander also has his legacy to worry about, which will now be shaped in part by this decision.
What he's saying:
"I worked with other senators to make sure that we have the right to ask for more documents and witnesses, but there is no need for more evidence to prove something that has already been proven and that does not meet the U.S. Constitution's high bar for an impeachable offense."
The big picture: Sen. Susan Collins (R-Maine) announced Thursday night that she will vote in favor of witnesses in the impeachment trial, making her the first GOP senator to definitively say that she will do so.
Sen. Lisa Murkowski remains undecided: "I am going to go reflect on what I have heard, re-read my notes and decide whether I need to hear more," she told reporters.
Sen. Mitt Romney is expected to vote to call witnesses.
Go deeper:
Go deeper