FCC says wireless location data sharing broke the law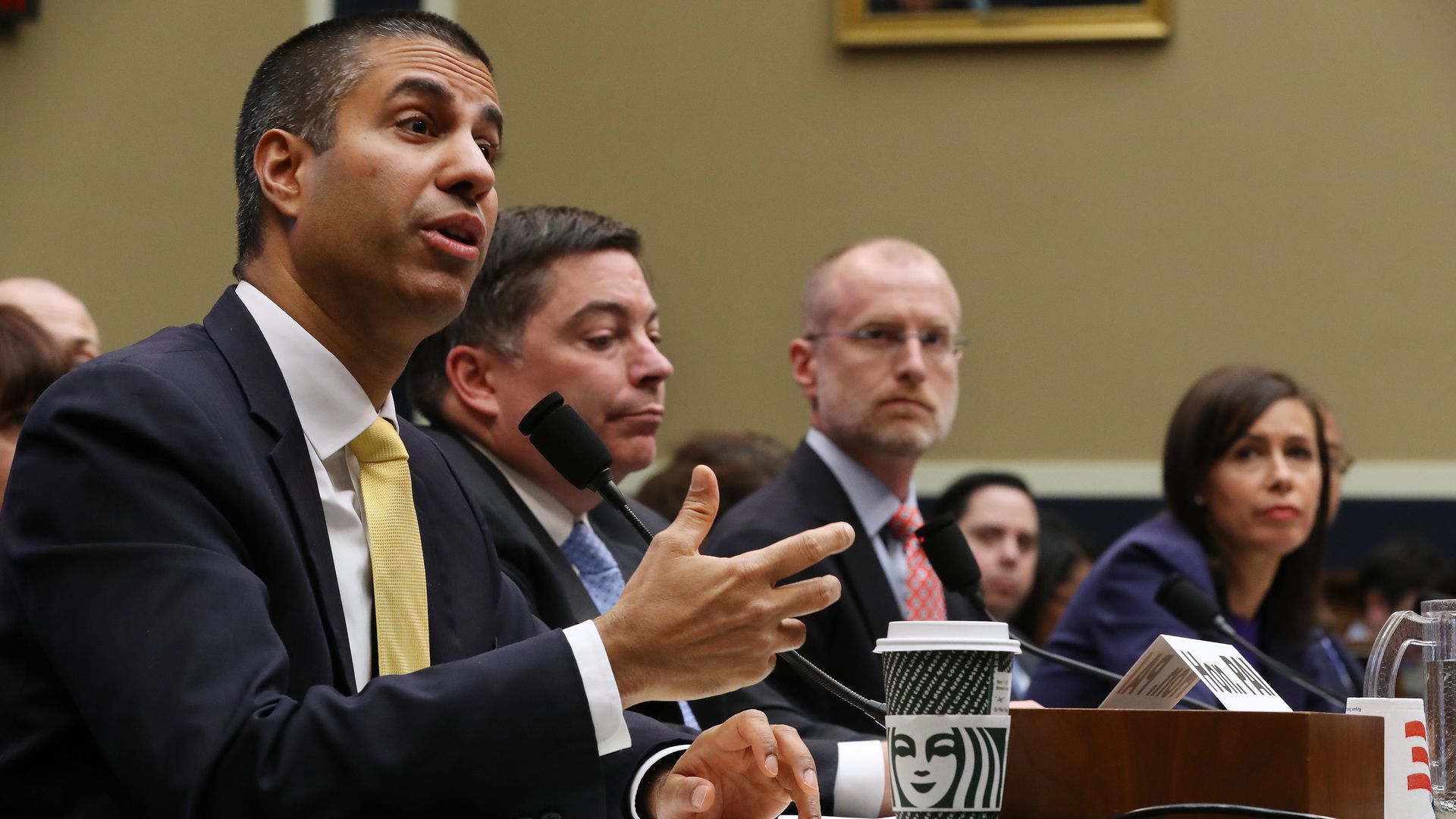 Federal Communications Commission Chairman Ajit Pai told lawmakers Friday he intends to propose fines against at least one U.S. wireless carrier for sharing customers' real-time location data with outside parties without the subscribers' knowledge or consent.
Why it matters: The FCC has been investigating for more than a year following revelations that subscriber location data from AT&T, T-Mobile and Sprint made its way to a resale market used by bounty hunters.
Driving the news: Pai said in letters to several lawmakers that the agency's investigation has found that "one or more wireless carriers apparently violated federal law."
Pai said he intends to seek commission approval of one or more proposed fines "in the coming days."
What they're saying: Democrats who have called on the FCC for an investigation said this conclusion is overdue.
"This is certainly a step in the right direction, but I'll be watching to make sure the FCC doesn't just let these lawbreakers off the hook with a slap on the wrist," said House Energy & Commerce Committee Chairman Frank Pallone, who along with 10 other Democrats wrote a November letter to Pai about the issue.
"It's a shame that it took so long for the FCC to reach a conclusion that was so obvious," Democratic FCC Commissioner Jessica Rosenworcel said.
"I'm eager to see whether the FCC will truly hold wireless companies accountable, or let them off with a slap on the wrist," said Democratic Sen. Ron Wyden, who raised alarms at the FCC in 2018 about the sale of wireless location data.
Go deeper: Location data is ground zero in privacy wars
Go deeper