Amazon announces big earnings beat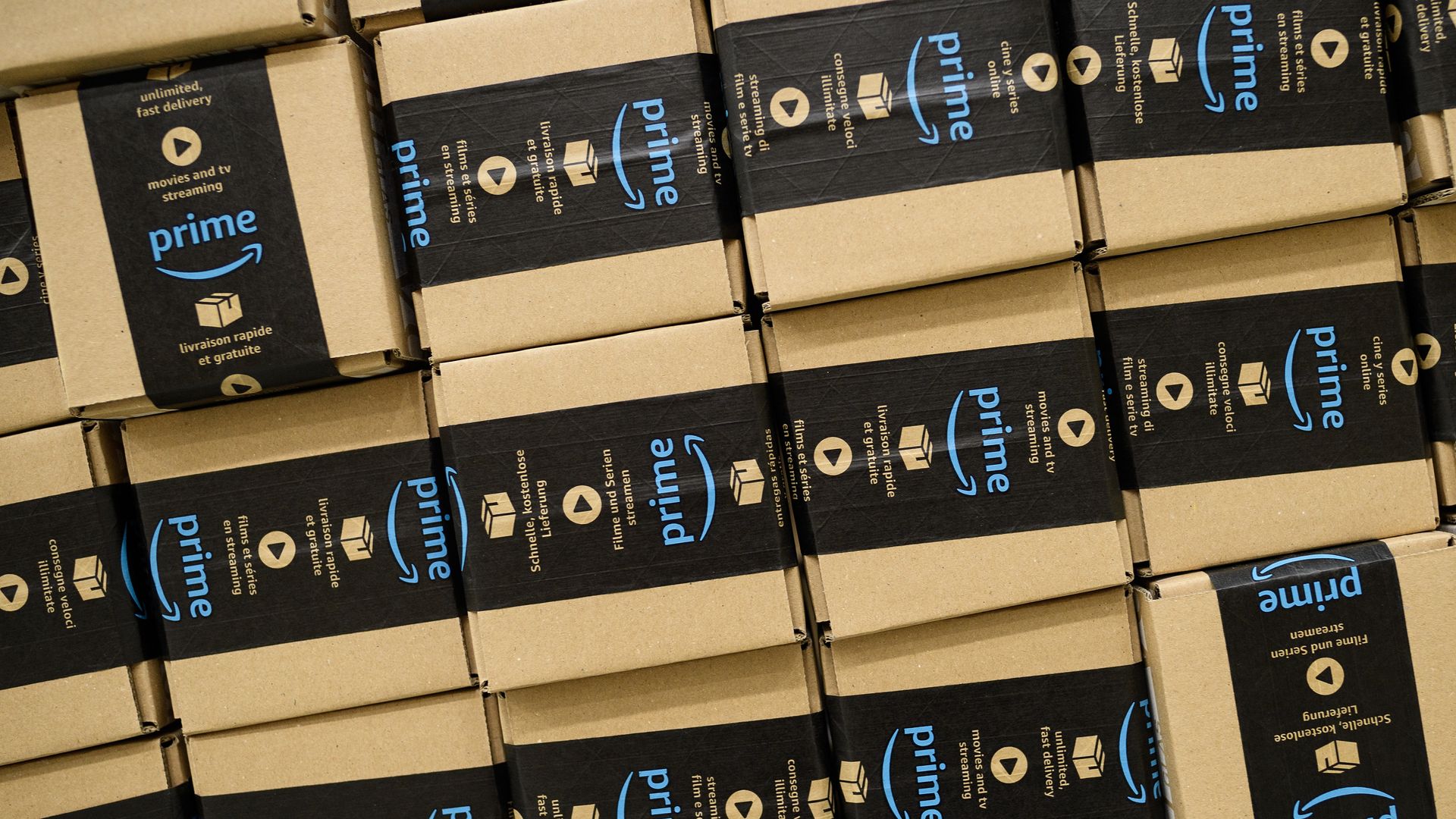 Amazon announced strong quarterly results Thursday after the market close, with $6.47 earnings per share on an expected $4.04 (per FactSet) and total revenue of $87.44 billion on $86.02 billion expected.
Why it matters: Wall Street has wondered whether Amazon's huge investments in one-day delivery and cloud services would depress its financial performance. This quarter, at least, gave investors a positive surprise.
Details: Amazon CEO Jeff Bezos announced Thursday that its Amazon Prime subscription offering has now reached 150 million users globally, which is just shy of Netflix's 167 million global paid subscribers.
But unlike Netflix, Amazon didn't offer a geographical breakdown of those subscribers. (The majority of Netflix subscribers are international.)
That number is up from "over 100 million" which was last reported almost two years ago.
In a statement, Bezos touted the success of Amazon Studios, the entertainment division that creates and acquires thousands of movies and TV shows offered exclusively to Prime members.
He didn't offer any exact viewership metrics, but noted that Prime members watched twice as many hours of original programming (programming produced by Amazon Studios) last quarter than the quarter of the prior year.
On the advertising front, Amazon reported that its "other" category, which is mostly made up of advertising revenue, was up 41% year-over-year to over $4.7 billion.
Amazon's ad business, while growing rapidly, is notably different from Google's in that it's mostly marketers paying to promote their products in search, and thus it's more like a fee to participate in the marketplace rather than true low-funnel advertising. To maintain ad growth, Amazon has experimented with more brand ads, especially video.
Amazon also announced that its Fire TV hardware product, which competes with Roku and Apple TV, now has more than 40 million active users worldwide.
Go deeper