Florida cold snap stuns iguanas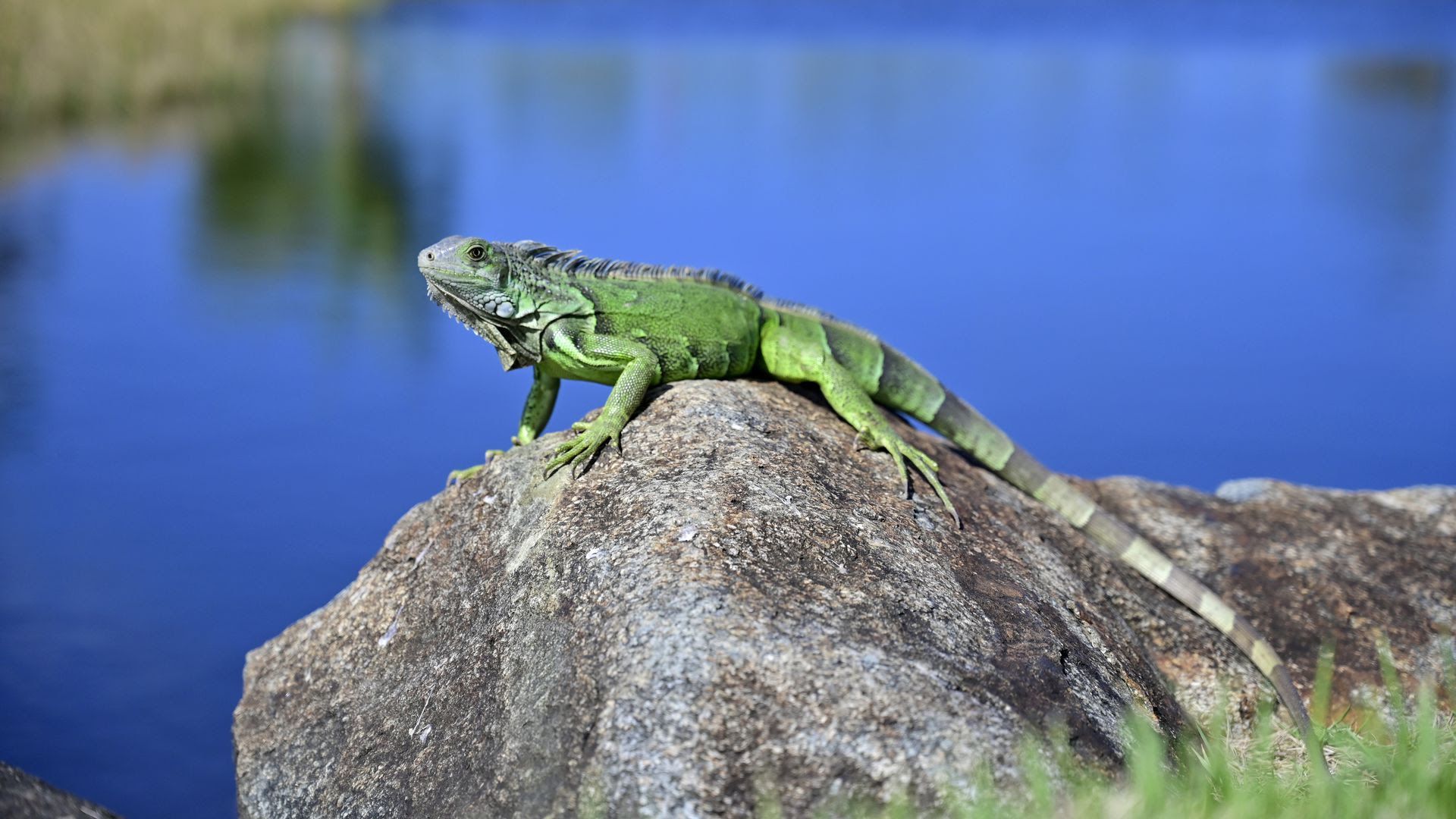 South Floridians last week had cold weather with unusual repercussions — unconscious iguanas falling from the trees. (This video is worth a watch.)
Driving the news: Temperatures in the 30s and 40s stunned the reptiles but didn't necessarily kill them. Many woke up as temperatures rose again, per the National Weather Service of Miami.
Though rare, serious cold snaps of more than three days can be fatal to the lizards.
Why it matters: As average temperatures continue to rise in South Florida, the invasive species' population has increased dramatically in recent years, Bloomberg reports. Southern districts are being forced to assess damages from their presence.
Go deeper: The 2010s were officially the hottest decade on record
Go deeper