Federal Reserve leaves interest rates on hold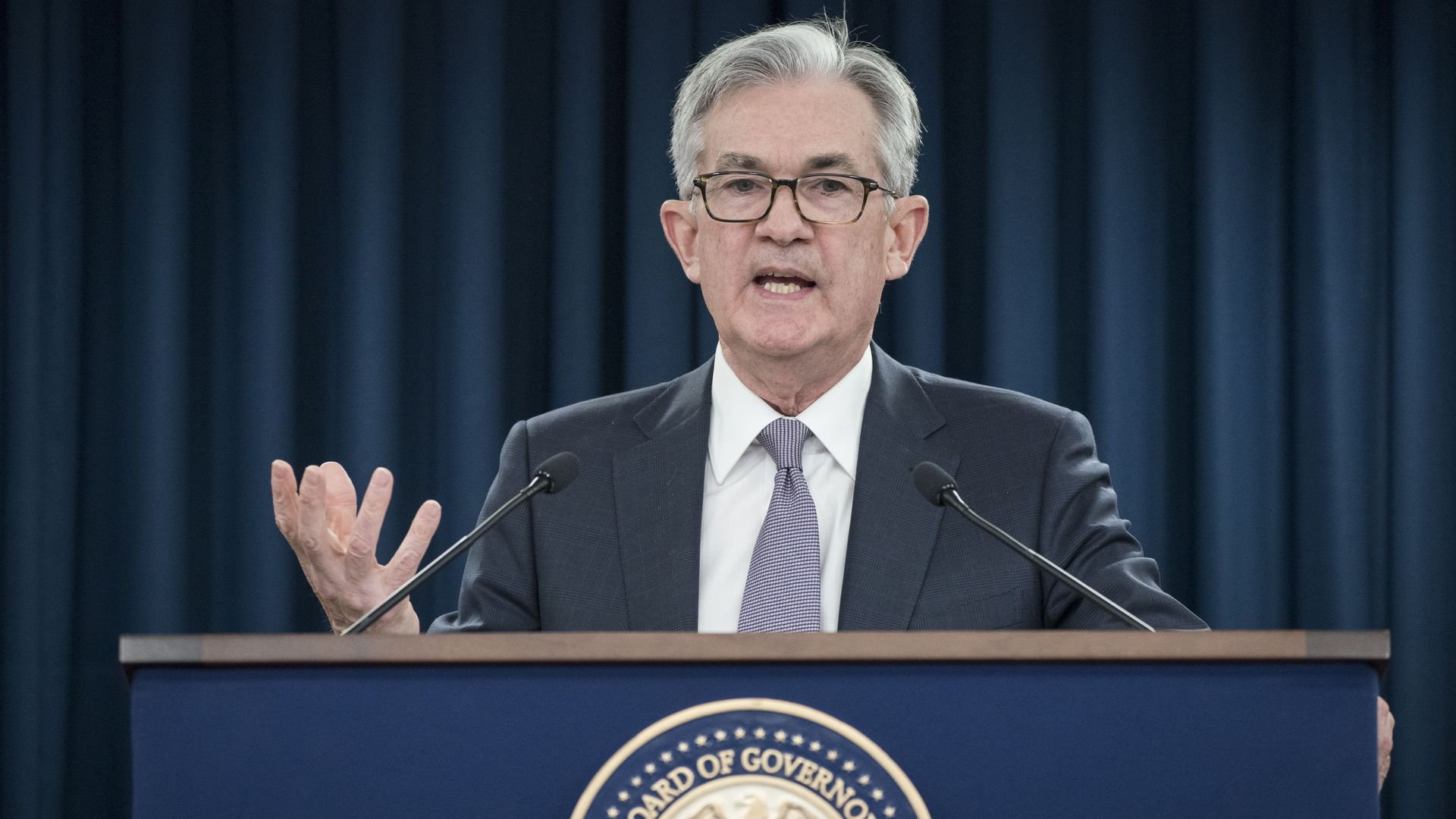 The Federal Reserve said on Wednesday that interest rates would remain between the target range of 1.5% and 1.75%.
Why it matters: Fed chair Jerome Powell said developments in the global economy since the last Fed meeting — namely threats posed by the coronavirus outbreak — have not changed the central bank's wait-and-see approach.
What he's saying: "It's very uncertain ... how far [the coronavirus] will spread and what the macroeconomic effects will be," Powell told reporters at a press conference.
The big picture: As risks like Brexit and a full-on trade war have abated, Powell said there is room for "cautious optimism about outlook for the global economy."
In its closely watched policy statement, the Fed downgraded its characterization of U.S. consumer spending to "moderate" from "strong." Powell remained optimistic about the labor market, which has continued to pump out consistent job gains.
What's new: The Fed also announced it would continue to intervene with cash injections "at least through April" to prevent any flubs in money markets.
Market-watchers have cited these moves, along with the Fed's Treasury-bill purchases, as a key reason for the stock market's strength.
Powell said "many things affect markets," but the Fed's intention with the current program is more technical and not meant to provide stimulus.
The bottom line: The Fed is confident the economy is in a good place. Powell hinted that the current interest rate level is here to stay and only a drastic shift in economic conditions would change that view.
This is despite pressure from President Trump, who this week continued attempts to goad the Federal Reserve into further lowering rates.
Go deeper:
Go deeper