White House urges Netanyahu not to begin annexations after peace plan, sources say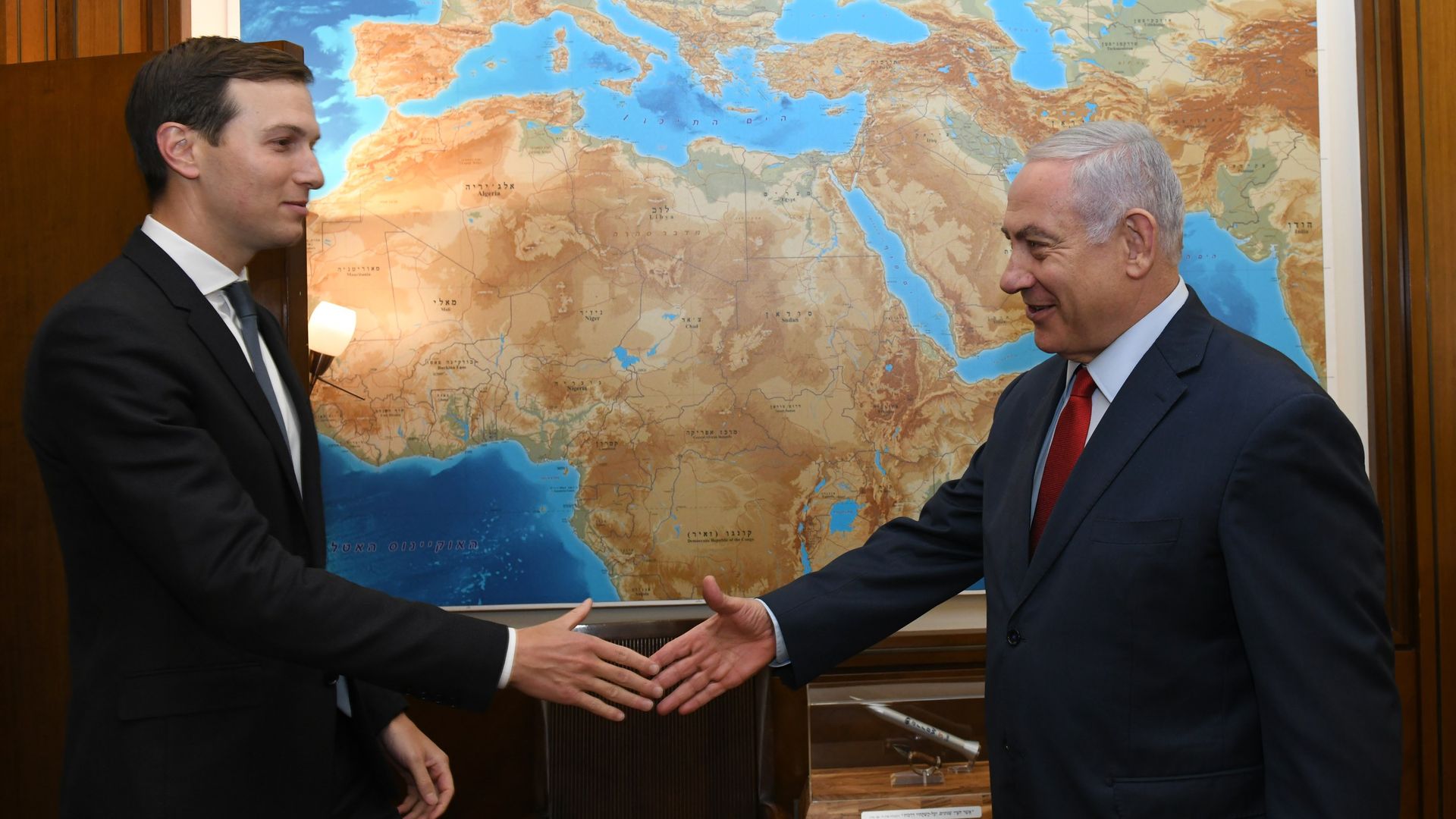 The White House has made it clear to Israeli Prime Minister Netanyahu that it expects him to hold off on any immediate unilateral steps — like annexing parts of the West Bank — after President Trump's peace plan is presented later today, three Israeli and U.S. sources briefed on the matter tell me.
Why it matters: Netanyahu hoped to get a green light from the White House to begin annexations in the West Bank, something that would mobilize his base ahead of the March 2 elections.
State of play: Netanyahu is joining Trump for the unveiling of the plan, which is supported by both him and his primary rival, Benny Gantz. The Palestinians boycotted the process and have preemptively rejected the plan.
Behind the scenes: Israeli and U.S. sources tell me the White House position was also conveyed to Gantz, who met President Trump yesterday.
There are several reasons for the White House position: 
The White House wants to get public support for its plan from Arab states, several of which have already told the White House they'll call it "a good start", according to Arab officials. Annexations could change that equation.
The White House knows the Palestinians will reject the peace plan immediately, but wants to leave them space to reconsider if Trump wins a second term. Annexation by Israel could shut the door permanently. 
King Abdullah of Jordan, whose statements on the plan will be closely watched, vehemently objects Israeli annexations.
The White House refrained from commenting.
The latest: Earlier today, Netanyahu surrendered his immunity from three corruption charges just minutes before the Knesset was set to form a committee expected to strip it from him.
Go deeper