Trump's defense team shifts from complacency to urgency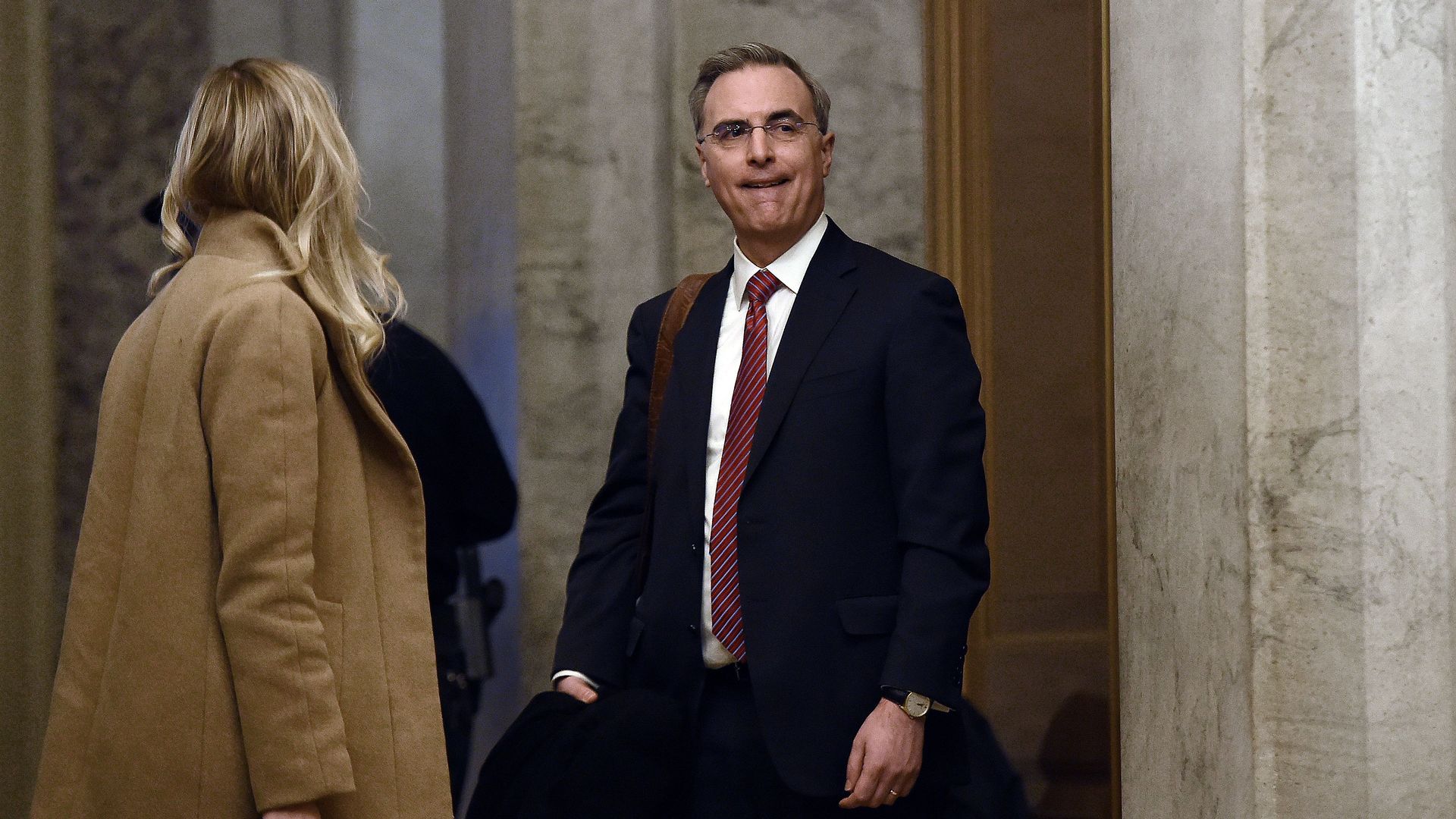 Just days ago, Republicans were optimistic President Trump's defense team could cruise to an acquittal by the end of this week, but many believe his lawyers now face a steep climb to stop a vote to allow new witnesses and drag out the impeachment proceedings.
The bottom line: Allegations in excerpts of former national security advisor John Bolton's forthcoming book — leaked to the New York Times for a story published Sunday night — have shifted the dynamic of the impeachment trial and threaten to upend Republicans' plans.
"It's still possible it could end this week. But over the weekend Republicans were like, 'Oh the White House doesn't have to do anything, they should just run [the clock] out.' But now they have to actually do the work," a Senate GOP aide said.
A source close to Trump's defense team conceded that the Bolton leak was "a complication," but said even if what he claims is true "it doesn't change any of the core facts. The aid was released without any investigations. The meetings were given to [Ukrainian President] Zelensky," the official added.
What we're hearing: Republican senators and their aides are frustrated about the way the Bolton manuscript leaked, with some privately venting suspicions that White House Counsel Pat Cipollone must have known about its contours before a Saturday presentation on the Senate floor during which Trump's defense team asserted there was "no evidence anywhere" that Trump linked Ukraine aid to any investigations.
"I don't see how it's possible he didn't," one GOP aide told Axios. "My boss was pissed to read about it in the Times."
A spokesman for the White House National Security Council said in a statement Monday that Bolton's manuscript had been submitted to the NSC for pre-publication review but that "no White House personnel outside the NSC have reviewed the manuscript."
The president's defense team hardly acknowledged the Bolton leak Monday during its arguments on the Senate floor.
The first mention of Bolton came around 8:30pm when lawyer Alan Dershowitz asserted that even if Trump did what Bolton claims, it "would not constitute an impeachable offense."
The source close to the White House team said they don't plan to focus much more on Bolton beyond Dershowitz's brief mention of him. Instead they'll make their argument more indirectly, through media interviews and private communications with senators.
"The floor arguments are designed to be much broader," the source said.
Go deeper:
Go deeper