Trump approaches speedy acquittal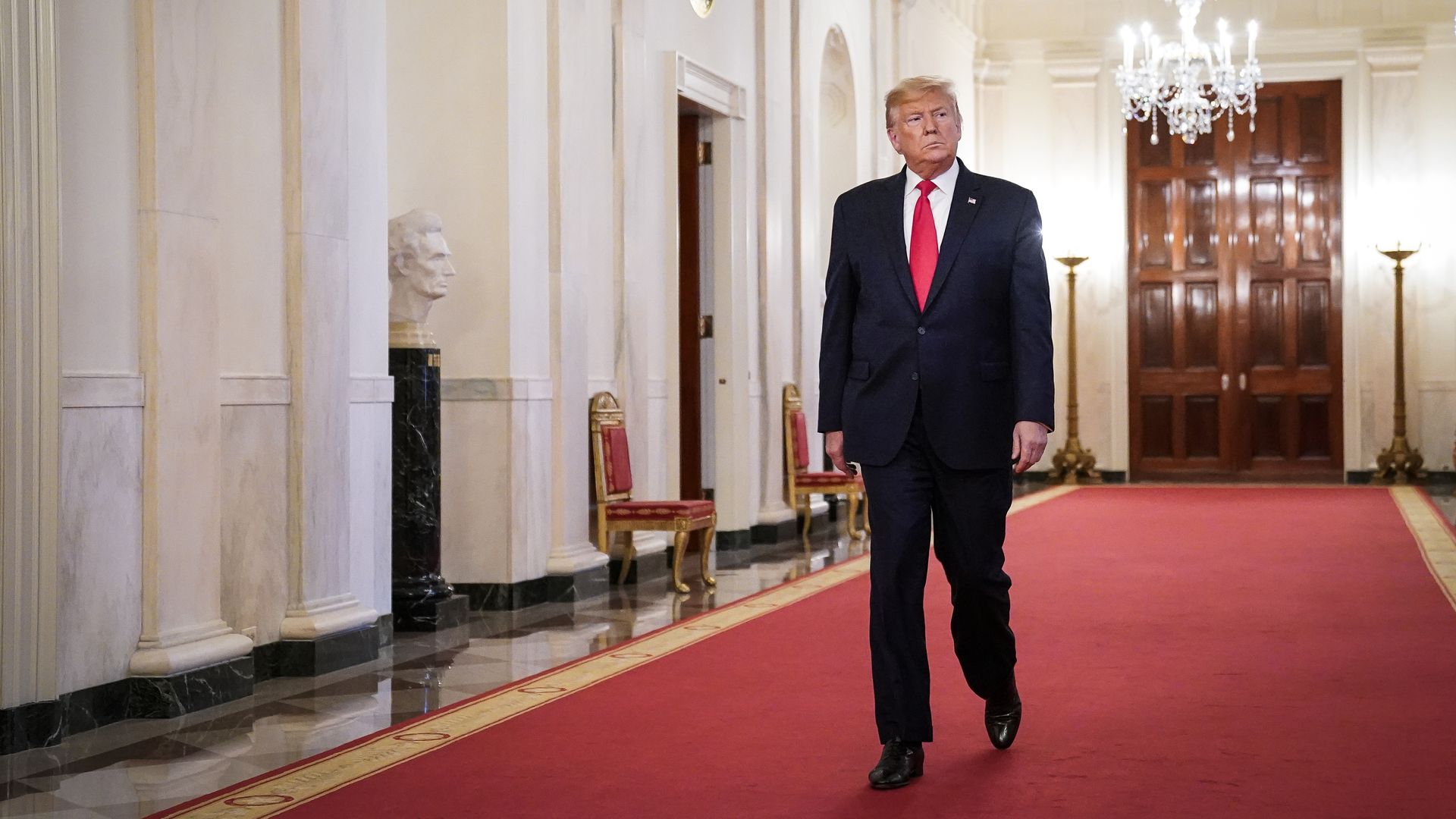 Officials in both parties tell Axios that — barring surprise new information — President Trump is on a glide path to swift acquittal at his Senate impeachment trial, despite a blizzard of evidence bolstering Democrats' accusations.
Why it matters: Trump has a decent chance of avoiding witnesses and of losing zero Republican votes on conviction. When the news of Trump's Ukraine scandal broke, few thought every single Republican in the House and Senate would have his back. Bill Clinton pined for such unity. 
A source close to House Democrats sounded morose after Trump's defense team made its opening arguments yesterday: "I think our team feels like we did everything possible and are going to lose anyway."
"It feels like maybe we'll still get a witness, but more likely not, and even if we do it won't matter," the source added.
"The GOP gamble is always that most voters don't care about process ... Up to us to make them pay for this."
Yes, but: Don't rule out the possibility that the necessary four Senate Republicans will vote to allow witnesses.
But the Trump team seems confident they won't.
Senate sources say that about the only way the Trump team could mess things up now is to be overly shrill and overplay their hands when they continue their case on Monday,.
The biggest way the Trump lawyers could do that is by delving deeply into the Bidens' role in Ukraine.
People in both parties echoed an observation of CNN legal analyst Jeffrey Toobin during yesterday's coverage: "If you're winning, shut up. That's, I think, ... the guiding principle of what they're doing."
Yesterday's presentation was also short because Trump didn't want his lawyers wasting time on Saturday, which he tweeted "is called Death Valley in T.V."
Go deeper: Impeachment trial draws shrugs — by design
Go deeper