Pope Francis urges people to vow "never again" on Holocaust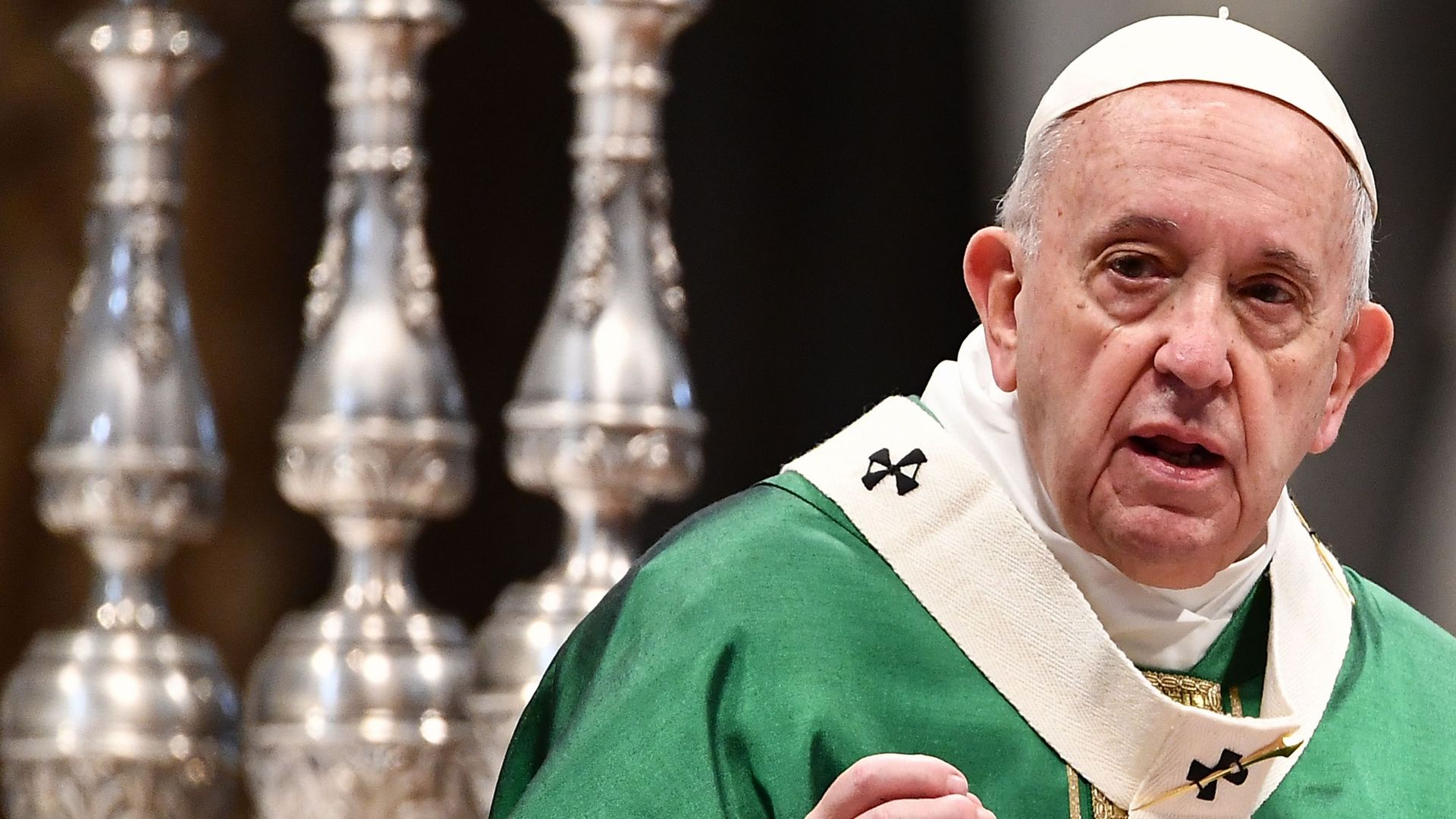 Pope Francis on Sunday invited prayers and reflection on the Holocaust and called people to vow "never again," AP reports.
Why it matters: Tomorrow marks the 75th anniversary of the liberation of the Auschwitz-Birkenau death camp where the Nazis murdered 1.1 million men, women and children, mostly Jews, according to the New York Times.
What he's saying: "In the face of this huge tragedy, this atrocity, indifference is not admissible and memory is a duty," Francis said.
"All are invited to take a moment for prayer and for reflection, each one saying in one's own heart: never again, never again!"
Go deeper:
Go deeper