Bloomberg on anti-Semitism: "Presidential leadership matters"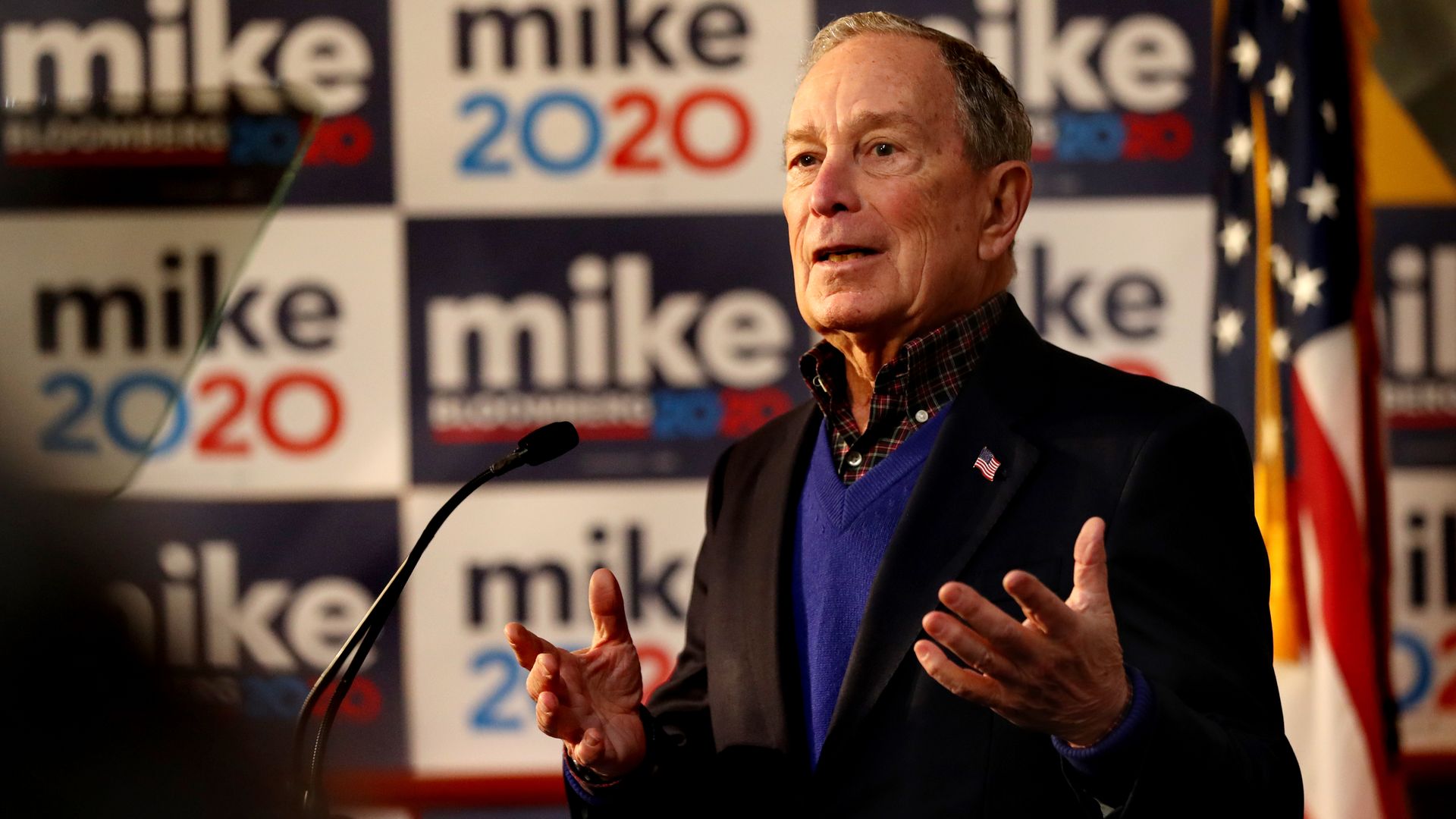 Michael Bloomberg gave a speech in Florida Sunday on how his Jewish faith has shaped his 2020 bid.
What they're saying: Speaking at the Aventura Turnberry Jewish Center and Tauber Academy, Bloomberg harshly criticized President Trump over his leadership on the issue, stating: "Anti-Semitism is hardly the exclusive domain of one political party. It can be found on both the right and the left — on town squares and campus quads. But there is one fact that we cannot ignore: Presidential leadership matters."
"When the President calls his supporters 'real Americans,' an echo of the language that nativists, anti-Semites, and the KKK used for many decades, he undermines our fundamental national values," he stated.
Bloomberg also offered his unconditional support to Israel and said he would work to curb Iran's effort to become a nuclear power.
"As president, I will always have Israel's back. I will never impose conditions on our military aid, including missile defense — no matter who is prime minister. And I will never walk away from our commitment to guarantee Israel's security," Bloomberg said.
"I will work to make the strongest deal possible to constrain the Iranian regime's aggression and territorial ambitions and put an end to their nuclear program, because the world must never allow Iran to threaten Israel and the whole region with a nuclear attack," he added.
Why it matters: Recent attacks targeting Jewish people have showcased the harsh realities of anti-Semitism in America.
A mass shooter killed three people at a kosher grocery store in Jersey City, New Jersey, in December after posting anti-Semitic remarks online.
An attacker killed one woman at Poway Synagogue in California in April, and a 2018 shooting at a synagogue in Pittsburgh killed 11.
Go deeper: The political left and the right feed "the new wave of anti-Semitism"
Go deeper