Chris Wallace on impeachment, Buttigieg and smart reporting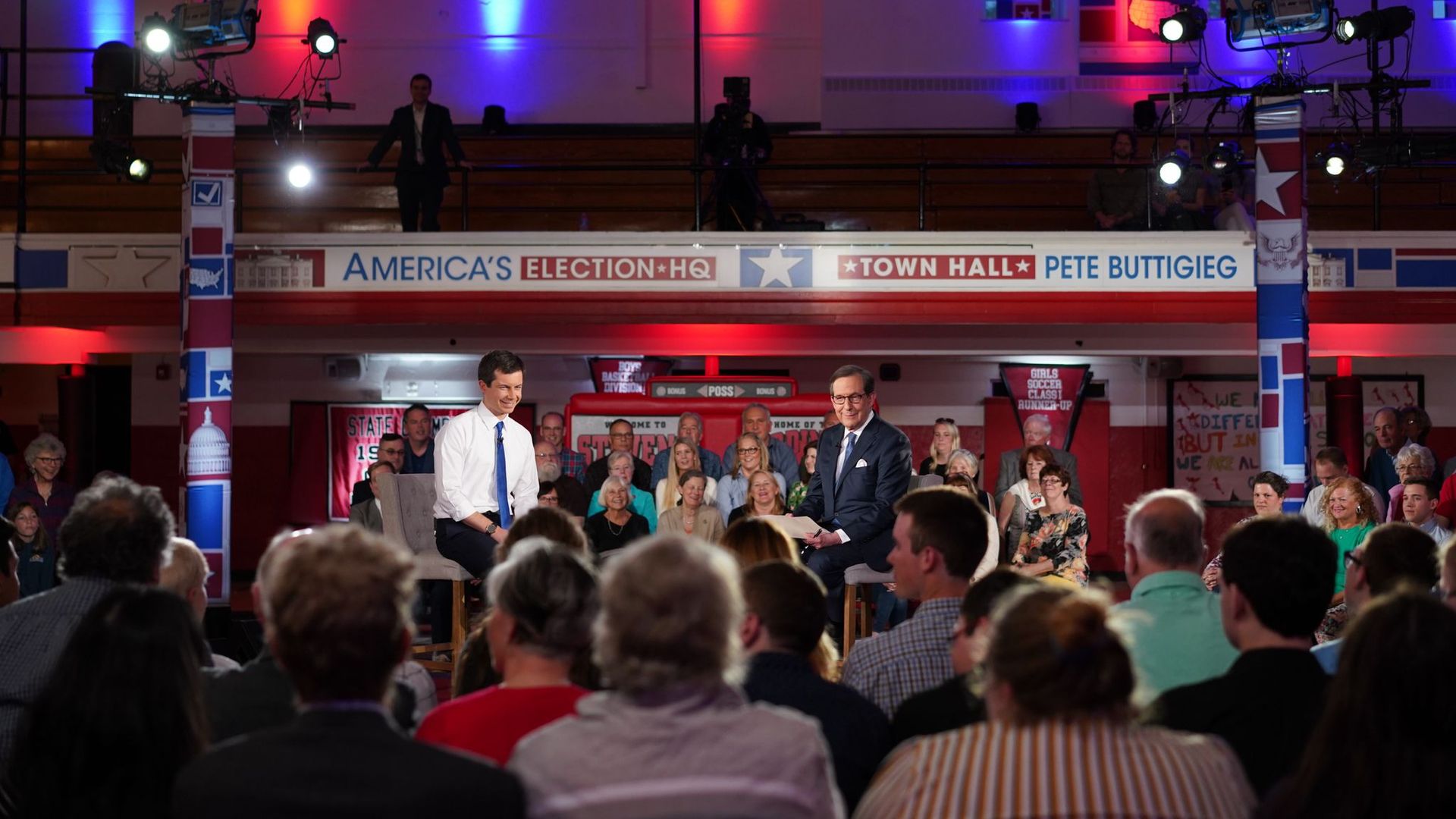 "Fox News Sunday" anchor Chris Wallace — who has covered the Iowa caucuses since 1980 — is back in Des Moines, and he talked to me ahead of a town hall he's moderating with Pete Buttigieg tonight at 7 pm ET.
The big picture: I asked Wallace about Buttigieg's secret sauce: "Buttigieg is young, smart as the dickens, and a fresh face on the national scene when folks are pretty tired of politics as usual. But are they willing to push the envelope this far — 38, medium-town mayor, openly gay?"
And I asked Wallace how impeachment is playing in the Hawkeye State: "Voters are asking what the mayor thinks about impeachment. So we will reflect that in the town hall. But I don't get the sense anyone thinks the president is actually going to be removed. So it just factors into how folks think about Trump."
Buttigieg senior adviser Lis Smith told me why the mayor is going on Fox News: "We know we can't win the primary or general by just talking to the same people over and over again."
"Our campaign is also about elevating qualities like respect, decency and thoughtfulness in the political discourse," Smith continued. "Those are definitely qualities that Chris embodies. ... He's a tough questioner, but he's fair and has established a massive platform for himself."
A reporting tip from Chris Wallace: Instead of just interviewing aides when he's doing background reporting, he tries to talk to the Cabinet members and lawmakers themselves: "Often they don't know what's out there or don't know the talking points, and they tell you more!"
Go deeper:
Go deeper