British foreign secretary condemns U.S. refusal to extradite American diplomat's wife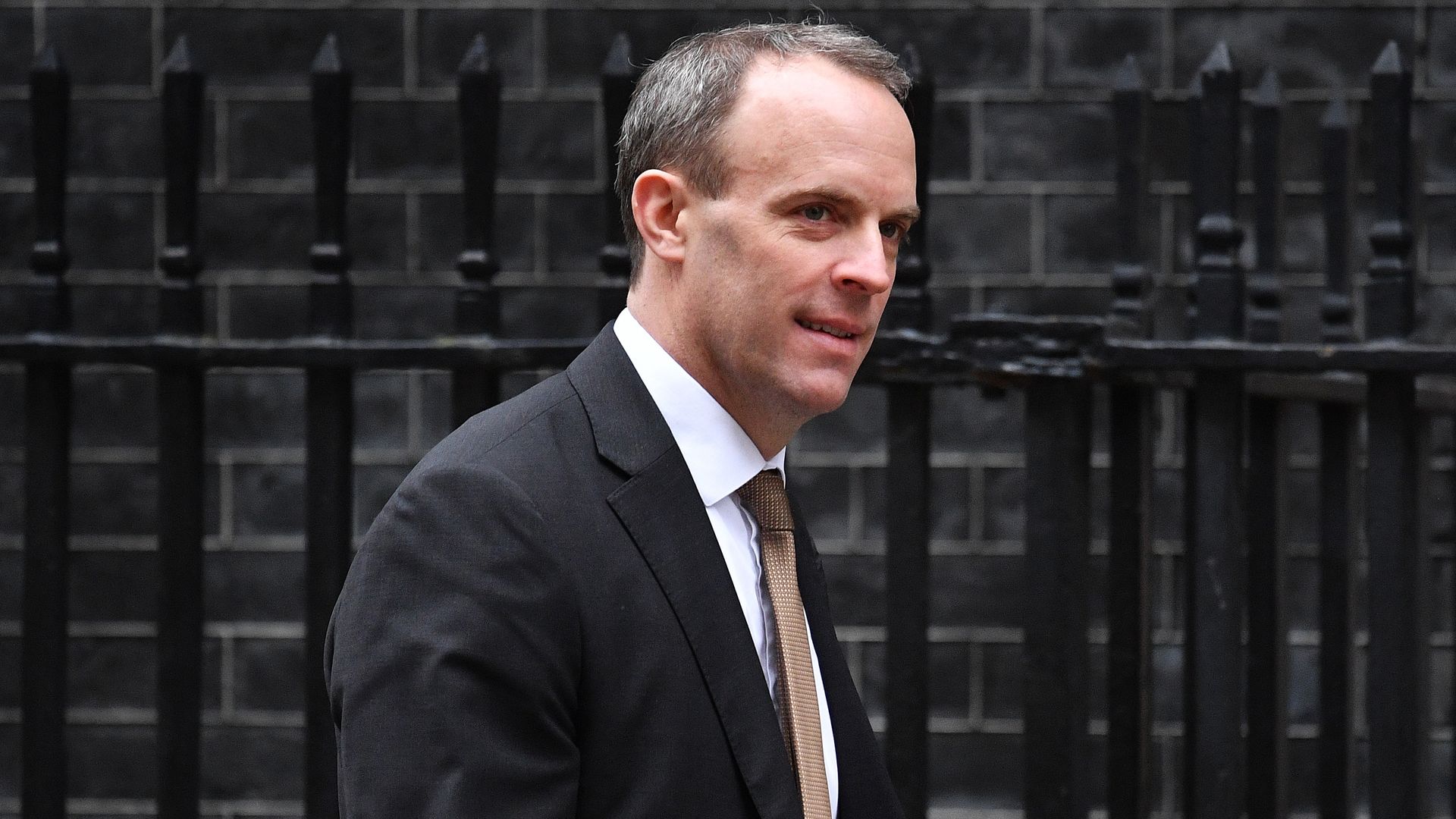 British Foreign Secretary Dominic Raab condemned the U.S.'s decision to refuse extradition in the case of Anne Sacoolas, a U.S. diplomat's wife who was charged last December in connection with the crash that killed teenager Harry Dunn in Britain last August.
The state of play: Sacoolas invoked diplomatic immunity under international law and returned to the U.S. after police reports claimed that her vehicle struck 19-year-old Dunn's motorcycle when she drove on the wrong side of the road.
What's new: The U.S. told the U.K. home office about the decision to deny extradition on Thursday, per the Guardian.
Why it matters: The saga has "sparked outrage in Britain, thrusting the concept of diplomatic immunity under the spotlight," writes the Washington Post.
What he's saying:
"I called the US Ambassador earlier to express the government's disappointment about this decision. We feel this amounts to a denial of justice, and we believe Anne Sacoolas should return to the UK. We are now urgently considering our options. I also explained that the UK would have acted differently if this had been a UK diplomat serving in the US."
"I emphasised that work to improve road safety on and around the Croughton base must continue, and the need to resolve the issue whereby family members at RAF Croughton are immune from criminal prosecution."
— Foreign Secretary Dominic Raab in a statement
A State Department official told Axios that extraditing Sacoolas "would render the invocation of diplomatic immunity a practical nullity."
"The United States government has declined the United Kingdom's request for extradition of a U.S. citizen involved in a tragic vehicle accident that occurred in the United Kingdom.
At the time the accident occurred, and for the duration of her stay in the UK, the U.S. citizen driver in this case had immunity from criminal jurisdiction.
If the United States were to grant the UK's extradition request, it would render the invocation of diplomatic immunity a practical nullity and would set an extraordinarily troubling precedent.
The United States has a history of close law enforcement cooperation with the United Kingdom, and we value that relationship.
The United States government again expresses its sincere condolences and sympathy to the Dunn family for the loss of their son."
— State Department spokesperson
Go deeper:
Go deeper