Chinese traders dump stocks from Wuhan amid coronavirus outbreak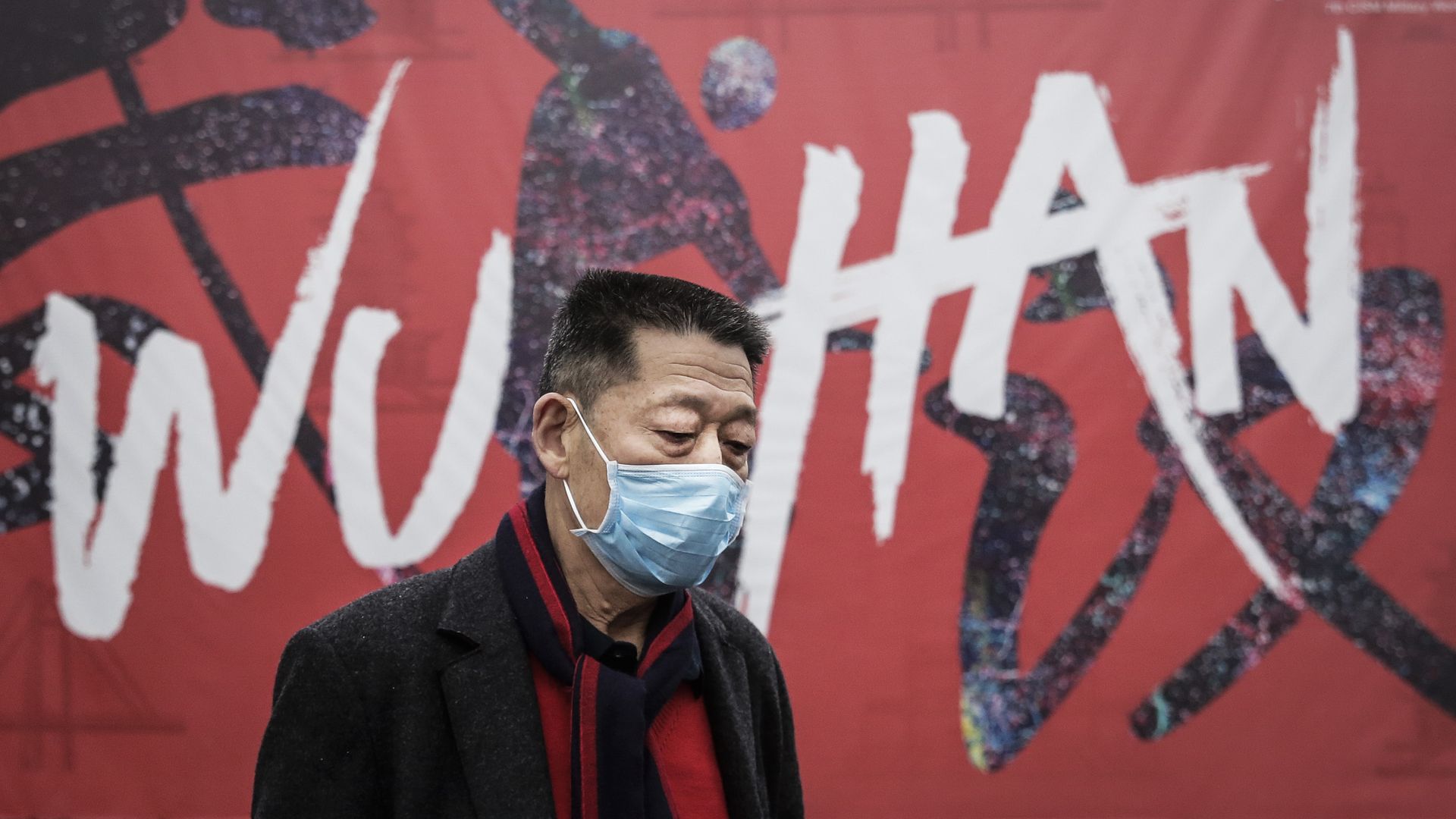 Global equity prices have largely bounced back from the selloff after the first reports of the coronavirus outbreak in China, but traders are still punishing companies tied to Wuhan, China, the city at the center of the outbreak.
What happened: "Wuhan Department Store Group, which operates several malls in Wuhan, lost 3.1% to head for a weekly drop of 16%. Hubei Heyuan Gas Co., which generates all of its revenue from Hubei province, extended its two-day drop to 10%, the biggest on record," Bloomberg reports.
"Decliners also include transport firms such as Wuhan Sante Cableways Group Co., which runs passenger cable cars, and Chang Jiang Shipping Group Phoenix Co., which offers freight shipping services on China's rivers."
The big picture: China suspended bus and subway lines in the city and closed outbound channels at train stations and airports, effectively shutting the city, as the death toll from the outbreak rose to 17, state newspaper Global Times reported.
Go deeper:
Go deeper