Actress Annabella Sciorra recounts alleged rape by Harvey Weinstein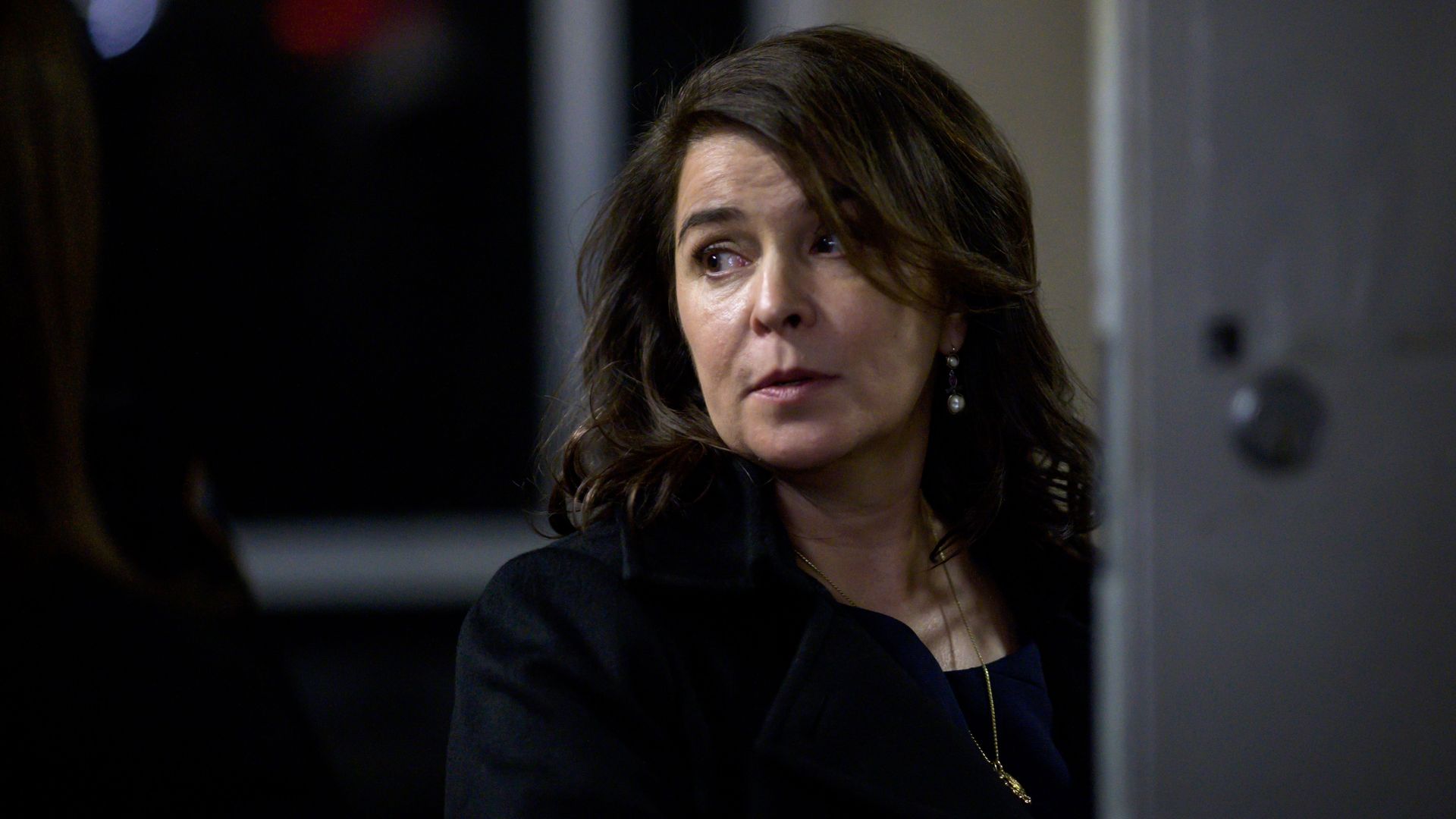 Actress Annabella Sciorra took the stand at Harvey Weinstein's trial on Thursday to confront the media mogul over his alleged rape of her in the 1990s.
What they're saying: Sciorra told the jury that Weinstein barged into her apartment in the mid-1990s and raped her, AP reports. She recounted trying to force him off by kicking and punching him. Roughly a month later, Sciorra says she ran into Weinstein and confronted him over the incident, to which he responded: "That's what all the nice Catholic girls say," adding, "This remains between you and I."
"I thought he was going to hit me right there," Sciorra said to the courtroom.
Sciorra added that Weinstein performed unwelcomed oral sex on her following the alleged rape, at which point her body "shut down."
She also claims that Weinstein harassed her at other points throughout the 1990s, including showing up in his underwear in her hotel room, sending her a box of chocolate penises and packages of valium.
Why it matters: Sciorra was the first of Weinstein's accusers to testify at his trial. He's faced with charges of forcibly performing oral sex on a production assistant in 2006 and raping another actress in a hotel room in 2013.
Sciorra's accusations date too far back to be prosecuted. Prosecutors generally cannot present evidence beyond the charges at hand, but admissions are allowed if they contribute toward establishing a pattern of behavior.
Questioned by Weinstein's lawyer about why she did not go to the police, Sciorra responded: "At the time, I didn't understand that that was rape."
"I thought he was an OK guy. I felt confused. I felt like I wished I never opened the door," she added.
What to watch: Weinstein's case will continue before a jury of seven men and five women. He could face a life sentence if convicted.
Go deeper