Australia fires: 3 U.S. firefighters killed in NSW air tanker crash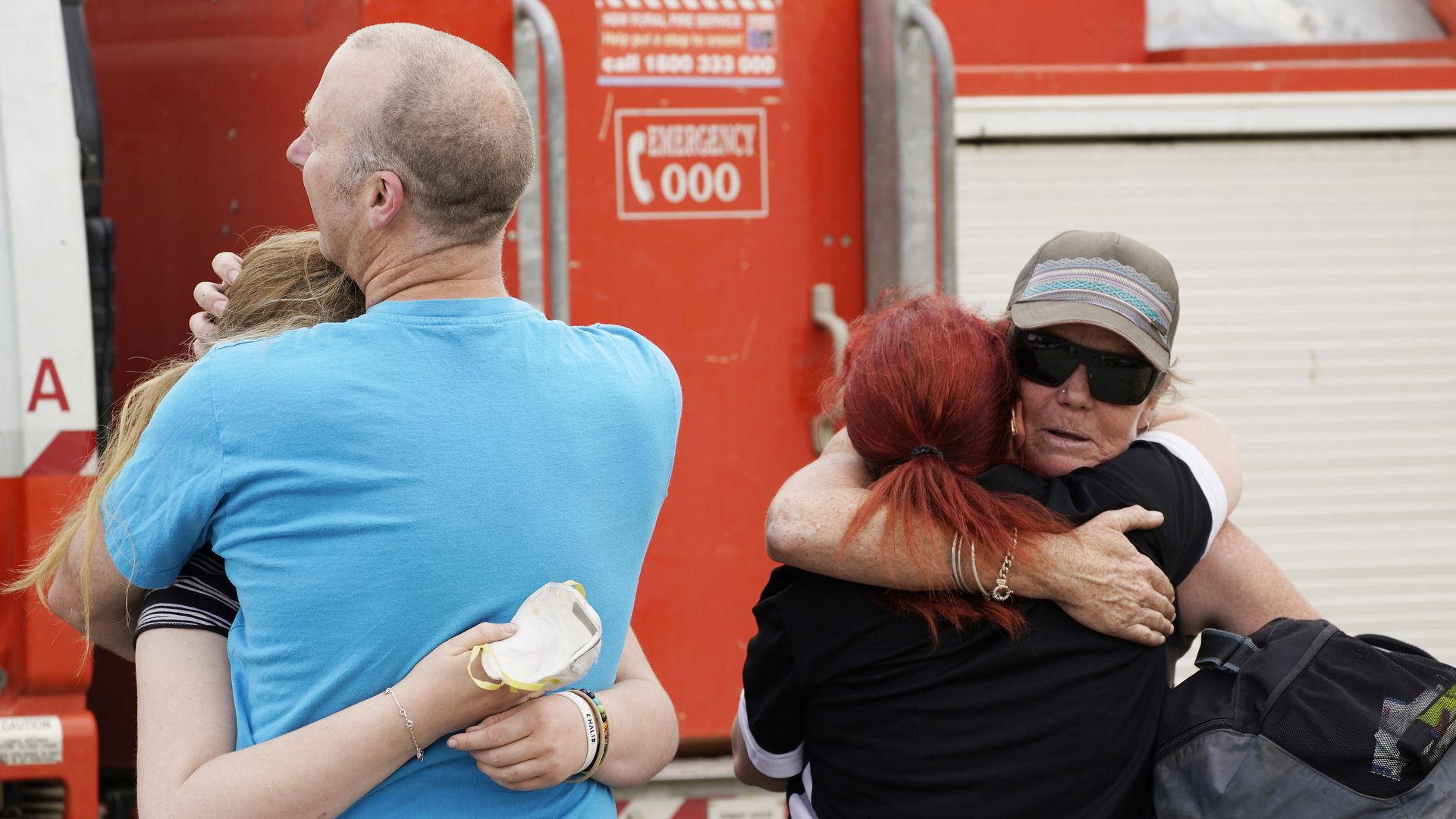 Three U.S. firefighters have died after a New South Wales Rural Fire Service air tanker crashed while fighting bushfires in the Australian state's Snowy Mountains, authorities confirmed at a news conference Thursday.
Details: NSW Premier Gladys Berejiklian said the Lockheed C-130 Hercules, operated by the Canadian company Coulson Aviation, crashed near Cooma in the southern part of the state. NSW RFS commissioner Shane Fitzsimmons said, "Initial reports are there was a large fireball associated with the impact of the plane as it hit the ground."
The big picture: Fitzsimmons said the fire some 70 miles south of the nation's capital, Canberra, was one of more than 80 burning in the state, some out of control. Multiple bushfires were burning across Australia amid searing heat that topped 100°F in some places.
What happened: The fire chief said authorities lost contact with the plane just before 1:30pm local time as it flew over the Snowy Monaro area amid hot, dry and windy conditions.
"We've seen smoke and we've seen dust across the area," he said. "It was another very difficult, aggressive fire weather day, which resulted in so many of these fires spreading and breaking out."
Coulson Aviation has grounded the large air tankers as a precaution, pending review, and the firm's owners were on their way to Australia, Fitzsimmons said.
There's no indication of what caused the crash, but authorities were investigating, he added.
Authorities were contacting the victims' family members.
"Our hearts are with all those that are suffering what is the loss of three remarkable, well-respected crew that have invested so many decades of their life into firefighting."
— Shane Fitzsimmons
Go deeper: Australia's deadly fires: What you need to know
Editor's note: This article has been updated with new details throughout.
Go deeper