Trump meets with Apple's Cook and other tech execs in Davos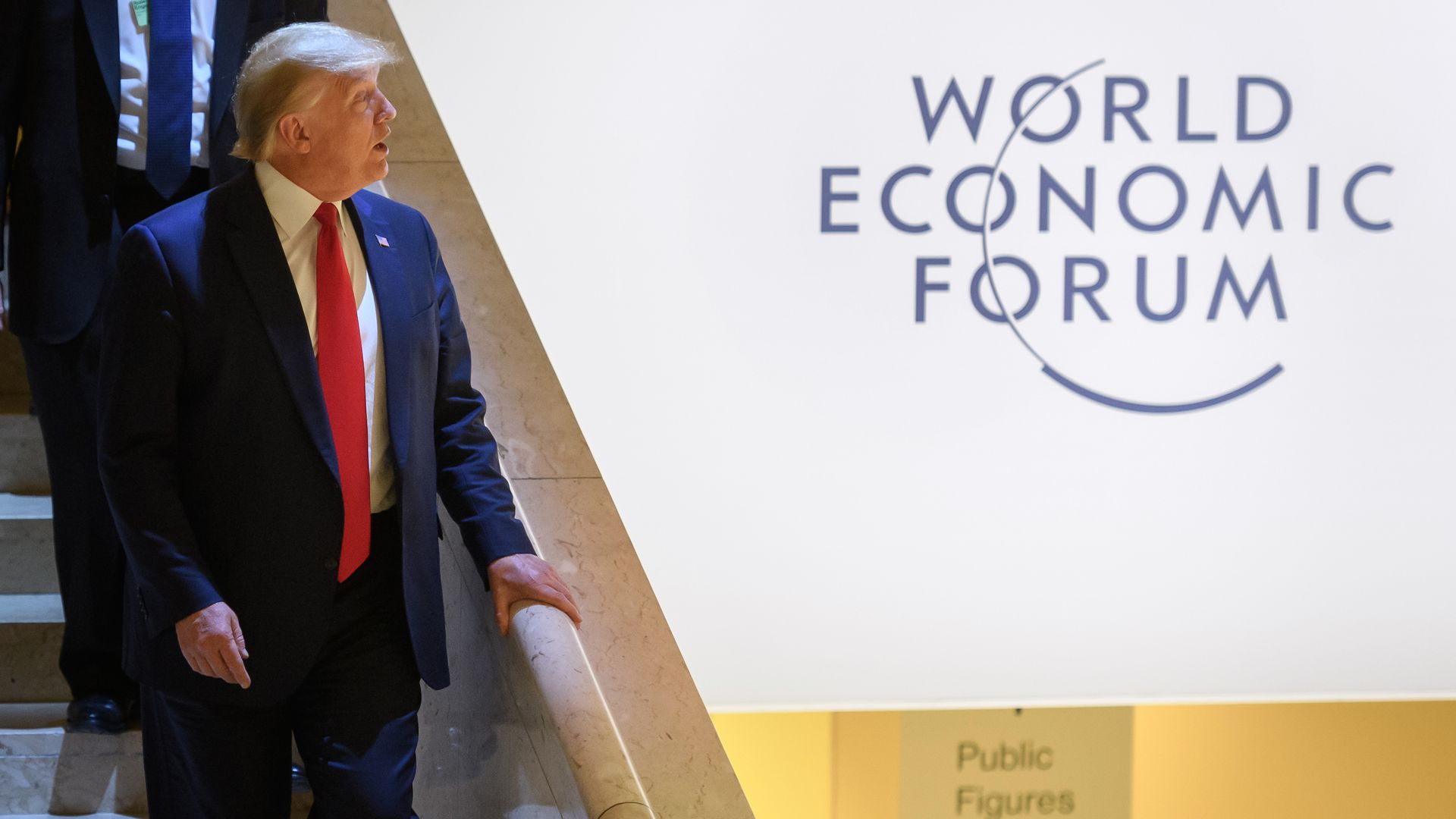 President Trump met with about three dozen tech leaders for about half an hour in Davos on Wednesday morning, discussing education and the economy.
Why it matters: Apple CEO Tim Cook — who is tussling with the administration over law enforcement access to encrypted iPhones — delivered brief remarks, sources tell Axios. That suggests the controversy has strained their relationship, but not yet wrecked it.
The big picture: Trump and Cook have managed to work together despite disagreements on issues ranging from immigration to LGBTQ issues, as well as Apple's strong interest in avoiding tariffs.
What Trump is saying, per an interview with CNBC'S Joe Kernen on Wednesday:
"I like them a lot. I think we should do some encryption. I think we should — we should start finding some of the bad people out there that we can do with Apple. I think it's very important. Frankly, I've helped them a lot. I've given them waivers, because I want them — it's a great company, but it made a big difference.
"Apple has to help us. And I'm very strong on it. They have the keys to so many criminals and criminal minds, and we can do things. When they had the problem with the — recently in Florida. I won't go into it, because it's so horrible."
Details: Also speaking at the event was IBM chief Ginni Rometty, who has shared a close relationship with the administration. Both Rometty and Cook spoke on expanding access to skills training, an area of common interest to the industry and White House.
Go deeper: Trump rips into Apple for refusing "to unlock phones used by killers"
Go deeper