Military hospitals are aggressively going after medical debt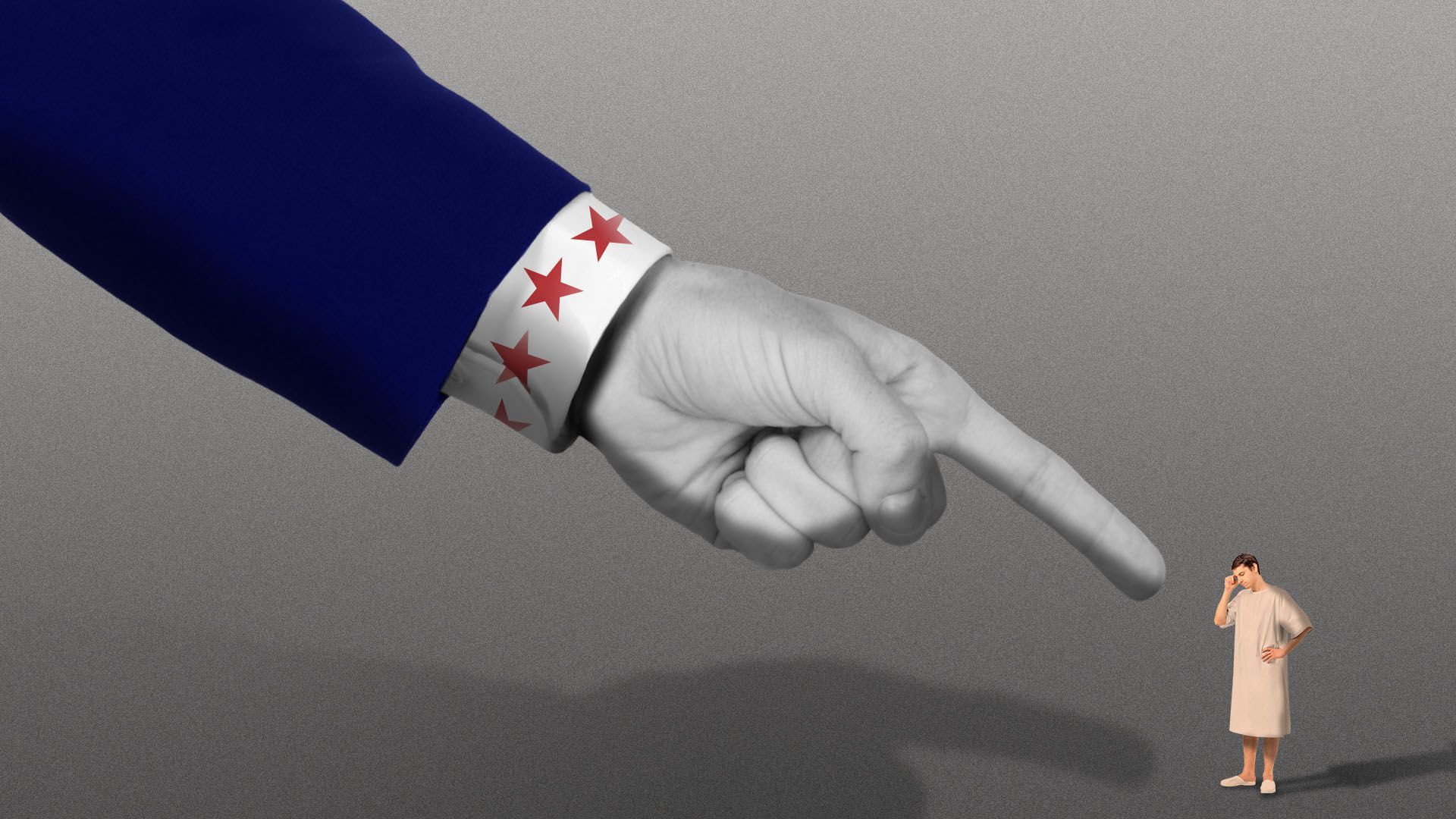 Add the U.S. government to the list of groups going after patients for thousands of dollars in medical debt, per reporting by The Center for Public Integrity and The Atlantic.
How it works: Civilians can receive care at military hospitals in an emergency or if the military hospital offers superior care.
Unlike nonprofit and private hospitals, which are supposed to offer charity care to low-income patients, military hospitals are required by the Department of Defense to take "prompt and aggressive action" to settle debts.
The rules surrounding government debt collection are looser than the ones for private debt collectors.
Once military hospital debt is transferred to the Treasury Department, the government can withhold patients' wages, tax refunds or 15% of their Social Security income — all without a court order.
My thought bubble: Let's not overlook the irony of lawmakers' outrage over the collection practices of private hospitals and doctors, while the most aggressive collector is the U.S. government.
Go deeper:
Go deeper