Impeachment witness for the GOP blasts part of Trump's legal defense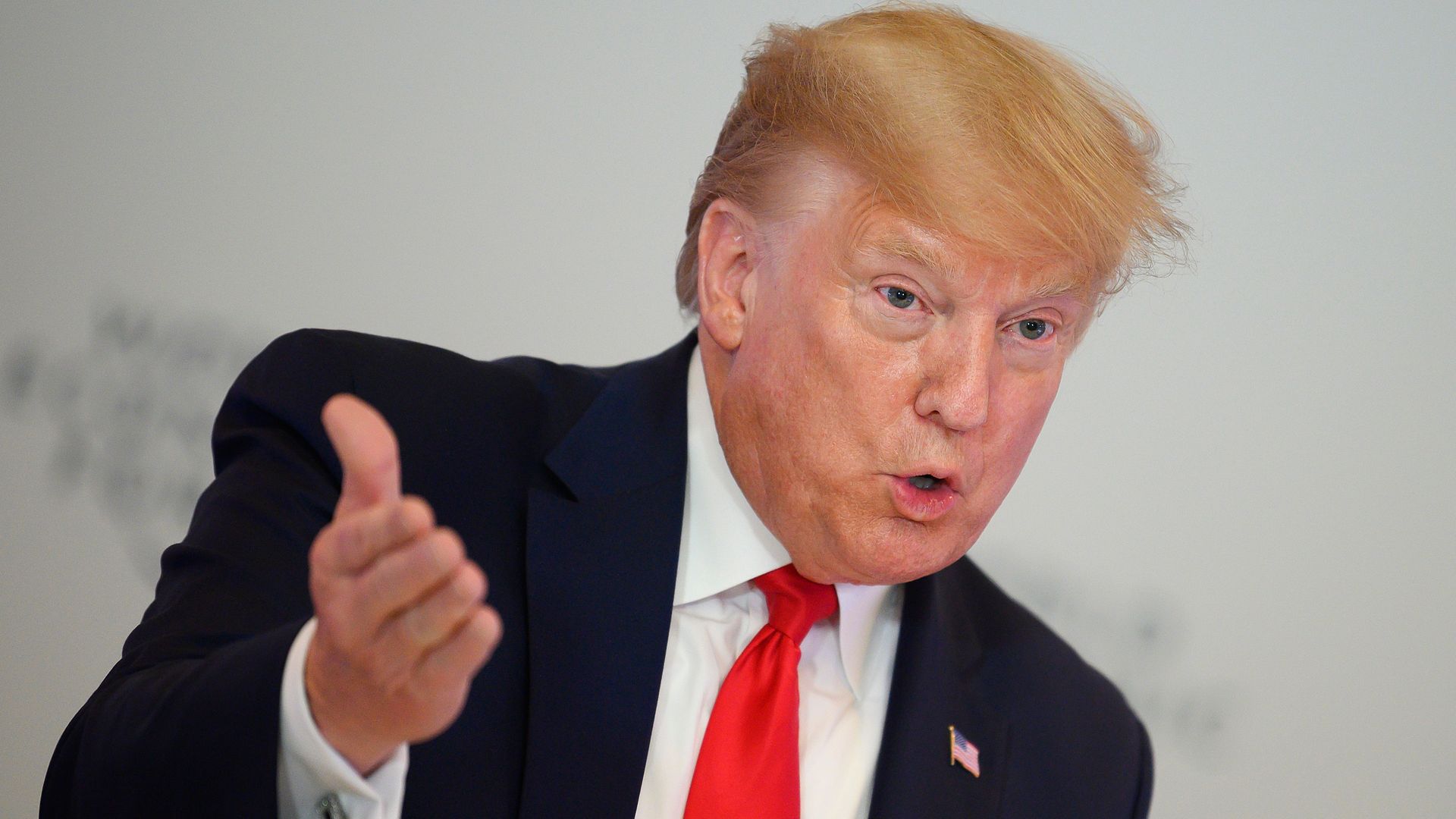 Jonathan Turley, a law professor who served as the sole Republican witness at the last House Judiciary hearing on impeachment, lamented part of President Trump's legal defense in a Washington Post op-ed on Tuesday.
What he's saying: "The White House is arguing that you cannot impeach a president without a crime. It is a view that is at odds with history and the purpose of the Constitution."
"In this impeachment, the House has decided to go forward on the narrowest articles with the thinnest record of a presidential impeachment in history. However, many senators may be legitimately leery of buying what the White House is selling with its categorical approach. There is a vast array of harmful and corrupt acts that a president can commit outside of the criminal code."
"The developing defense by the White House is also a mistake. It would again 'expand the space for executive conduct' by reducing the definition of impeachable conduct to the criminal code. It is an argument that is as politically unwise as it is constitutionally shortsighted."
— Excerpt from Jonathan Turley's op-ed
Context: Alan Dershowitz, part of Trump's defense team in the impeachment trial, said he plans to argue that the House can only impeach a president who has committed "criminal-like" conduct — not political charges like abuse of power and obstruction of Congress.
Go deeper:
Go deeper