D.C. attorney general sues Trump Organization and inaugural committee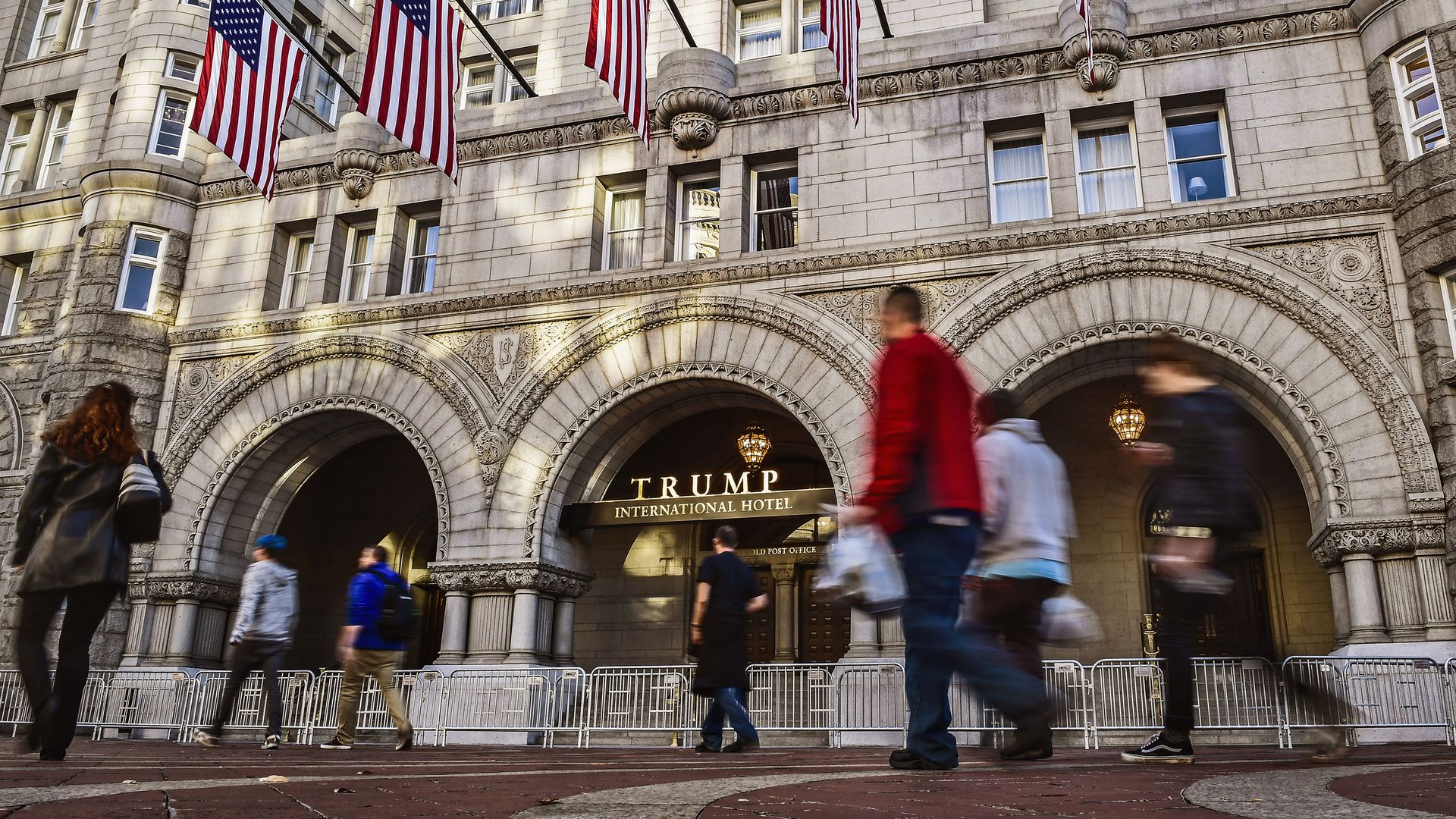 D.C. Attorney General Karl Racine filed a lawsuit against President Trump's inaugural committee and business Wednesday, claiming that the committee "abandoned" its purpose as a nonprofit by improperly overpaying to book event space at Trump's D.C. hotel.
The big picture: The lawsuit alleges the committee coordinated with the Trump family to "grossly overpay" for event space in the hotel without considering other venues. The committee allegedly ended up paying a total of $1 million for the space, including on days it wasn't used.
What they're saying: "District law requires nonprofits to use their funds for their stated public purpose, not to benefit private individuals or companies," Racine wrote. "In this case, we are seeking to recover the nonprofit funds that were improperly funneled directly to the Trump family business."
The Trump Organization responded with the following statement, per the Washington Post:
"The AG's claims are false, intentionally misleading and riddled with inaccuracies. The rates charged by the hotel were completely in line with what anyone else would have been charged for an unprecedented event of this enormous magnitude and were reflective of the fact that hotel had just recently opened, possessed superior facilities and was centrally located on Pennsylvania Avenue. The AG's after the fact attempt to regulate what discounts it believes the hotel should have provided as well as the timing of this complaint reeks of politics and is a clear PR stunt."
Go deeper: Trump Organization considers sale of flagship D.C. hotel
Go deeper