Bloomberg targets Trump for his "empty promises" on infrastructure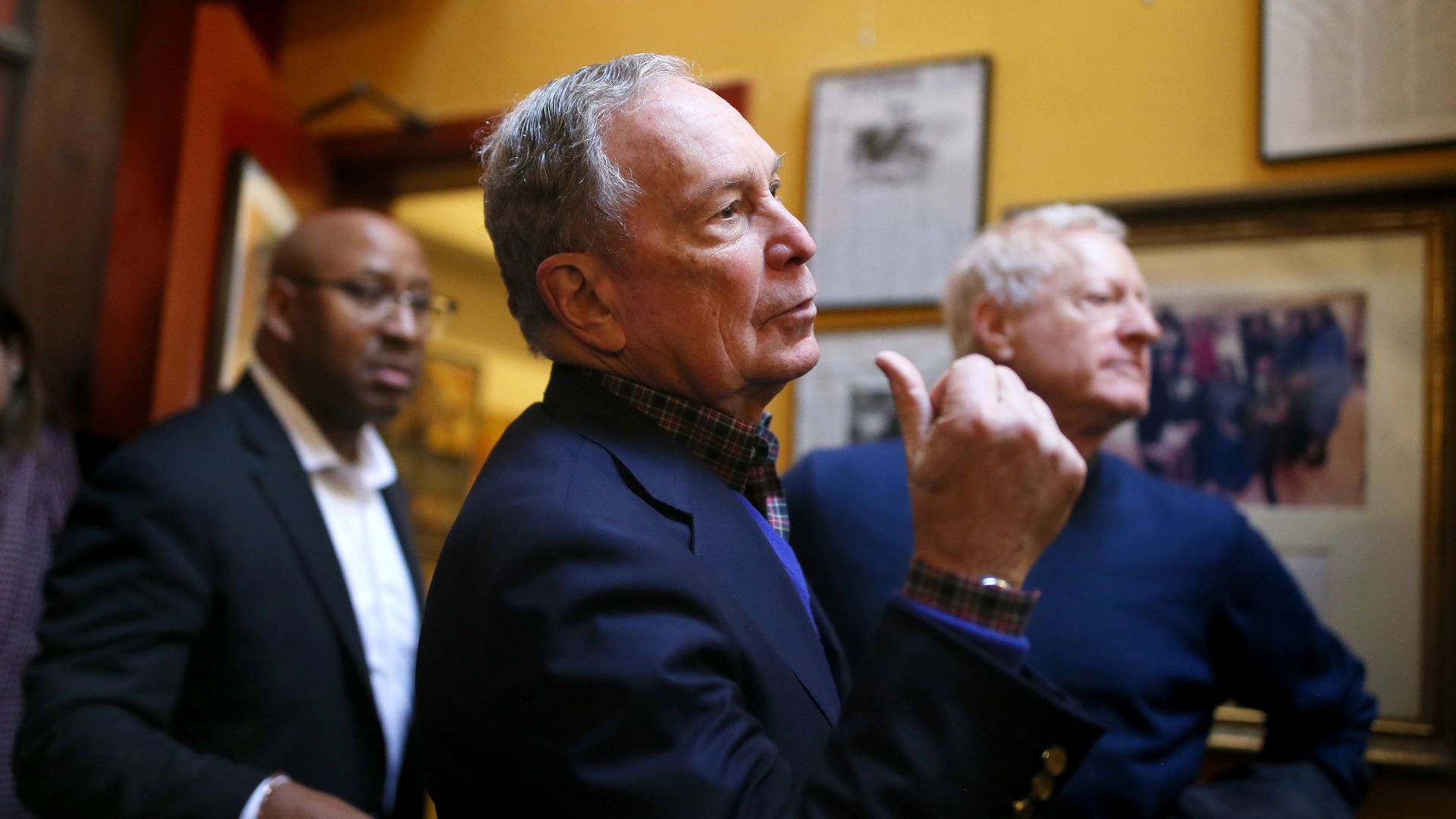 Michael Bloomberg's 2020 campaign is releasing a digital ad on Wednesday that goes after President Trump for his "empty promises" on infrastructure.
Why it matters: Bloomberg is continuing to spend his unlimited funds on ads that question Trump's governing abilities, which have prompted Trump to tweet negatively about his billionaire rival on several occasions. The ads highlight an issue on many voters' minds while impeachment is consuming Washington.
What they're saying:
"As a candidate, Donald Trump promised to deliver an infrastructure bill in his first 100 days in office. Three years later, he has delivered nothing. Candidate Trump complained that politicians 'only know how to talk' about infrastructure — but no politician has talked more about infrastructure, with less results to show for it, than President Trump. Instead of working to forge consensus and deliver the funding we need, President Trump has done what he always does: blame other people for his own failures. We can't afford four more years of empty promises and finger-pointing."
— Bloomberg said in a statement
Go deeper: Bloomberg says he's spending all of his money to defeat Trump
Go deeper