SpaceX test paves the way for first crewed flights to space station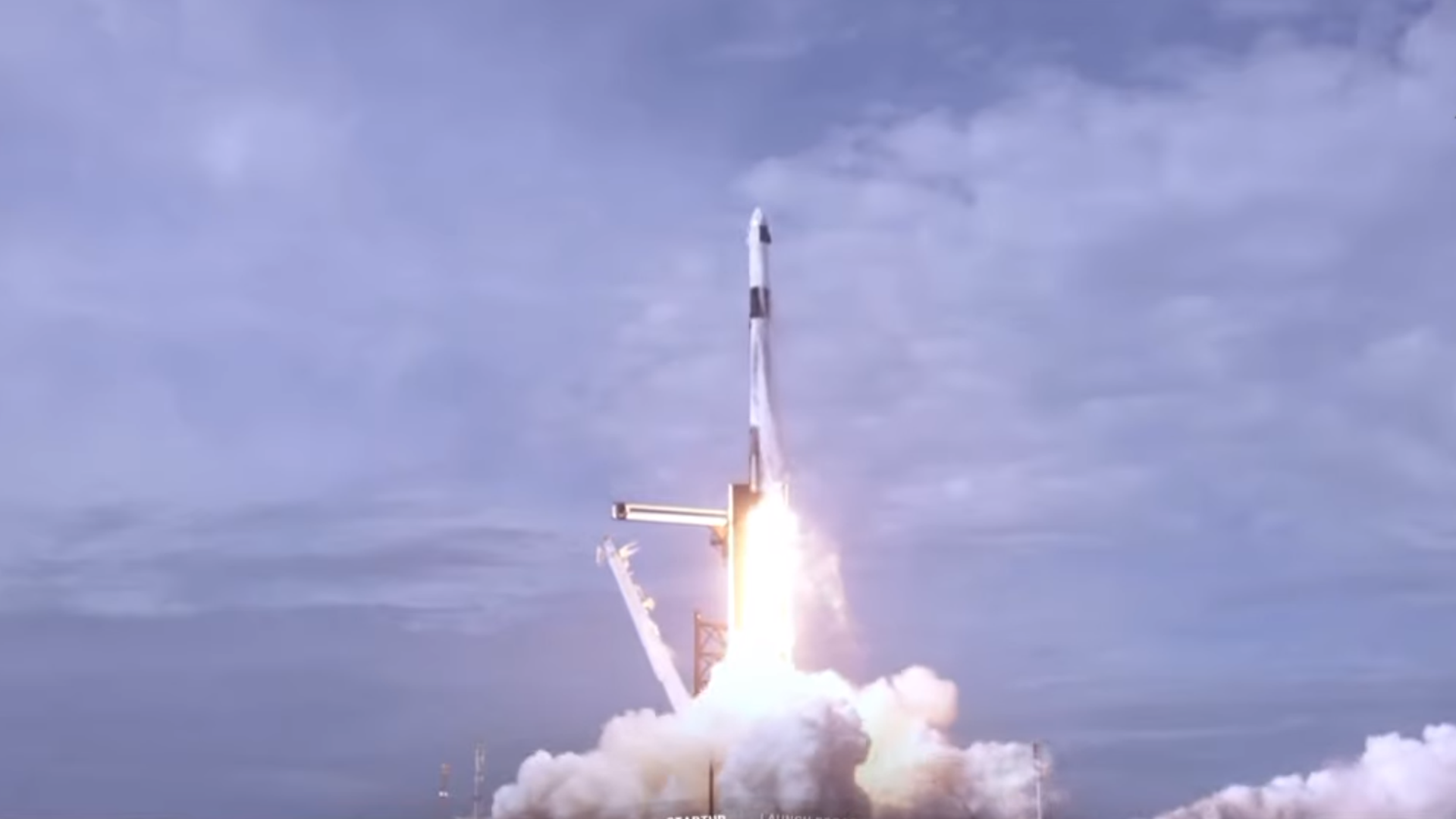 SpaceX completed a major test on Sunday, paving the way for the company's first crewed launch to the International Space Station. According to founder Elon Musk, SpaceX could launch its first astronauts for NASA by the second quarter of this year.
Why it matters: NASA holds contracts with SpaceX and Boeing to fly astronauts to the station, returning crewed launches to the U.S. for the first time since the end of the space shuttle program in 2011.
SpaceX and Boeing's systems are designed to end U.S. reliance on Russian rockets for rides to orbit.
What's happening: Sunday's test was a shakeout of SpaceX's Crew Dragon abort system designed to whisk astronauts away from a failing rocket.
While the test appeared to go off without a hitch, SpaceX and NASA will take a detailed look at the data collected during Crew Dragon's flight and splashdown in the Atlantic to assess exactly how it performed.
NASA is also working to figure out whether they want the first crewed flight of SpaceX's system to be a long-duration mission to the station or whether it's best to make it a shorter flight.
"If it's going to be a longer duration, then we have to have some additional training for our astronauts to actually be prepared to do things on the International Space Station that we weren't planning to have that initial test crew necessarily do," NASA administrator Jim Bridenstine said during a post-test press conference.
Between the lines: NASA is also hedging its bets and purchasing another seat aboard Russia's Soyuz for its astronauts, according to Bridenstine, potentially taking some of the pressure off Boeing and SpaceX.
Go deeper: SpaceX launches test of abort system to keep astronauts safe
Go deeper