Rudy Giuliani ditches Lev Parnas: "I still feel sorry for him"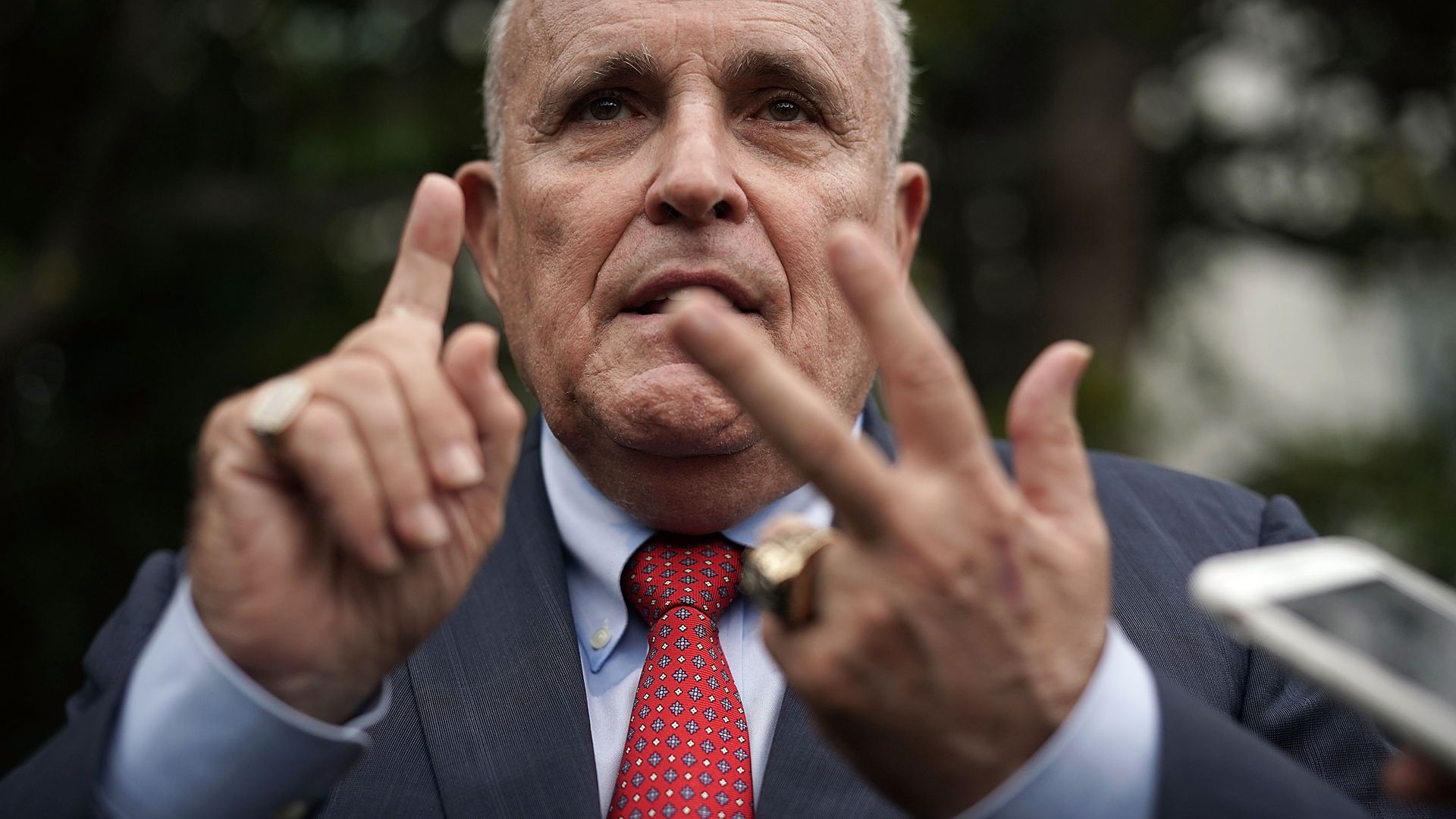 Rudy Giuliani went on Fox News' "The Ingraham Angle" on Monday and tried to distance himself from close associate Lev Parnas.
Why it matters: Parnas in recent interviews has claimed that he helped carry out a campaign to pressure Ukraine to announce an investigation into the Bidens with Trump's consent and awareness.
What he's saying: "Lev is someone I'm — I was close to. Obviously, I was misled by him. I feel very bad. I was godfather to his child and spent a lot of time ... I still feel sorry for him."
"I'm not going to respond to him for each and every one of the misrepresentations he's made, because there are so many. If I'm called as a witness, I'm prepared to do it."
"I will not be sucked into a point-by-point response — which I am ready to give in great detail in front of Congress or a court, in which it will turn out that he lied multiple times."
Go deeper:
Go deeper