Pelosi slams McConnell trial rules as "deliberately designed to hide the truth"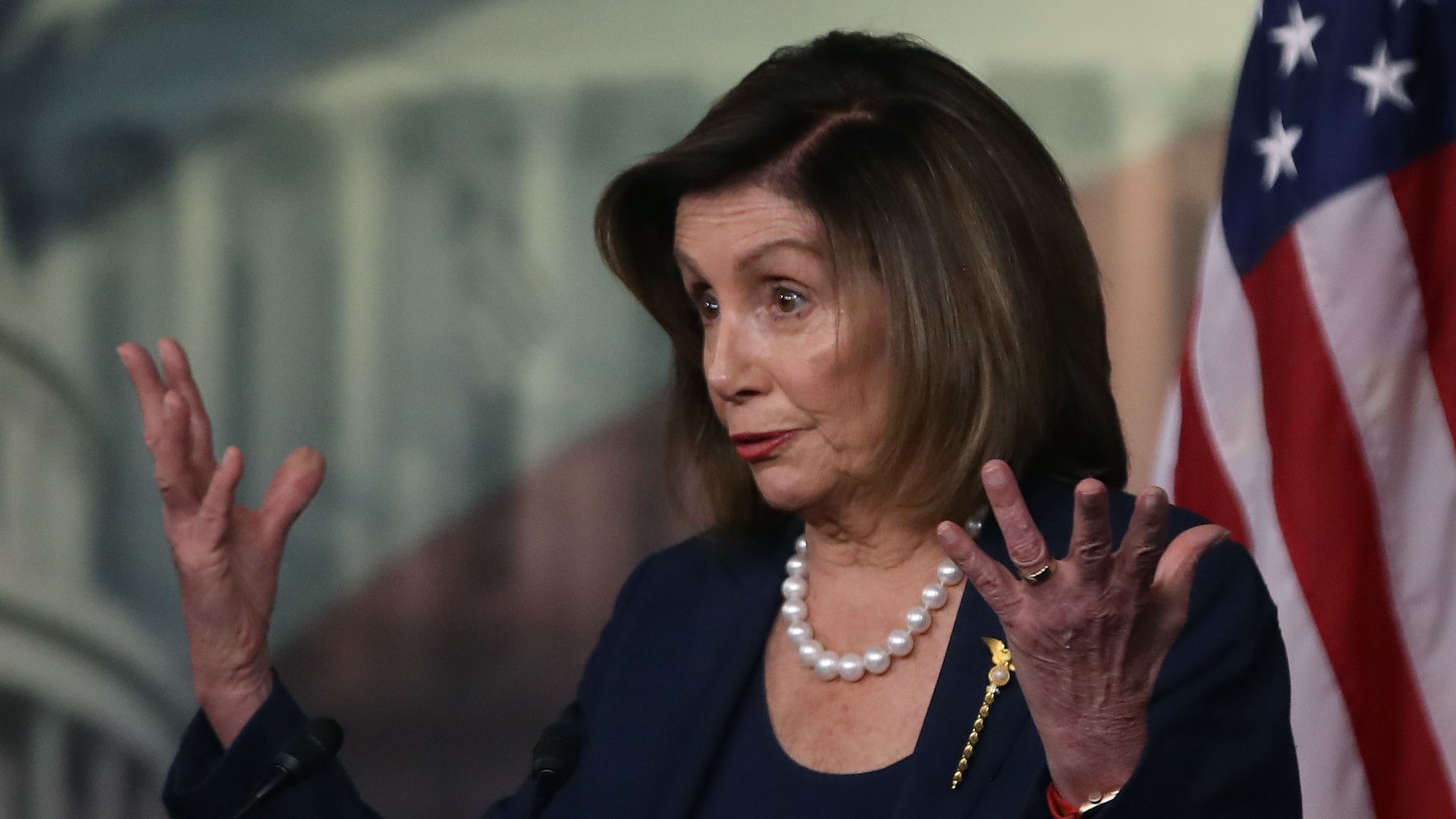 House Speaker Nancy Pelosi (D-Calif.) claimed in a statement Tuesday that the rules Senate Majority Leader Mitch McConnell (R-Ky.) has proposed for President Trump's impeachment trial diverge from the Clinton precedent and show he has "chosen a cover-up" over a fair trial.
Context: McConnell made public an organizing resolution Monday laying out the terms for the trial, which include 24 hours over two days for each side to present their cases. It would block evidence discovered in the House impeachment investigation from being presented without a separate vote, and it would delay a vote on whether to subpoena witnesses and documents until later in the trial.
What she's saying: Pelosi condemned McConnell's proposal as a "dark of night impeachment trial," claiming that he has "misled the American people" by insisting that he would adhere to the Clinton rules.
"Leader McConnell's process is deliberately designed to hide the truth from the Senate and from the American people, because he knows that the President's wrongdoing is indefensible and demands removal," Pelosi wrote.
"No jury would be asked to operate on McConnell's absurdly compressed schedule, and it is obvious that no Senator who votes for it is intending to truly weigh the damning evidence of the President's attacks on our Constitution."
What's new: Ahead of the start of the trial at 1 pm ET, House impeachment managers sent a letter to White House counsel Pat Cipollone, Trump's lead defense lawyer, accusing him of being a "material witness" to the allegations.
The managers said Cipollone has "detailed knowledge of the facts" alleged in the first article of impeachment, which involves Trump's dealings with Ukraine, and "played an instrumental role in the conduct charged" in the second article, which is obstruction of Congress.
Flashback: In October, Cipollone sent a letter to House Democrats rejecting the impeachment inquiry as "constitutionally invalid" and stating that the executive branch would not cooperate with the investigation.
Go deeper:
Go deeper