Mexico blocks thousands of migrants seeking path to U.S. from entry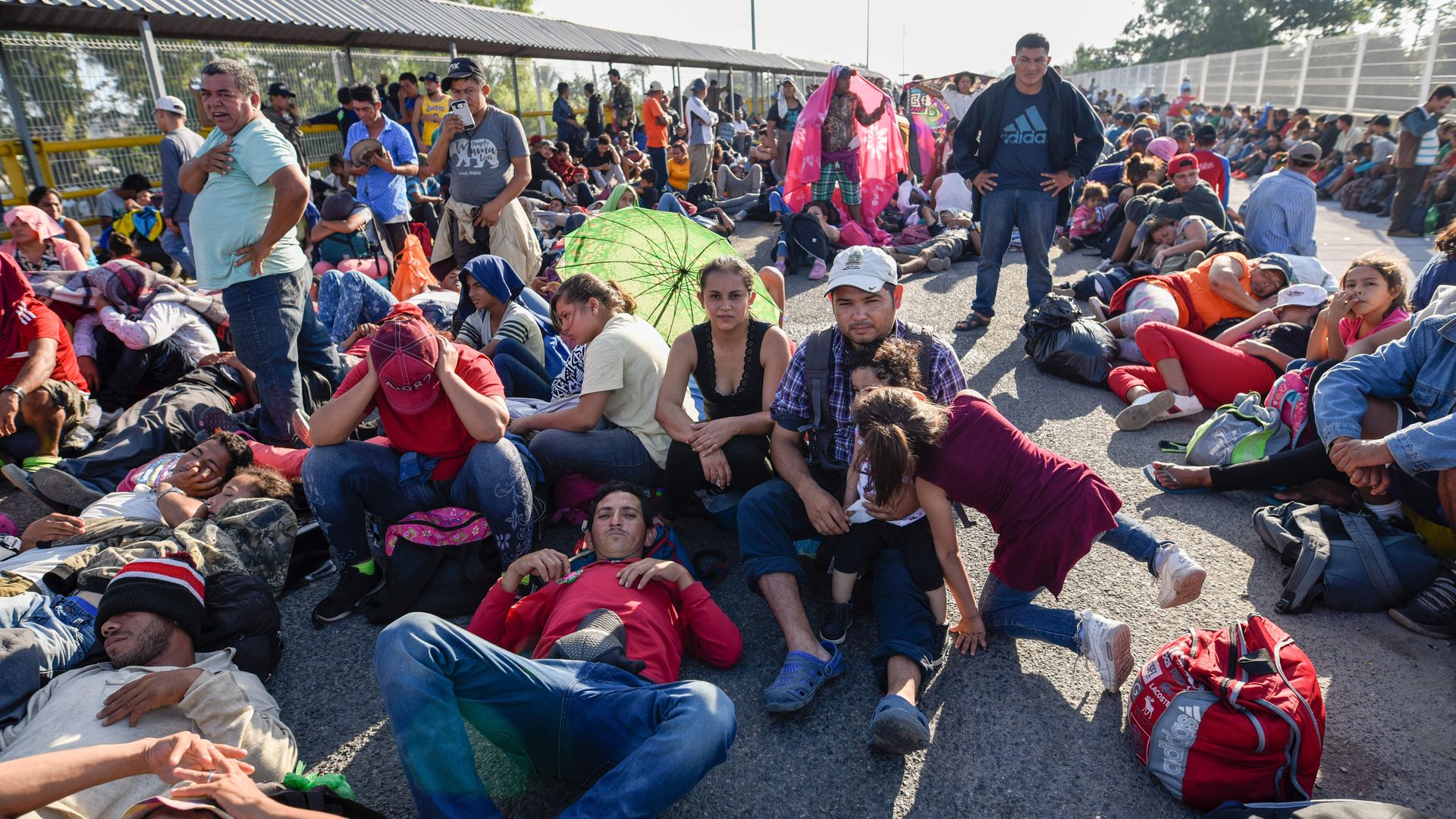 Three thousand Central-American migrants on their way to the United States were again blocked from entering Mexico on Monday, AP reports.
Driving the news: Mexican troops had scuffled with and locked out hundreds of migrants from entry to Mexico on Saturday. Mexico's increased efforts to block migration north are boosted by President Trump's threat of sanctions if further groups reach the U.S.
Migrants traveling in two large caravans reached the U.S. in 2018 and early 2019. Mexico warded off another in April 2019.
But, but, but... Mexican authorities sought a solution this weekend by inviting migrants to stay in Mexico, but details on employment were thin and many feared deportation. More than 1,000 opted to try Mexico and were escorted into the country.
AP notes: "It was unclear what sort of work Mexico had in mind for the migrants, considering that half the Mexican population is poor and millions are unemployed."
Go deeper: "Birth tourism" is Trump's next immigration target
Go deeper