Malaysia sends back 150 containers of waste to mostly rich countries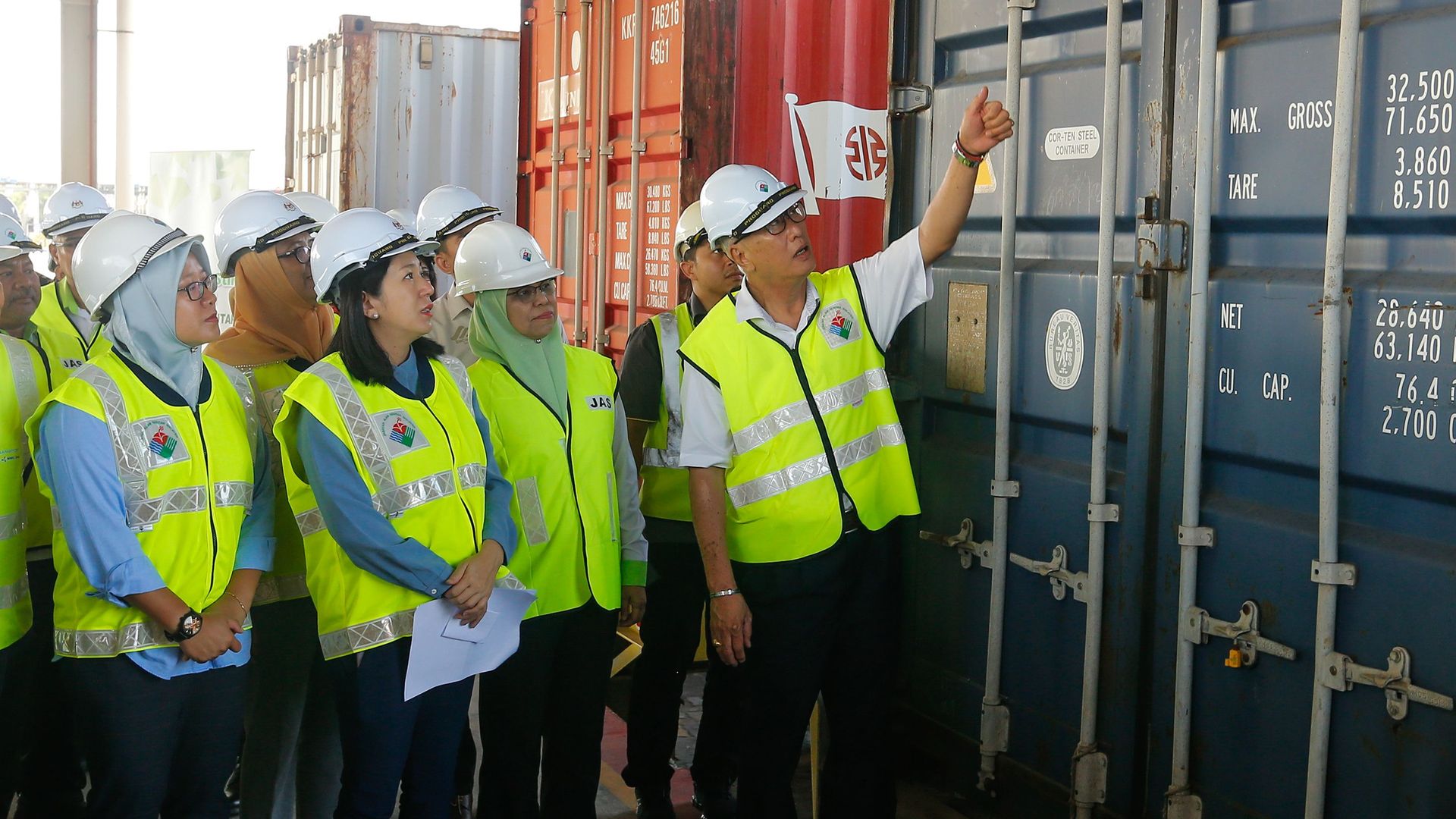 Malaysia is refusing to turn into the world's dumping ground amid growing disposal needs, the AP reports.
What's happening: The nation has returned more than 150 shipping containers of plastic garbage to 13 mostly rich countries since the third quarter of last year. Hauls of plastic waste have been rerouted to Southeast Asia since China issued a ban on importing plastic trash in 2018.
"Of the 150 containers, 43 were returned to France, 42 to the United Kingdom, 17 to the United States, 11 to Canada and 10 to Spain," AP notes. The rest were returned to Bangladesh, China, Hong Kong, Japan, Lithuania, Portugal, Singapore and Sri Lanka, Malysia's environment minister Yeo Bee Yin said.
Yeo said Malaysia is in talks with the U.S. to return another 60 containers this year. Canada, Japan, the U.K. and Belgium all also have outstanding containers that are being held at Malaysian ports.
"If people want to see us as the rubbish dump of the world, you dream on," Yeo added.
Go deeper:
Go deeper