DNC offers low-tier candidates a shot at qualifying for Feb debate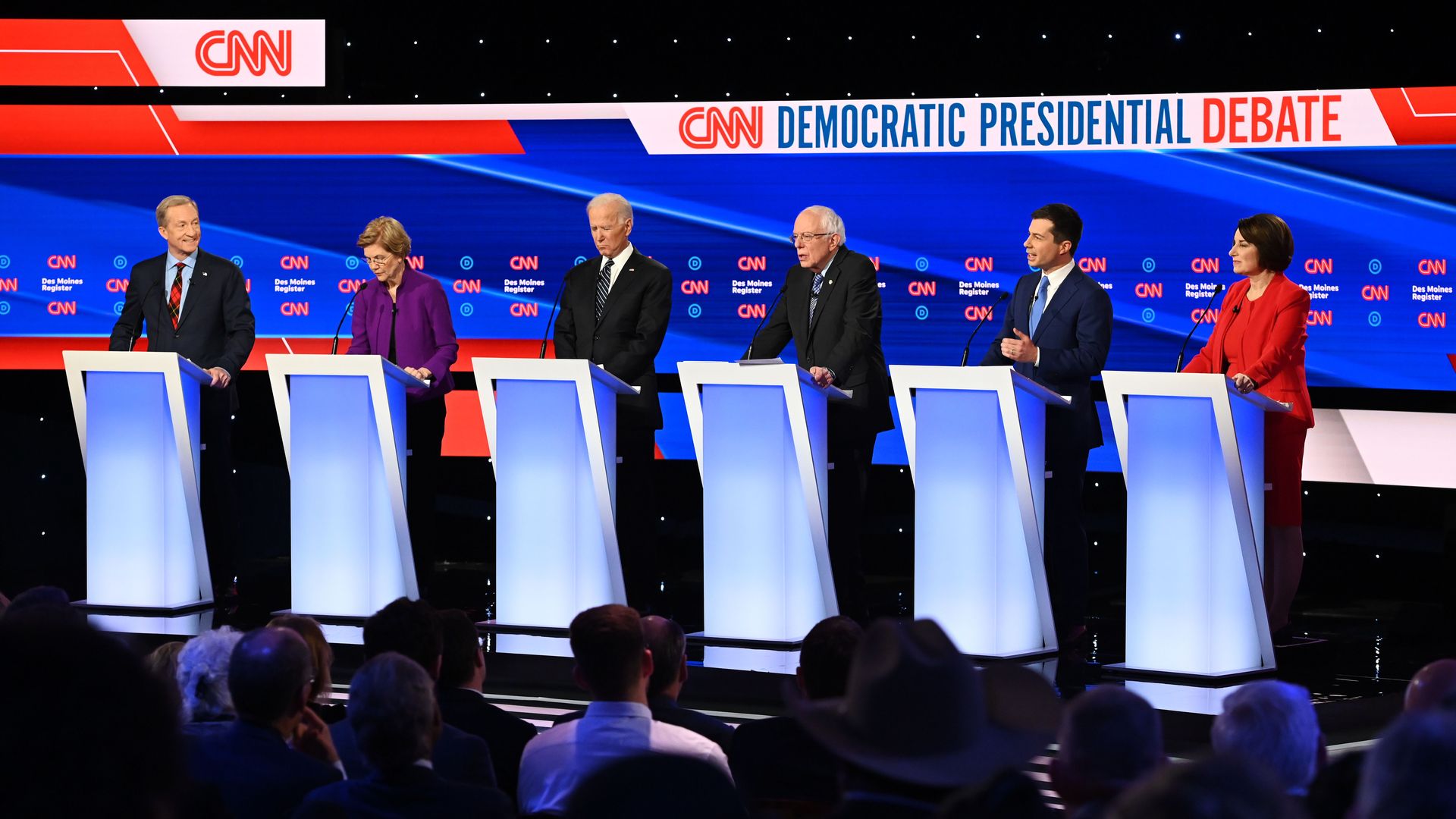 The next Democratic debate offers candidates left behind by increasingly difficult Democratic National Committee rules the chance to get back on stage, New York Times' Maggie Astor writes.
Why it matters: The DNC's new rule, which allows candidates to qualify for the Feb. 7 debate by gaining just one pledged delegate from the Iowa caucuses, could land candidates like Andrew Yang back in the mix and, possibly for the first time, Michael Bloomberg.
12 Democratic candidates currently remain in the running, but only half of them made it to the last debate — their final chance to appeal to voters before Iowa caucuses begin.
Since Bloomberg isn't fundraising, the DNC-donor threshold kept him off-stage, though he met polling requirements.
Background: The debate will fall four days before the New Hampshire primary and four days after the Iowa caucuses, and so far will feature the same six candidates as last time.
Go deeper: Who's qualified for the Democratic debate in New Hampshire
Go deeper