"Sprawling winter storm" sweeps across Midwest toward the Northeast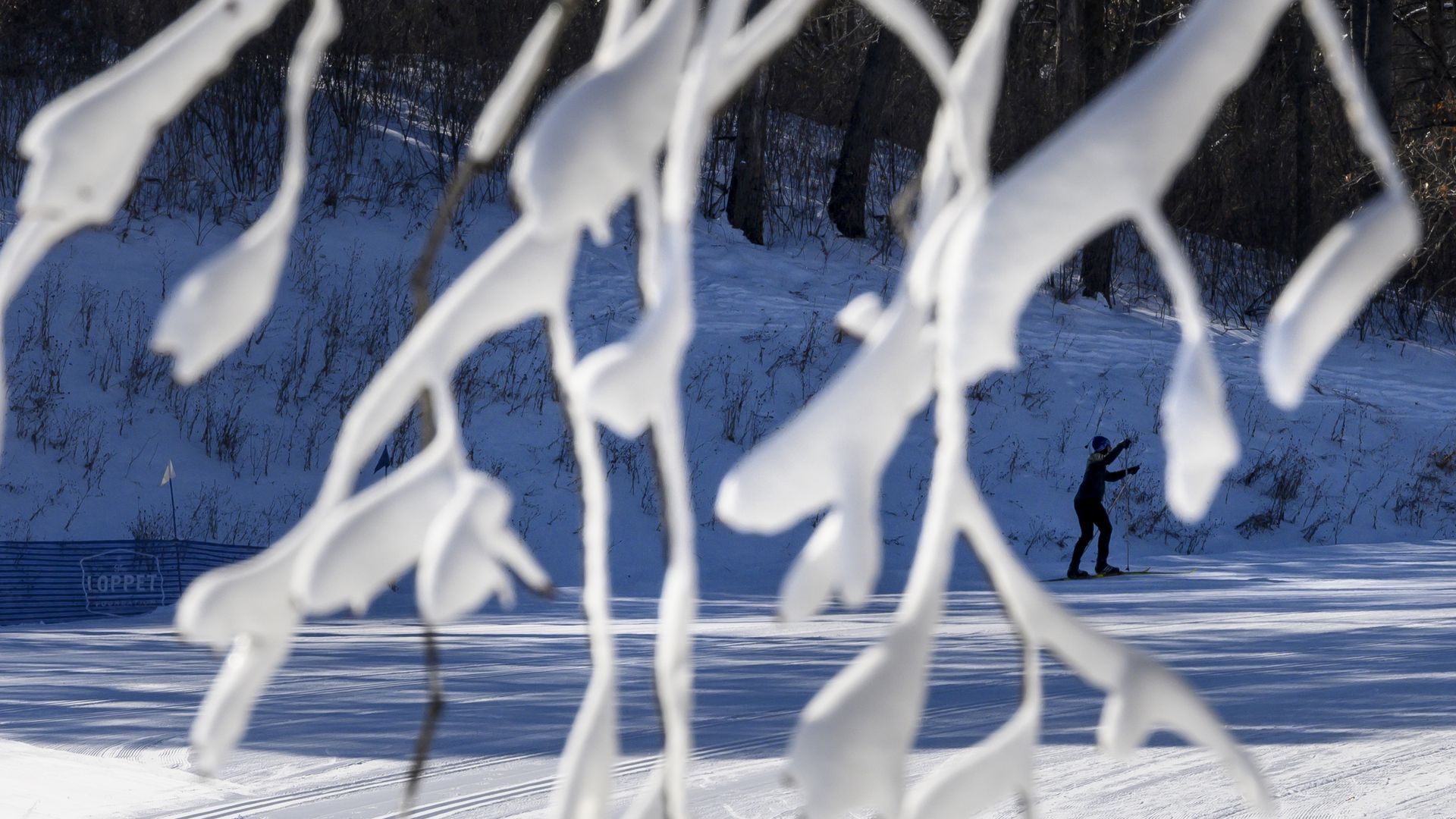 A "sprawling winter storm" that's creating hazardous travel conditions across the Midwest and Great Lakes region has caused at least one death, and it's set to spread the Northeast on Sunday, the National Weather Service warns.
What's happening: Frigid temperatures were set to sweep east into Sunday and Monday, with the coldest conditions in the Midwest, with heavy snow forecast across the Great Lakes and further north along with blizzard conditions in Iowa, Minnesota and the Dakotas.
Police in Nebraska confirmed Saturday one person died in a weather-related two-vehicle crash near Hershey the previous day.
Illinois was shivering through its coldest night so far this winter, with "wind chills already well below zero many areas," the NWS said Saturday evening.
Hundreds of flights arriving and departing from Chicago's O'Hare Airport were cancelled on Friday night for several hours because of the winter weather. And nearly 250 more flights were cancelled Saturday, the airport said.
In Missouri, a plane at at the Kansas City International Airport skidded off an icy taxiway, AP reports.
A blizzard warning was in effect for parts of east central and southeast South Dakota, northeast Nebraska, northwest and west central Iowa and southwest Minnesota, according to the weather service.
A no-travel advisory was in effect for the eastern half of North Dakota, while Interstate 29 from Grand Forks to South Dakota and Interstate 94 from Fargo to Bismarck are closed, the University of North Dakota police said Saturday.
Flashback: A powerful "bomb cyclone" last March has left some of those living in South Dakota's Native American communities struggling to recover 10 months later, AP reports. The storm stranded hundreds of people and left thousands without power.
Go deeper: Deadly storms pummel Midwest and South
Editor's note: This article has been updated with the latest available weather-related developments.
Go deeper