Trump's Fox-friendly Senate trial team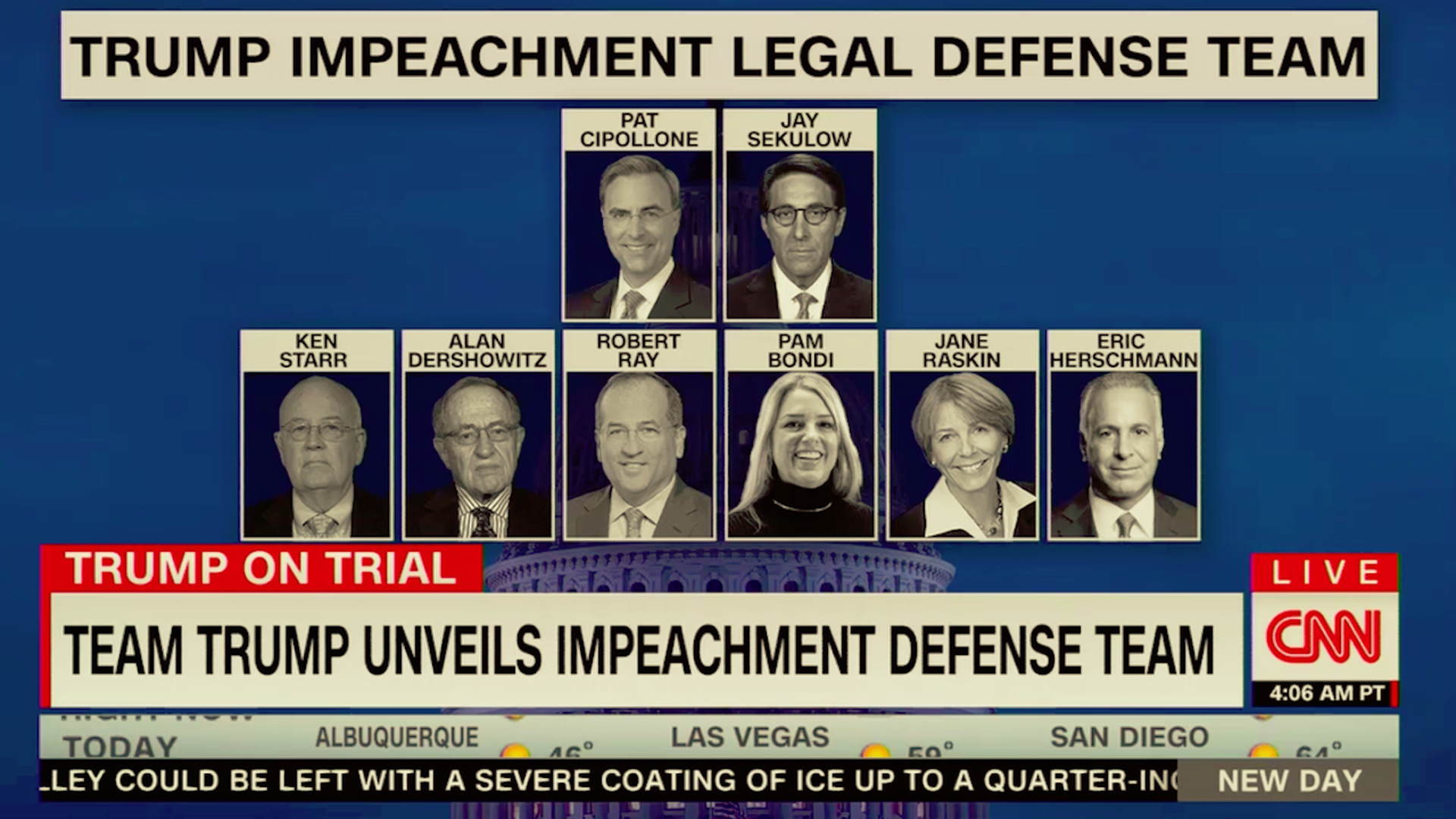 Four of the team members — Ken Starr, Alan Dershowitz, Pam Bondi and Robert Ray — have made at least 365 weekday Fox News appearances since January 2019, according to progressive research center Media Matters for America.
Between the lines: Several White House officials told Jonathan Swan they were hoping President Trump wouldn't pick Alan Dershowitz, named by the White House Friday as one of the Senate trial counsels, to play a formal role.
Why it matters: They saw the choice as an unnecessary distraction, given that the team was already strong and Alan Dershowitz has ties to Jeffrey Epstein.
But Trump thinks Dershowitz is magnificent on TV, a White House official said.
Swan's bottom line: It matters not at all who represents Trump. Republican senators long ago decided in the president's favor.
Go deeper: Trump impeachment team includes Ken Starr and Alan Dershowitz
Go deeper