Susan Collins says she would "likely" vote to call impeachment witnesses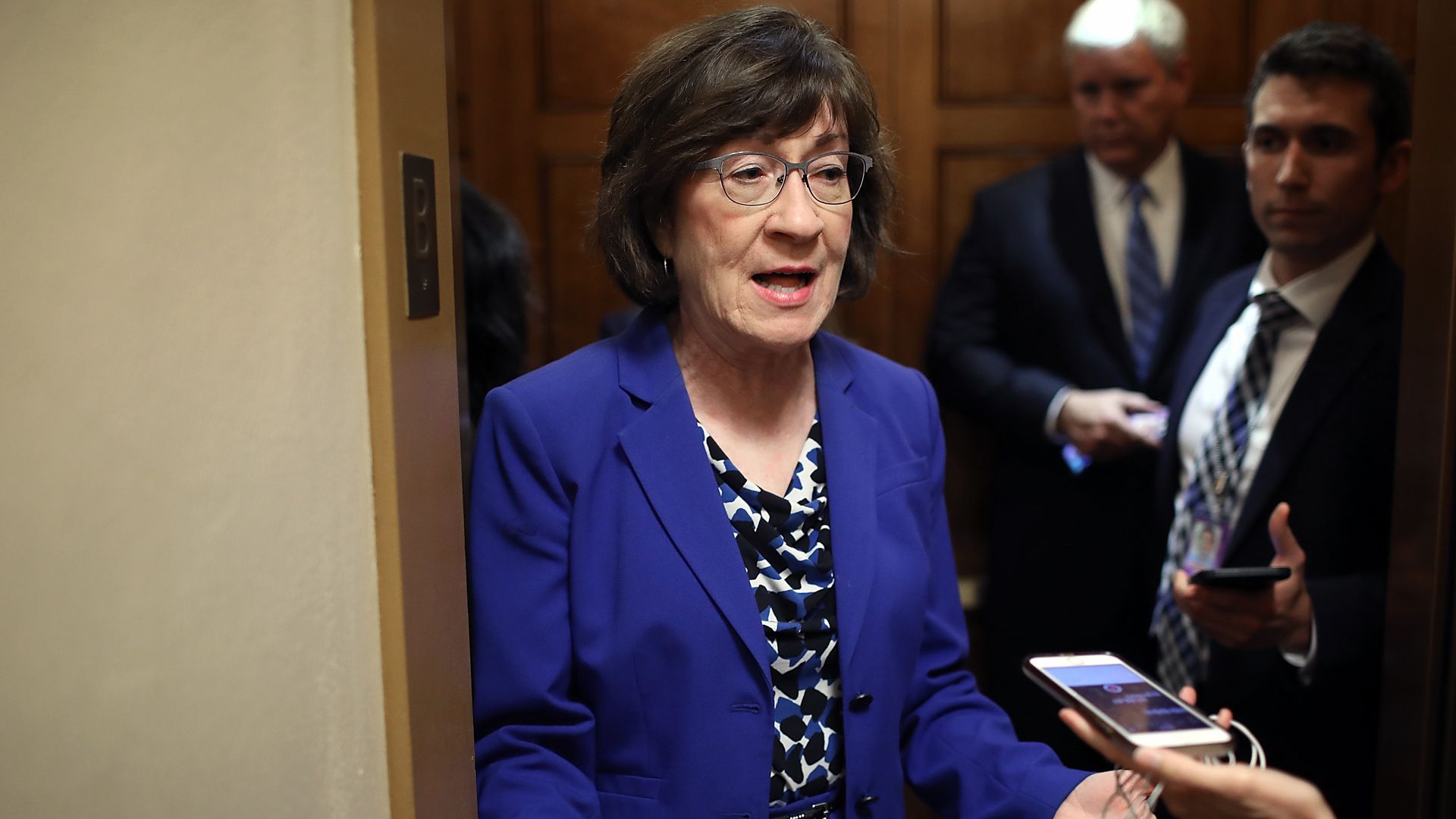 Sen. Susan Collins (R-Maine) wrote in a statement Thursday that there has been "a lot of mischaracterization" of her position on the Senate impeachment trial's procedures, and that it is "likely" she would vote to call additional witnesses after each side makes their opening case.
Why it matters: Collins, a moderate Republican facing a competitive re-election race, is viewed as a swing vote on key impeachment issues, including whether to call new witnesses. She voted to call witnesses in the middle of President Clinton's impeachment trial and has said she continues to support the procedures the Senate used then.
Yes, but: Collins said she has not made a decision on "any particular witnesses" and would like to hear from "both sides" about which, if any, they would like to call.
On former national security adviser John Bolton's offer to testify if subpoenaed, Collins said that it's "difficult to decide in isolation before we have heard the opening statements" and that "there are a number of witnesses that may well be appropriate for Stage 3, of which he would certainly be one."
What they're saying: "While I need to hear the case argued and the questions answered, I tend to believe having additional information would be helpful. It is likely that I would support a motion to call witnesses at that point in the trial just as I did in 1999," Collins wrote.
"Prior to hearing the statement of the case and the Senators asking questions, I will not support any attempts by either side to subpoena documents or witnesses.  Instead, that issue should be addressed at the same point that it was in the 1999 trial."
Go deeper: Collins says it's "inappropriate" for McConnell, Warren to "prejudge" impeachment trial
Go deeper