WNBA and union finalize historic deal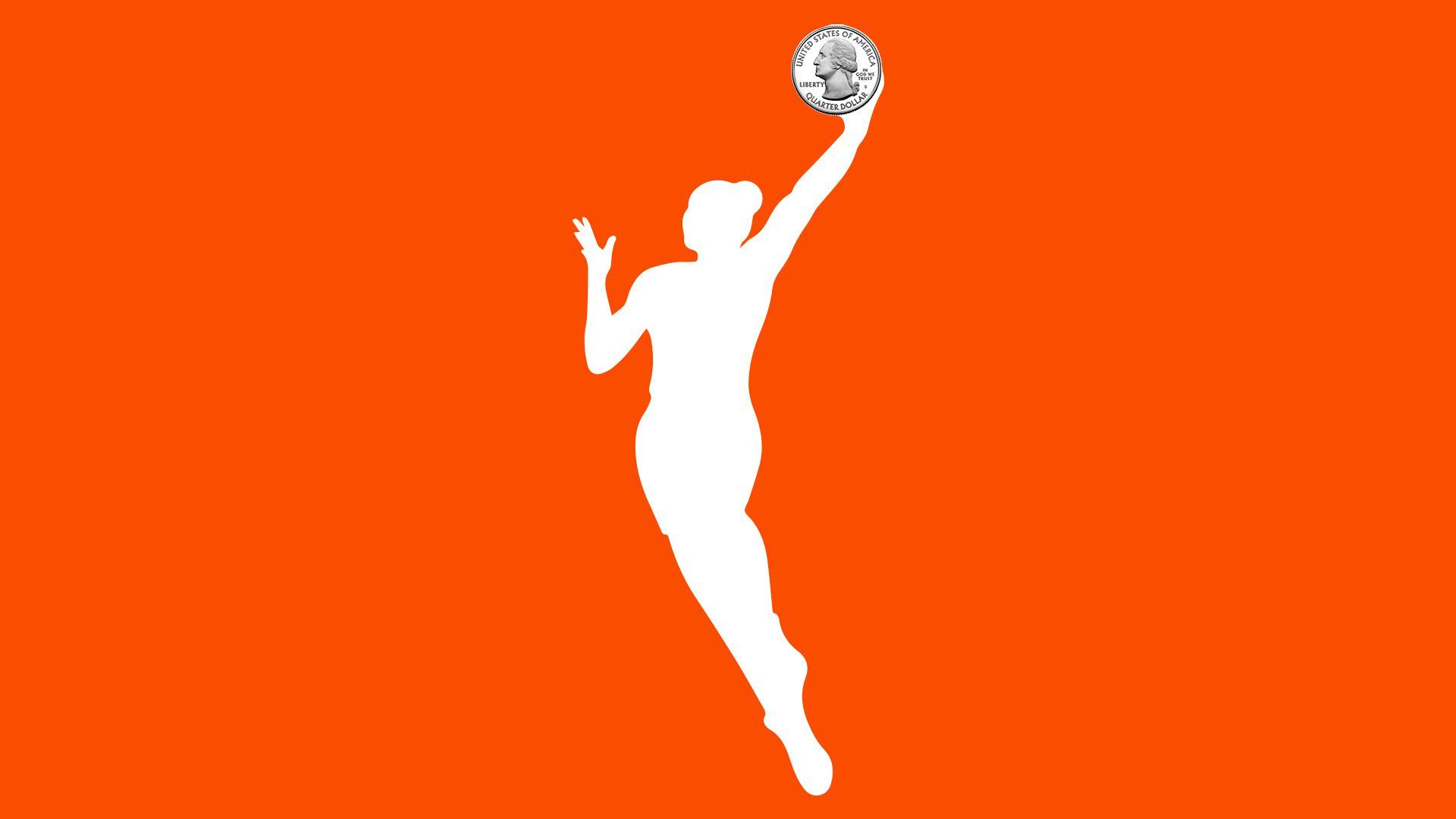 The WNBA and its players' union have come to terms on a new eight-year collective bargaining agreement that includes higher salaries, improved family benefits and better travel accommodations.
Why it matters: This represents a turning point for women's basketball and could ultimately lead to a substantial shift in how female athletes — across all sports — are compensated.
"We believe it's a groundbreaking and historic deal. I'm proud of the players; they bargained hard, they unified, they brought attention to so many important topics."
— WNBA commissioner Cathy Engelbert
Highlights:
Money: The average cash compensation will reach nearly $130,000 and top players will be able to earn upwards of $500,000.
Benefits: Players will receive a full salary while on maternity leave and an annual child care stipend of $5,000.
Living: The league's teams, which provide housing, will now guarantee two-bedroom apartments for players with children.
Travel: Players will still have to fly commercial (rather than charter), but they'll finally get their own individual hotel rooms.
Between the lines: NBA commissioner Adam Silver said in 2018 that the WNBA had lost more than $10 million in each year of its operation, a figure that has been pointed to in the past as a reason to keep salaries low.
Yes, but: As WSJ's Rachel Bachman points out, "what are seen as troubling financial losses in fledgling women's leagues are often seen in men's leagues as investments."
For instance, Major League Soccer — which averaged the same number of viewers (246,000) for regular-season games on ESPN last year as the WNBA did — is losing more than $100 million annually because it's investing in players (the average base salary in 2019 was $345,867), and nobody bats an eye.
The bottom line per NYT's Howard Megdal: "The implications of the agreement stretch far beyond basketball at a time when women around the world are demanding increased pay and benefits, on their own merit and as a challenge to historically unequal pay that leaves them earning less than men for similar work."
Go deeper: Women take the lead on donating to support female college sports
Go deeper