Amazon's $1 billion bet on Indian e-commerce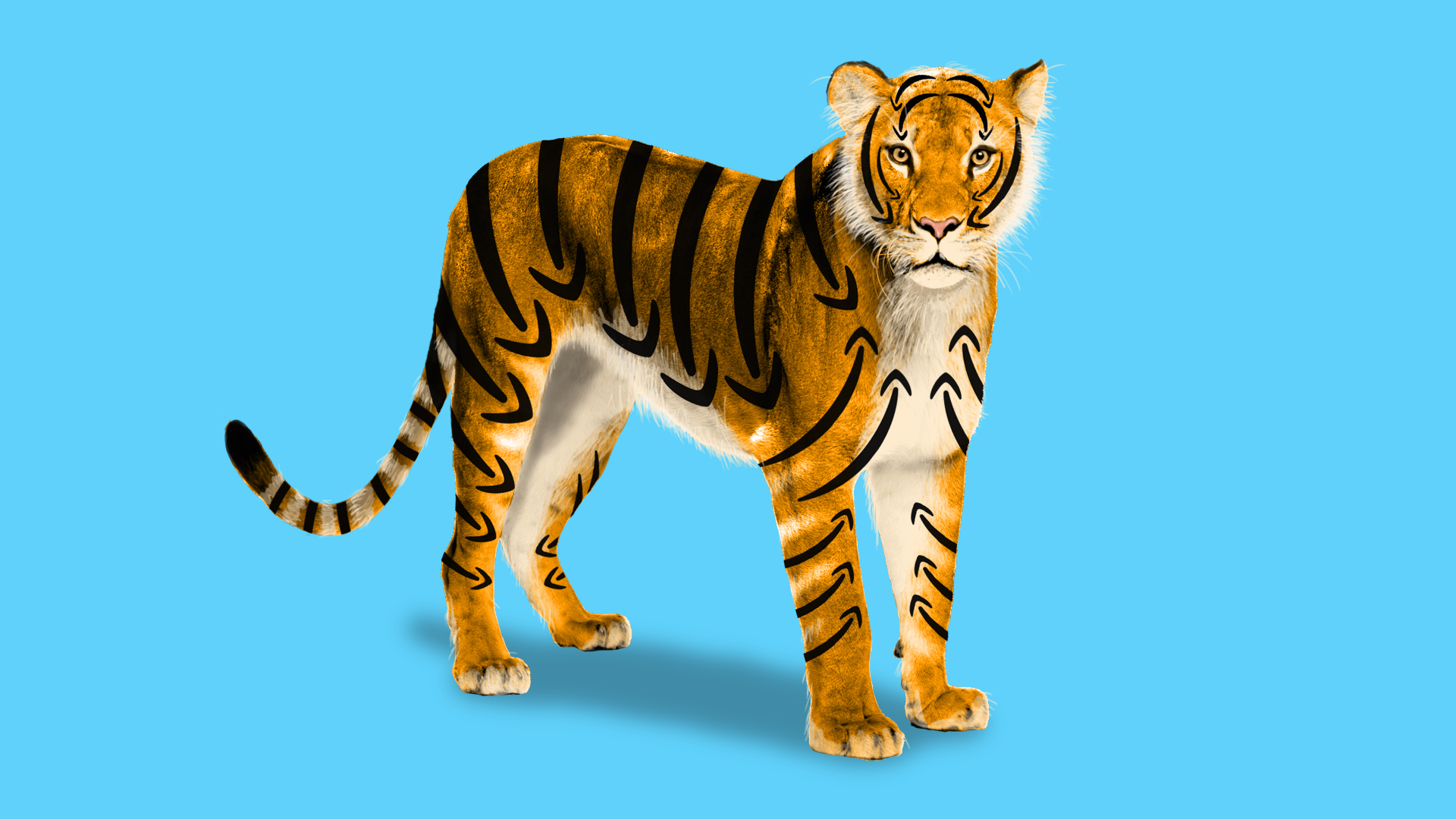 With a new $1 billion investment, Amazon is doubling down on its India bet.
The big picture: India has the world's fastest growing e-commerce market, and retail giants from America and China are battling each other as well as homegrown Indian rivals to dominate it.
This week, Jeff Bezos donned traditional garb and visited Delhi for a two-day event with Amazon India and local sellers. He announced a $1 billion investment toward digitizing small businesses in India and bringing 10 million of them online by 2025, per Quartz.
Add that to the nearly $6 billion Amazon has already poured into India.
Background: As we've reported, Amazon has become a target for activists and regulators alike, and that turbulence followed Bezos to India. People gathered near where Bezos was speaking to protest the investment, saying Amazon's discounts will put smaller retailers out of business. At the same time, India's antitrust regulator has opened an investigation into the e-commerce behemoth.
Go deeper: Amazon hits a speed bump with India's new e-commerce rules
Go deeper