YouTube is the next Big Tech company to get book treatment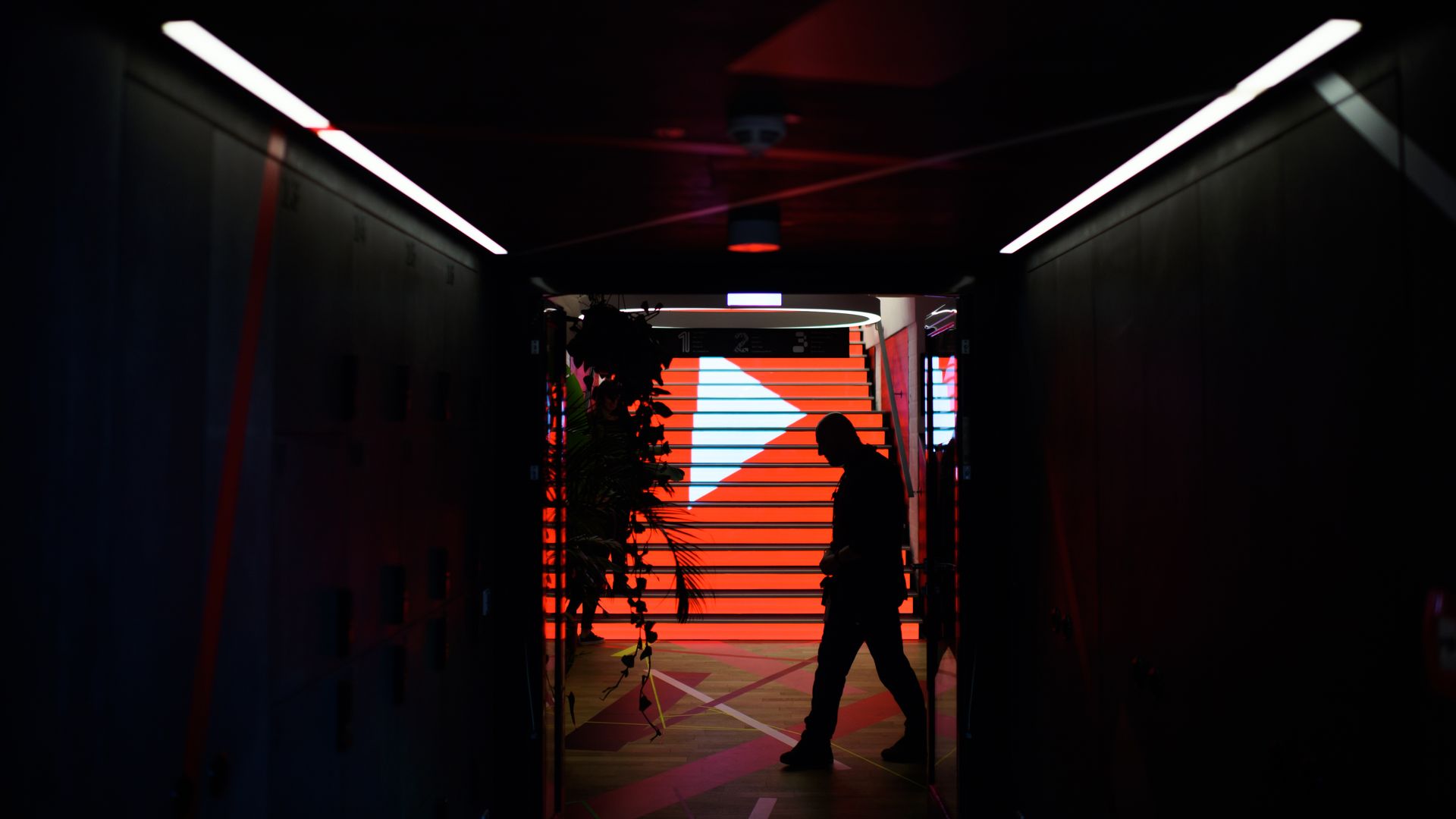 Silicon Valley giants like Facebook, Twitter and Uber have for some time been subjects of books, movies and long exposés—and now it's YouTube's turn, with a new book deal for Bloomberg journalist Mark Bergen's "Like, Comment, Subscribe."
Why it matters: "It's a technical and cultural story that hasn't been told in its entirety yet," says Bergen when asked why he chose that particular star in Alphabet-Google's constellation.
He adds that people are increasingly interested in understand the technologies that are deeply shaping their internet lives — making YouTube and its video recommendation algorithm prime subjects to dive into.
YouTube, like its peers, is wrestling with questions of free speech and governance of the internet.
YouTube is also a potential target of the growing antitrust probes into Big Tech, a topic Bergen says will be a "fun question" to explore through his reporting. (Though he adds he doesn't believe breaking YouTube off from Alphabet-Google would ever happen.)
The big picture: Bergen's book is the latest in a long list of projects in the last year or so chronicling the tech industry's bad behavior and reckoning with the dark side of its influence.
Others whose stories have become subjects of books include Uber, WeWork, Instagram, Tesla, and Facebook.
Bergen's book, which will be published by Viking, has no release date yet.
Go deeper: Silicon Valley, get ready for your closeup
Go deeper