Pelosi demands briefing on alleged Russian hack of Burisma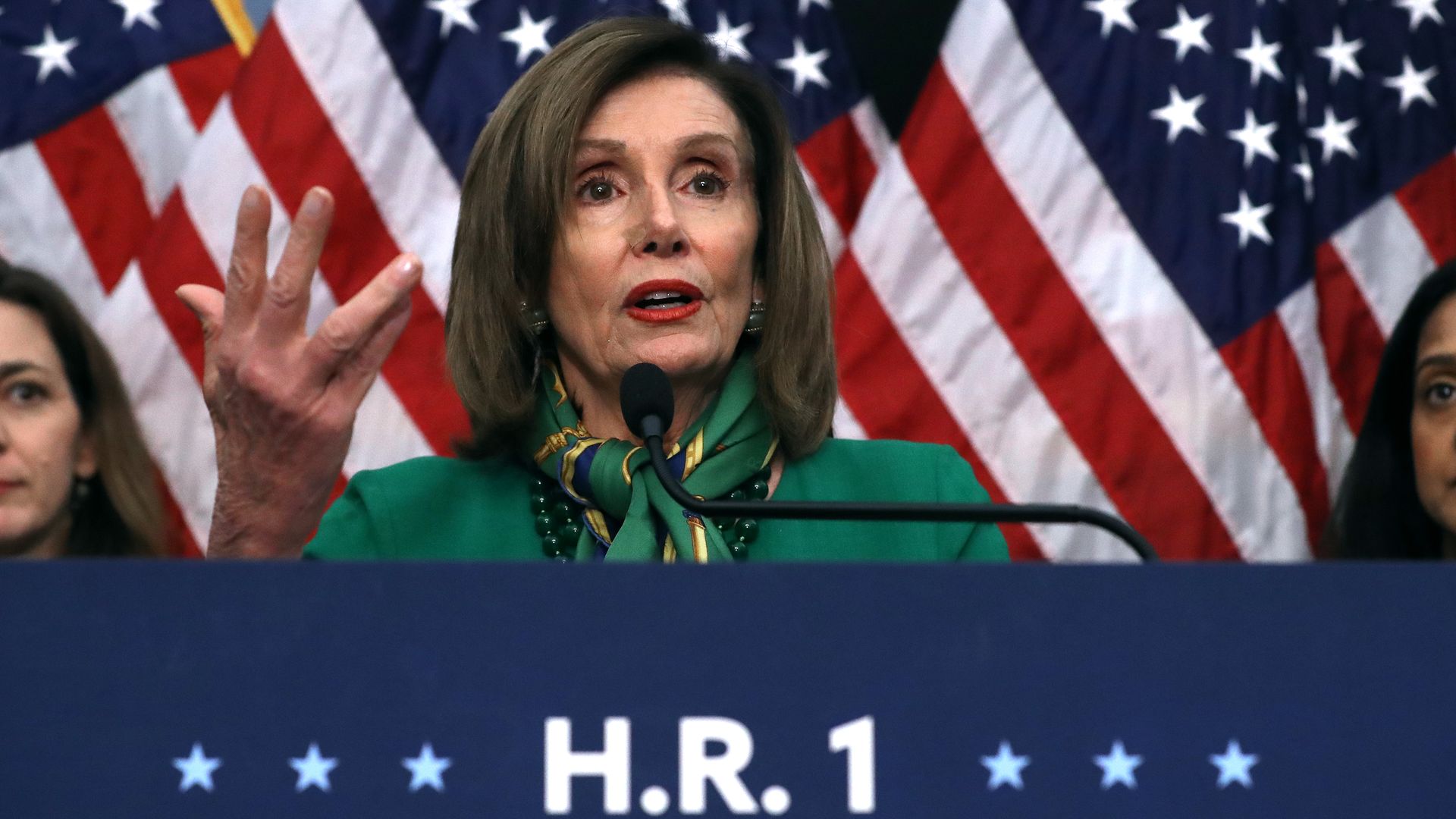 House Speaker Nancy Pelosi (D-Calif.) on Tuesday responded to reports that a Russian military intelligence unit successfully targeted Burisma, the Ukrainian gas company that once employed Joe Biden's son as a board member, and demanded that Congress be briefed on the administration's knowledge of the hack.
Why it matters: Pelosi called the reports "alarming" and said they serve as evidence that Russia is "continuing to interfere in our elections to benefit the President and to undermine our democracy."
Security experts told the New York Times that the Russian hackers may be searching for "potentially embarrassing material" about the Biden family to damage the former vice president's 2020 campaign.
What she's saying: Pelosi said U.S. intelligence officials have warned that Russia is attempting to compromise the 2020 election and that President Trump has refused "to take meaningful action to strengthen our election security."
"American elections should be decided by the American people, not by the Russian Government."
"The President and every Republican Senator must explain to the American people why they are refusing to defend our national security and the integrity of our elections."
Pelosi also accused Senate Majority Leader Mitch McConnell (R-Ky.) of "giving hostile foreign powers the green light to attack our country" by refusing to vote on the "For The People Act," an election security bill that passed in the House.
Go deeper:
Go deeper