Tim Kaine says Senate has votes to pass Iran war powers resolution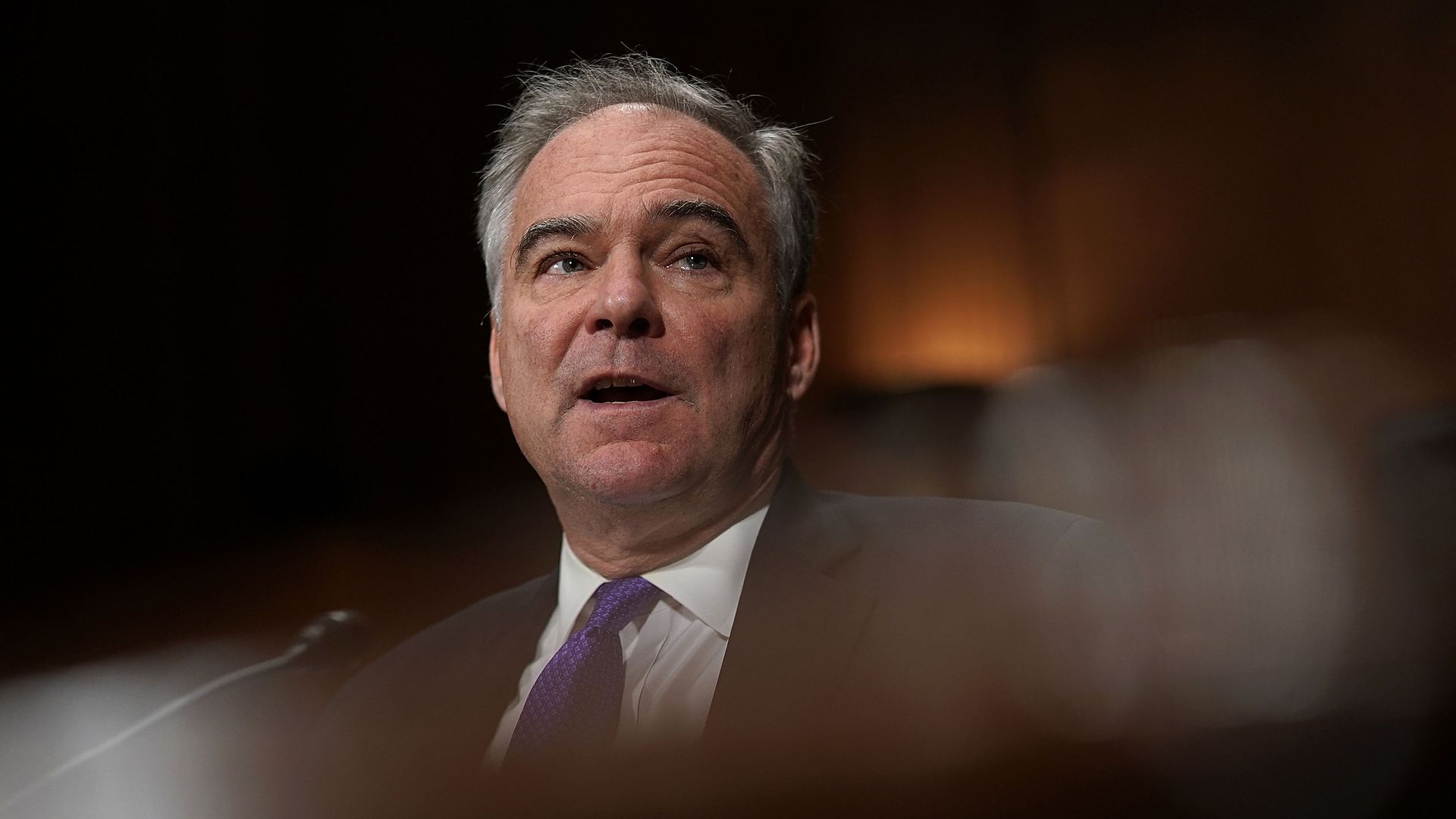 Sen. Tim Kaine (D-Va.) said Tuesday that he's secured the 51 Senate votes needed to pass a revised version of his war powers resolution, which would require President Trump to seek approval from Congress before taking further military action against Iran, per the AP.
Why it matters: The bipartisan resolution, which has the backing of Sens. Mike Lee (R-Utah), Rand Paul (R-Ky.), Susan Collins (R-Maine) and Todd Young (R-Ind.), illustrates the degree to which the Trump administration's actions against Iran have tested the president's Republican allies.
The big picture: The House already passed a separate war powers resolution last week, but its version did not have the force of law. Republicans who support curbing Trump's military powers criticized House Democrats for not putting forth a binding resolution that would go to the president's desk for a signature.
"This is a statement of the Congress of the United States," Speaker Pelosi said at the time. "I will not have that statement diminished by having the president veto it or not."
The Senate resolution would likely be passed by the House and vetoed by the president. It's unlikely that either chamber would have the two-thirds majority necessary to override the veto.
What to watch: The Senate could vote as soon as next week on the measure, according to Kaine.
Go deeper: House passes war powers resolution condemning military action against Iran
Go deeper