Report: Russian hackers successfully targeted Ukrainian gas company Burisma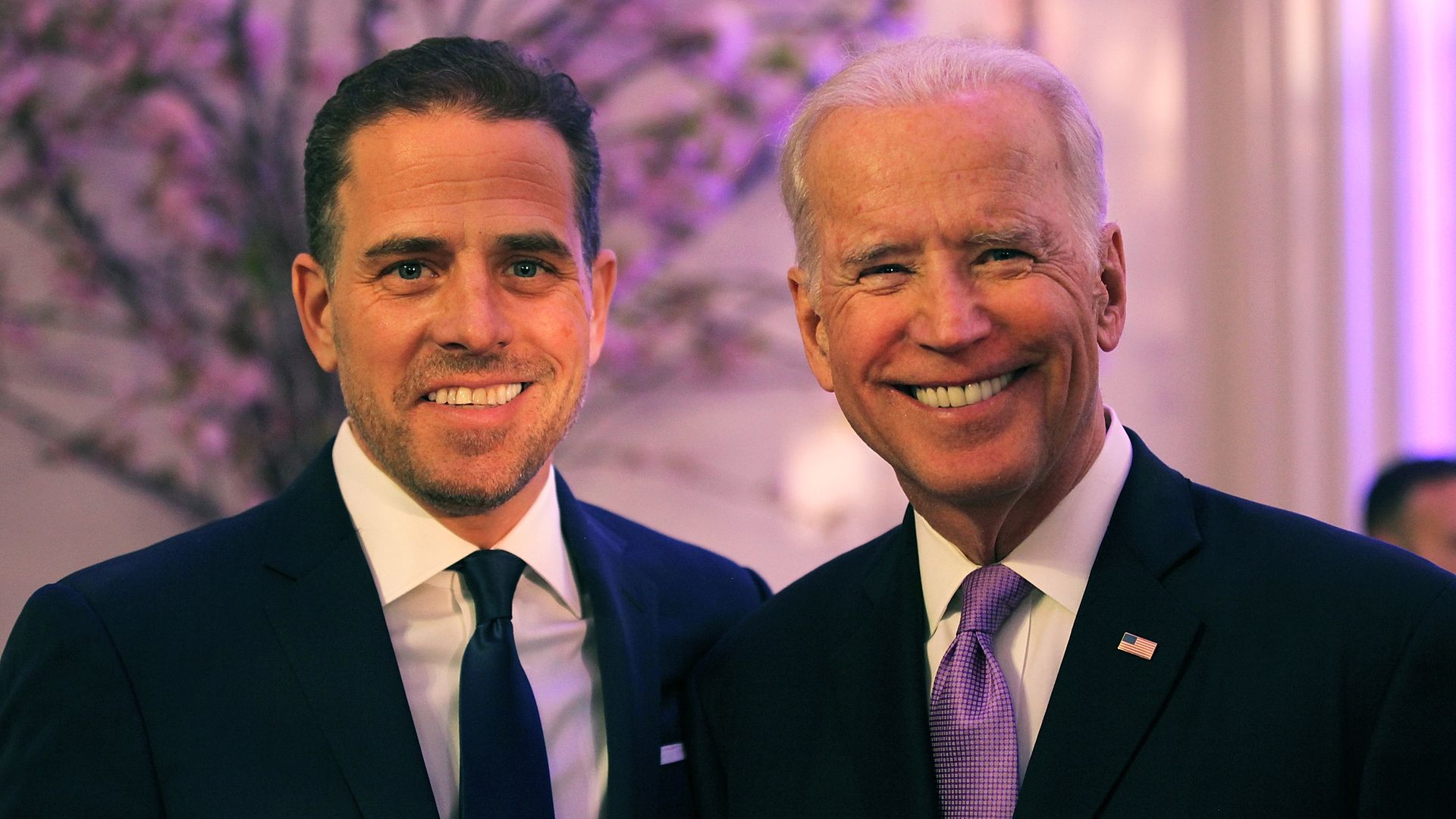 Russian hackers from the military intelligence unit known as the GRU successfully targeted Burisma, the Ukrainian gas company that once employed Hunter Biden as a board member, the New York Times first reported.
Why it matters: President Trump was impeached as a result of his alleged efforts to pressure the government of Ukraine to investigate Burisma and the Bidens over unsubstantiated corruption allegations.
"The timing of the Russian campaign mirrors the GRU hacks we saw in 2016 against the DNC and John Podesta," the co-founder of Area 1, the firm that detected the hack, told the Times. (The company has released a report detailing its findings.)
The Justice Department indicted seven GRU officers in 2018 for conspiring to interfere with the 2016 U.S. presidential election by hacking and releasing the emails of Democrats.
Our thought bubble, via Axios' Scott Rosenberg: Public awareness of the Burisma hack cuts both ways politically. For former Vice President Joe Biden's campaign, it means document dumps could happen at any time, with accompanying media frenzy and potentially damaging revelations. For the Trump campaign, it means that any such revelations will come pre-tainted with a Russian label.
The big picture: Experts tell the Times the hackers may have been searching for embarrassing information about the Bidens, though it's not yet known what — if anything — they uncovered.
The hackers infiltrated Burisma through phishing emails that looked to have come from within to company to steal employees' login information.
American officials note that Russian hacking tactics have intensified since the 2016 election.
Go deeper ... Fact check: What Joe and Hunter Biden actually did in Ukraine
Editor's note: This article has been updated with new details, including a link to the report and more context.
Go deeper